News Details
SP2 and Penn Law Students Advocate for Youth Facing Prison Time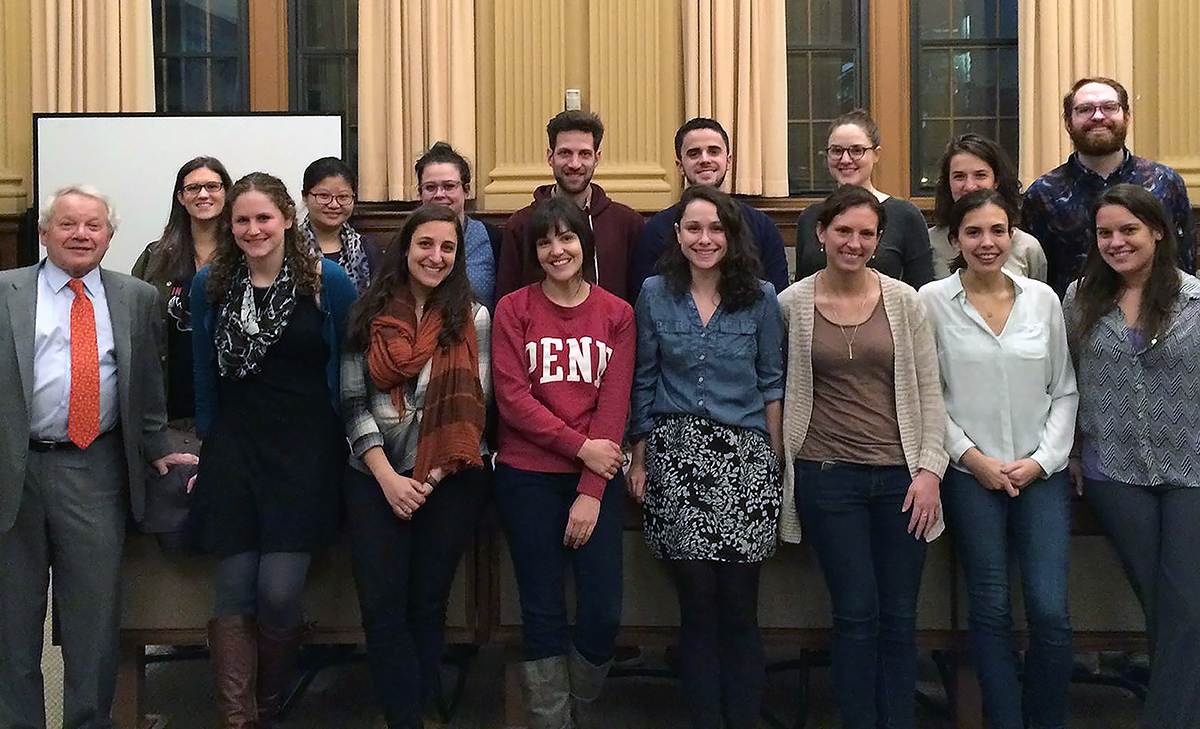 Authored by: Jessica Bautista
Photography by: Photo courtesy of Youth Advocacy Project
The criminal justice system is complex and far from flawless, so it comes as no surprise that it is especially precarious and challenging to navigate for youth facing adult prison time.
Fortunately, pro-bono organizations like the Youth Advocacy Project (YAP) are working diligently to assist them.
Now in its second year, YAP contributes legal research and policy support to juvenile justice service providers, raises awareness of the adverse effects and issues confronting court-involved youth, and advocates on behalf of children involved with the adult criminal justice system.
The group was established by the Youth Sentencing & Reentry Project and Penn students and uniquely draws students and their skills from both the University of Pennsylvania's School of Social Policy & Practice (SP2) and Law School.
"Broadly, I think that our society, and specifically, our community, handles juvenile delinquency in a really misguided way. Our system – including our schools, housing programs, and community resources – fails these kids, and when they act out, we lock them up," said Penn Law student Martha Hanna, co-founder and co-director of YAP. "We aren't giving these kids a fair chance, and are perpetuating the grave problems stemming from mass incarceration in our country. I felt that there wasn't a project at Penn Law addressing these issues, so I co-founded the Youth Advocacy Project."
"Imagine you are a parent, and your 16-year-old ends up in adult jail. Often, there's no one talking to these families or the teenager. There's no support really," said Julie Hyman, SP2 student and YAP Board Member. "One of the goals is to figure out how to help families and lawyers use resources more effectively for this particularly vulnerable population."
According to Hyman, youth who are incarcerated encounter a number of systemic issues, including being housed in adult facilities that are ill-equipped to rehabilitate children – developmentally, educationally, or otherwise.
"They still use solitary confinement for kids," Hyman said. "Once I started working on these cases and meeting these kids and their families – those whose lives were really affected – it was hard to… it just felt like what we were doing was really significant."
To date, 71 student volunteers have participated with YAP. Through the project, law and graduate-level social work students both provide much-needed assistance on casework and reentry, and as future professionals, develop a deep understanding of the need to work across the legal and social service communities.
"One of the biggest lessons I've learned over the course of my time with the Youth Advocacy Project is the importance of our partnership with SP2 students," Hanna said. "Last year I did direct service work and was on a team with two social work students, and really admired the perspective and skills they brought to our case. They helped us think critically and carefully about our conversations with clients and family members, and also identified systemic problems affecting our clients, and how we could leverage our position to address these issues. They are incredibly thoughtful and committed to reforming the juvenile justice system, and I'm looking forward to continuing to expand our partnership."
"None of this could happen without the incredibly dedicated volunteers from SP2 and Penn Law. Everyone is so generous with their time," Hyman added.
With each passing month, YAP grows stronger and has been able to engage more student volunteers who are dedicated to YAP's mission.
"Given the changing and unclear political environment, we are hoping to engage more of the Penn community, educate them about issues facing court-involved youth, and encourage them to advocate and fight for changes in the system," Hanna said. "Generally, I've found that when people learn about the way Philadelphia treats kids in the criminal justice system, they are appalled, and want to get involved. We are looking for ways to educate more people, and find opportunities for them to help change the system."