News Details
SP2 Nonprofit Leadership Program and Bonner Foundation partner to increase educational access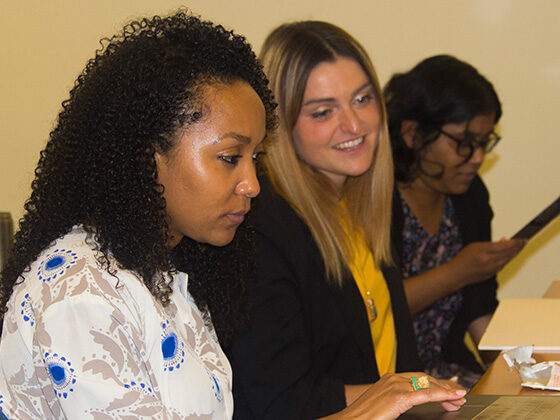 A new partnership between the Master of Science in Nonprofit Leadership (NPL) Program at Penn's School of Social Policy & Practice (SP2) and The Corella & Bertram F. Bonner Foundation aims to increase access to education for diverse, low-income, under-represented, and first-generation students.
The Bonner Community Scholars Program provides full or partial tuition scholarships to academically promising students from economically disadvantaged backgrounds in exchange of engaging their talents and education in building and supporting vulnerable communities through civic engagement.
Bonner Scholar/Leader alumni and staff are encouraged to apply to SP2's NPL program. SP2 awards all eligible applicants a guaranteed, one-time $10,000 scholarship.
The NPL program prepares nonprofit leaders and social entrepreneurs to guide organizations tackling some of the world's most complex social challenges. Students learn to create social impact through thoughtful, inventive, and meaningful work in nonprofits, charitable foundations, international NGOs, and more.
Learn more via SP2's application information for the Bonner Scholarship or the Bonner Foundation's partnership announcement.
People
Chao Guo, PhD

Professor of Nonprofit Management

Contact

office: 215.898.5532

fax: 215.573.2099

Email

Adam Roth-Saks, MSEd

Administrative Director, MS in Nonprofit Leadership Program

Contact

office: 215.898.1857

fax: 215.573.2099

Email