News Details
SP2 Mentor Collective Connects Students with Supportive Alums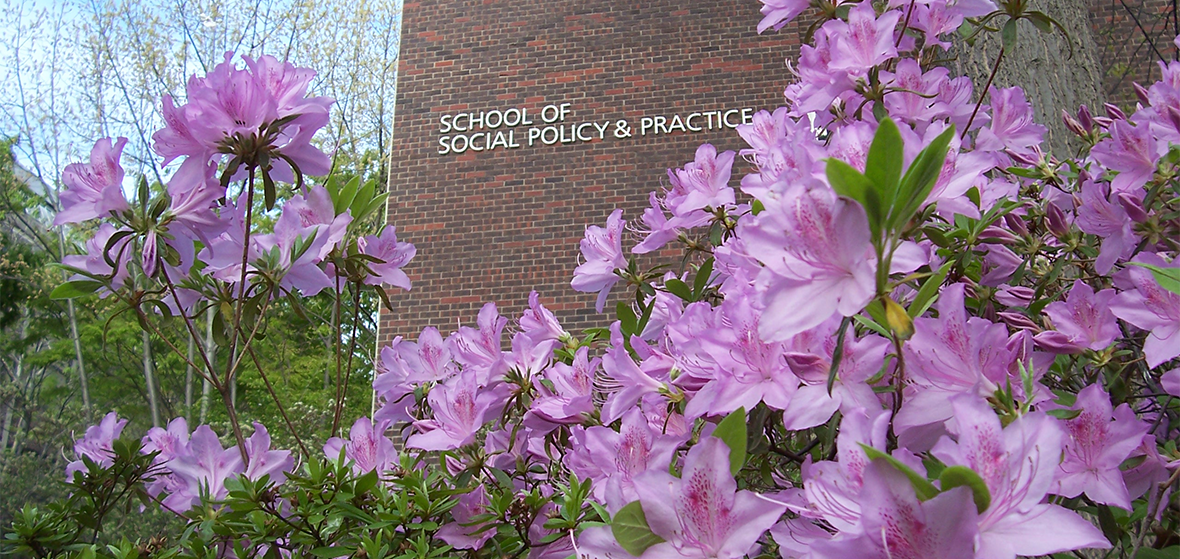 Authored by: Alina Ladyzhensky
Student Life, Alumni
09/22/21
Navigating the student experience at a rigorous Ivy League institution like Penn – and planning for what comes next—comes with unique challenges and adjustments for every student. But for first-generation students, those from low-income backgrounds, students of color, and other underrepresented student populations, it can be particularly difficult to find social support and academic guidance that acknowledges and is tailored to their particular backgrounds and life circumstances. The SP2 Mentor Collective at Penn's School of Social Policy & Practice (SP2) helps address this need by connecting students one-on-one with SP2 alumni mentors.
Administered by SP2's Office of Student Affairs, the program pairs students and alumni based on criteria such as common interests and shared background, academics, and professional aspirations. Prospective mentees and mentors first complete an online survey to paint a holistic picture of their interests and experiences. Once a match is made, the mentor and mentee decide the frequency and format of their communications.
As Jennifer Jones Clinkscales, DSW, Associate Dean of Student Affairs at SP2 explained, the program is mutually beneficial. Students learn what to expect in their respective degree programs, gain career advice and insights, and receive encouragement and guidance from alums who have undergone similar experienced and challenges—whether it's mental health support, financial literacy, cultural adjustment, or other questions that students may not know whom to ask about or feel comfortable directing to university staff and faculty. For alumni, it's an opportunity to broaden their professional networks, further hone their leadership skills, and support future generations of social change leaders.
"Having an alumni mentor helps our students feel supported," Clinkscales said. "Alumni mentorship helps our students feel seen and heard by folks who went through the program and are currently working in the field. It really helps build their professional networks and confidence as budding professionals."
The variety of obstacles that first generation and minority students in particular can face—academic and social assimilation, financial and other resource constraints, work and familial obligations, and more— can impede their educational and professional growth. Strong mentorship relationships can help students build resilience, find emotional and professional support, and gain access to resources on campus and beyond.
SP2 alum Devon Hernández (MSW, '16), who serves as a mentor, can speak to the need for such programs firsthand. For Hernández, both his professional trajectory and his desire to participate in the Mentor Collective were guided by his own life experiences.
"I come from a first gen, low-income background. I was the first in my immediate family to go to college, then grad school, and it really changed my life in so many ways," Hernández said. "I went to a public state school in California, so it's very different than a private elite such as Penn. Even though I did well, it would have been nice to have a more formal mentorship structure."
Hernández currently works at both a university and a community college in a rural Northern California community, as part of a greater cross-state initiative led by California State University, where his primary focus is creating a program that addresses the low retention and graduation rates for self-identified men of color within the higher education system. He also works with students who are homeless or housing insecure, providing resources to mitigate housing and food insecurity so students can continue their educations.
After mentoring in different capacities at Penn over the past few years, Hernández saw the SP2 Mentor Collective as another opportunity to give back and share his knowledge and perspective.
"If I have some wisdom to share, and if I'm able to assist someone who is potentially coming from a similar background or situation, I might be able to help them see things a bit more clearly or ask questions that they may not have thought about that will ultimately put them in a better position," he said.
Hernández is matched with student mentee Tiyanah Williams, MSW '23, and the pair meets once a month through Zoom. In addition to their similar backgrounds, Williams and Hernández are aligned in terms of career interests, and a shared passion for educational equity and supporting students from underrepresented backgrounds.
"I felt a bit lost and very nervous about starting grad school, especially at a place like UPenn. Having someone to talk about my experience and what I can do to make the transition less scary that is neither a friend or colleague seemed quite ideal," Williams said.
"I am blown away with how well the pairing worked. My mentor and I share a lot of experiences between the home environment we grew up in and the jobs that we have had over the years. He has really encouraged me to want more for myself while also seeking a balance between what I am realistically able to do now with working and balancing school."
As they shared, conversation topics are wide-ranging—everything from financial aid questions to student life at Penn, scholarship options to work-study opportunities, and more.
"It has been really interesting and refreshing working with someone who is going through the process as I did several years ago. It's a free-ranged conversation on whatever it is that she has on her plate, and if I'm able to help her, I will—and if not, I refer her to the appropriate office on campus that may be able to meet her needs, such as the Career Center helping with a job search or a resume review," Hernández said. "It's really about exposure and ensuring that she gets the most out of her experience and maximizing the resources that Penn has to offer."
For Williams, the experience has also been affirming in ways that aren't just career or academically oriented.
"I came in not really knowing what my academic or career goals were. I applied to grad school with the hopes that it leads to other job opportunities opening up to me. Talking with Devon has helped center me a bit," she said. "He reminds me that there is no rush to get to the next big thing and to enjoy what I currently have. I also feel a bit more confident in my own abilities, and that I don't need a program to validate my worth and contributions to an organization."
The SP2 Mentor Collective officially launched on March 17, 2021. With the added benefit of a remote option allowing for broader accessibility, the program overwhelmingly exceeded its initial participation goal of 150 registered mentors in just a few weeks. Currently, 320 mentors and 192 students are registered, with 525 conversations logged since mid-March. The Mentor Collective program is actively enrolling mentors and mentees; SP2 students and alumni can register on the program's website.
People
Jennifer Jones Clinkscales, DSW, LCSW

Associate Dean of Student Affairs

Contact

office: 215.746.5895

fax: 215.573.2099

Email

Devon M. Hernández, MSW'16

Alum, MSW Program

Contact