News Details
SP2 to Launch Online Course on Social Policy on Inauguration Day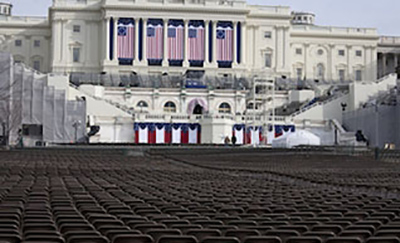 Authored by: Jessica Bautista
Faculty & Research, Student Life
11/19/16
President-elect Donald Trump and his administration have released an action plan for his first 100 days in office, but how much does it resonate with you?
In an effort to help you answer that question and tap into the collective voice of the voters, SP2 is launching a new massive open online course on Inauguration Day – Top 10 Social Issues for the President's First 100 Days.
The self-paced course – based on the SP2 Penn Top 10 initiative – gives online learners access to the most prominent minds and research in social justice and social policy and challenges them to think about how we should envision our communities and prioritize the issues that impact them.
"Ultimately, you have to decide for yourself what issues are most important to you. That's part of what democracy is," said SP2 Dean John L. Jackson, Jr. [watch a special message from the Dean here]
For the duration of the 100-day course, participants will have the chance to collaborate with fellow learners and create a personal list of priorities for the newly elected administration.
Enrolled participants are expected to complete a set list of assignments, create their own learning plans, examine the readings, and engage with peers in discussion – all remotely and with renowned SP2 faculty research on the most pressing social justice and policy issues at their disposal.
These issues include gun policy, child welfare, homelessness, mental health treatment, and mass incarceration. Some of the topics, according to Dean Jackson, deserve more discussion than they currently receive.
SP2 has been long committed to social innovation, research and civic engagement. The forthcoming SP2 MOOC is just one more example of that commitment and yet another way Penn's "Social Justice School" seeks to educate and empower the social change agents of the future. It is time to put the 2016 election behind us, come together and share ideas.
The course is designed to start on Inauguration Day (January 20, 2017) and run for the first 100 days (ending May 1). For more information or to enroll, click here.