News Details
SP2 Community Teams Up For Days of Service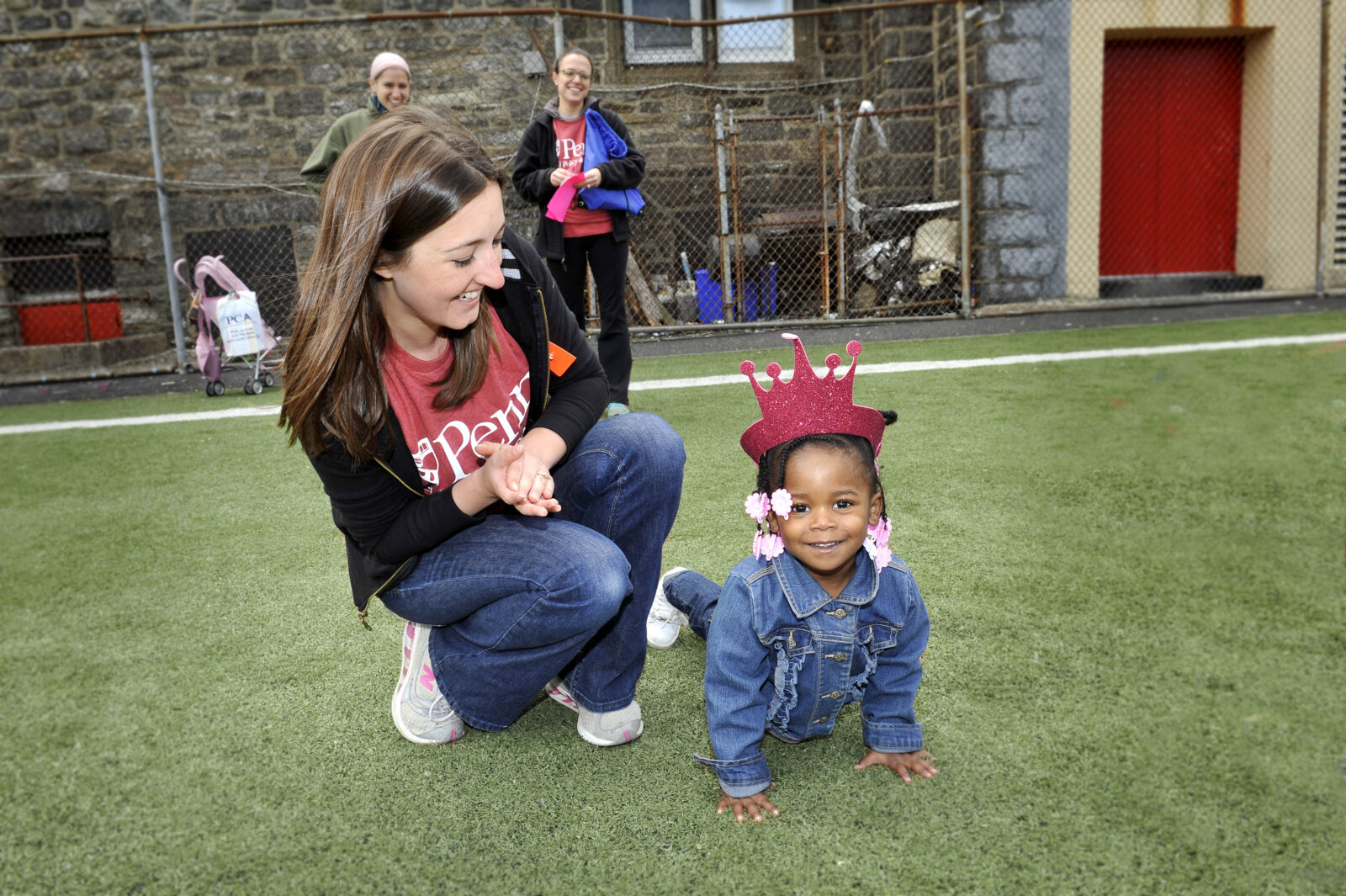 Authored by: Lisa Dugan
Photography by: Candace diCarlo
The SP2 community came together for several days of service and team building as part of a new initiative called SP2 Community Teamworks. Modeled after a program developed by Goldman Sachs in New York, the initiative rallied 55 faculty, staff, students and alumni to lend a hand in two deserving projects benefiting West Philadelphia.
According to former Community Teamworks Coordinator Ashley Mapp, MSW '11, projects were nominated by SP2 Community members as well as organizations within West Philadelphia and selected by a committee. To be eligible, projects had to utilize 10 or more volunteers and be designed to generate measurable, transformative change for the organization.
The first project took place at the Ronald McDonald House, where SP2 volunteers assisted at an awards ceremony for a Read-a-Thon sponsored by the Philadelphia 76ers. According to Mapp, between 25 and 30 schools participated in the Read-a-Thon to raise funds for the Ronald McDonald House, which supports programs that directly improve the health and well being of children. Top fundraisers and their parents were invited to the ceremony where they received an award and were photographed with 76ers Elton Brand and Timm McGinnis as well as the team mascot and Ronald McDonald. SP2 participants assisted with registration for the event and prepared food for the families in attendance.
Members of the SP2 community organized a health fair in collaboration with Sayre Health Center. The fair included 10 stations offering services such as free eye exams and blood pressure screenings and provided health information and resources. SP2 volunteers were involved in marketing the event, manning registration and information tables, assisting at the health stations, leading participants in physical activities and designing a fun course for the event.
According to Mapp, several new service projects are already in development for the coming year. A school painting project is planned as part of the orientation for new students, faculty and staff and volunteers will prepare a three-course dinner for families of seriously ill children at the Ronald McDonald House. In addition, work is underway to expand the initiative to include the larger Penn Community.