News Details
SP2 Board Member Joins Team at Acclaimed New York Museum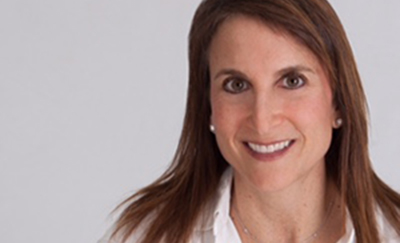 Authored by: Jessica Bautista
Photography by: Photo provided
Alumni, Gifts & Giving
01/20/16
Executive leadership development consultant, talent management advisor, and social worker – these are just a few of the many hats that Jodi Rabinowitz, MSW'88, has donned.
Aside from being one of the newest board members for the University of Pennsylvania School of Social Policy & Practice (SP2), Jodi has excitedly stepped into another role at the prestigious Metropolitan Museum of Art as the new Assistant Chief Human Resource Officer of Organizational Development.
Jodi – previously the founder and principal consultant of JBR Consulting Group LLC, her own consultancy – said accepting the position was an easy decision. "It's The Met! You don't always get a call asking if you want to be the Head of Organizational Development for such an iconic institution," she said.
In her role at The Met, she will be focusing on talent management and performance management processes along with building a robust professional development curriculum for staff. The SP2 board member and alum brings a wealth of prior experience to her new position at the famed New York museum.
Since graduating from SP2, she has spent time at The Center for Creative Leadership (CCL), where she designed custom programs for Fortune 100 companies to help senior executives and "next generation" leaders enhance their leadership capabilities from a behavioral perspective so that they may achieve  business results. Clearly, she drew upon her social work roots and education to be effective in her jobs.
Her more than two decades of professional experience also included working at Bellevue Hospital's Psychiatric Emergency Room, an employee assistance program and several positions at financial corporations serving as Heads of Leadership, Talent and Professional Development.
Though it was only last fall when she joined the SP2 Board of Overseers, Jodi has been a longtime supporter of the School. In 1999, she and her sister, Merri Bergstein, established The Dorothy Kramer Bergstein Oncology Fellowship. This scholarship is for a second-year masters level social work student whose primary area of interest is in the field of oncology or hospice care.