News Details
SP2 Alumna Named Southeast Division Representative of NASW-PA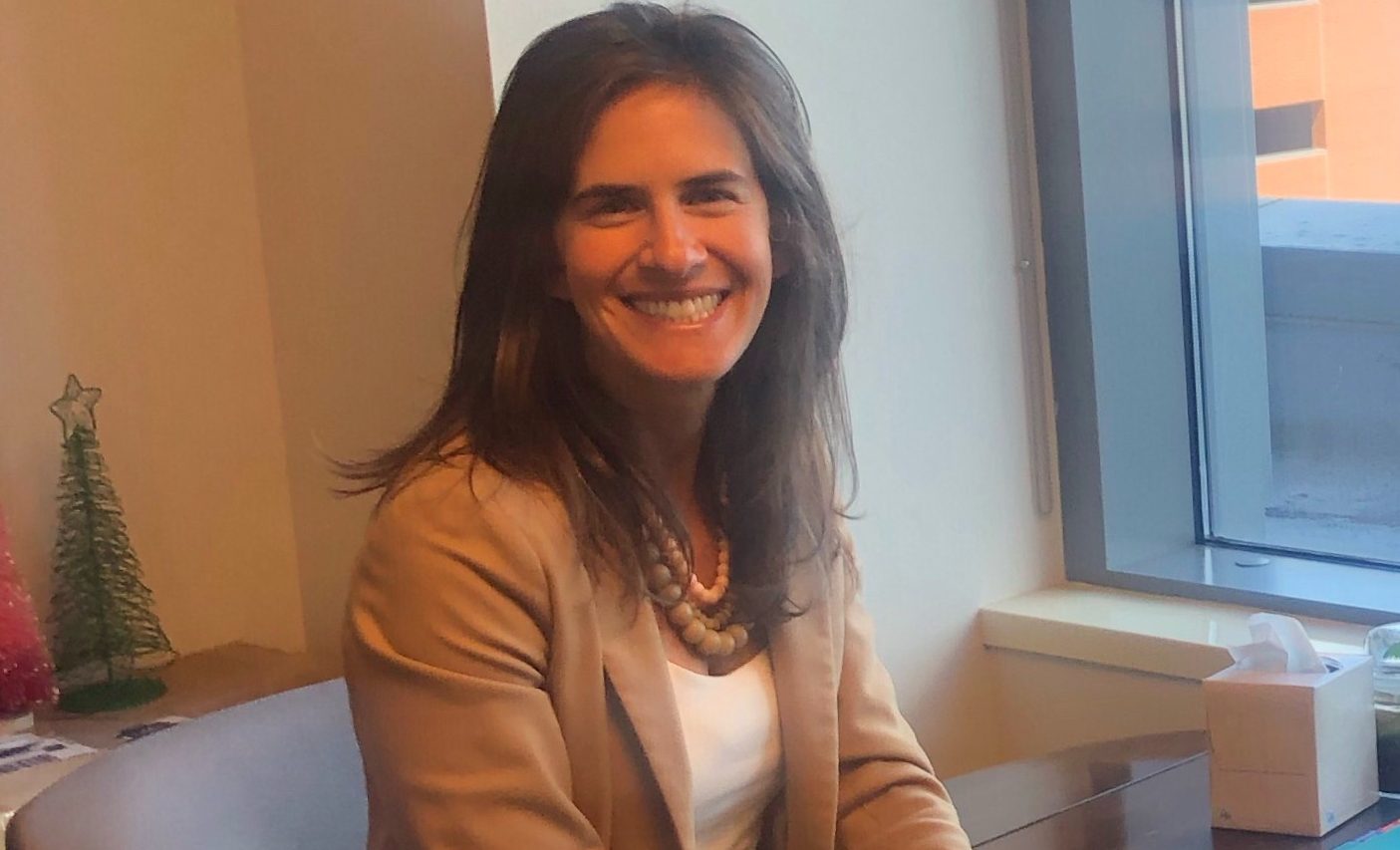 Authored by: Alina Ladyzhensky
Photography by: Provided
Rachael Neff, a 2004 alumna of the Master of Social Work (MSW) program at Penn's School of Social Policy & Practice (SP2), has been announced as a Southeast Division Representative of the National Association of Social Workers, Pennsylvania Chapter (NASW-PA).
With more than 120,000 members, the NASW is the largest membership organization of professional social workers in the world. As one of the association's 55 regional chapters, NASW-PA offers continuing education, networking, and advocacy opportunities on a local level.
After earning a BS in Human Development & Family Studies from Penn State University, Neff worked as a foster care case manager in Philadelphia and Montgomery County before continuing her education at Penn. As Neff explained, her experiences at SP2 fundamentally altered the course of her professional aspirations.
"When I came back, I gravitated toward the macro and administrative classes. I learned that it was an entirely different direction that I could go into," Neff said. "Sometimes, when you think about social work, you think about just the clinical skills, but the field is so expansive in terms of what you can do."
Neff cites faculty members Dr. Carol Spigner and Dr. Richard Estes—both SP2 professors emeriti— for guiding her interest in the administrative, management, and leadership components of social work. She was further encouraged by the mentorship of her second-year field instructor, who held a leadership position in social work and inspired Neff to envision where she wanted to go next in her career.
"The faculty were just terrific. Even faculty who I didn't have, people like Dennis Culhane, would be referenced in later jobs that I had because they were such experts in their field," Neff recalled. "It was impressive to be at Penn and have the faculty be so visible on a national level, but then in the classroom, they were also able to relate to the students and make the work feel very real. The things I learned in Dr. Estes' class really helped me later in my career, and same with Dr. Spigner— she encouraged me to go on more of a macro track with my work."
"The combination of taking those classes, having a positive field experience, and moving in the macro direction heavily influenced my career. It was great to be able to mix theory with all the practice elements that you're learning in the classroom and really apply them out in the field," she continued. "Almost all of the jobs I've had since graduating have been management roles or leadership positions. I really attribute that to Penn, because before I started the program, I didn't really know that was an option."
One such leadership position is Neff's current role as director of Special Court Programs at the Family Court of the State of Delaware. There, she provides leadership to specialized dockets involving child welfare, juvenile mental health, and juvenile justice, ensuring that best practices are in place.
But even with her impressive professional achievements, Neff is a firm believer in continuing education. After attending meetings of the NASW-PA, she was asked to join their steering committee. Neff served as chair for a year and was subsequently elected as one of two representatives of the Southeast (SE) division. As NASW-PA's largest division, the SE division includes Philadelphia, Montgomery, and Bucks counties.
In her role as division representative, Neff is committed to spending time on outreach and engagement with aspiring social workers—including SP2 students, of course—to show them the value of joining a professional membership organization like NASW.
"As chair, I focused a lot on working with our steering committee and making sure we would bring continuing education components to the area. If social workers are going to join NASW, we want to make sure there are benefits to them as members, so we do a lot of CEU [Continuing Education Unit] events. That's a really important part of maintaining a licensure—being able to have affordable and meaningful CEU opportunities," Neff said. "This year, I'm hoping to come out to local universities and tabling events, to let students know what's going on at a state level and how continuing education credits can be beneficial to them once they become licensed."