News Details
SP2 Alum Working Together 15 Years Later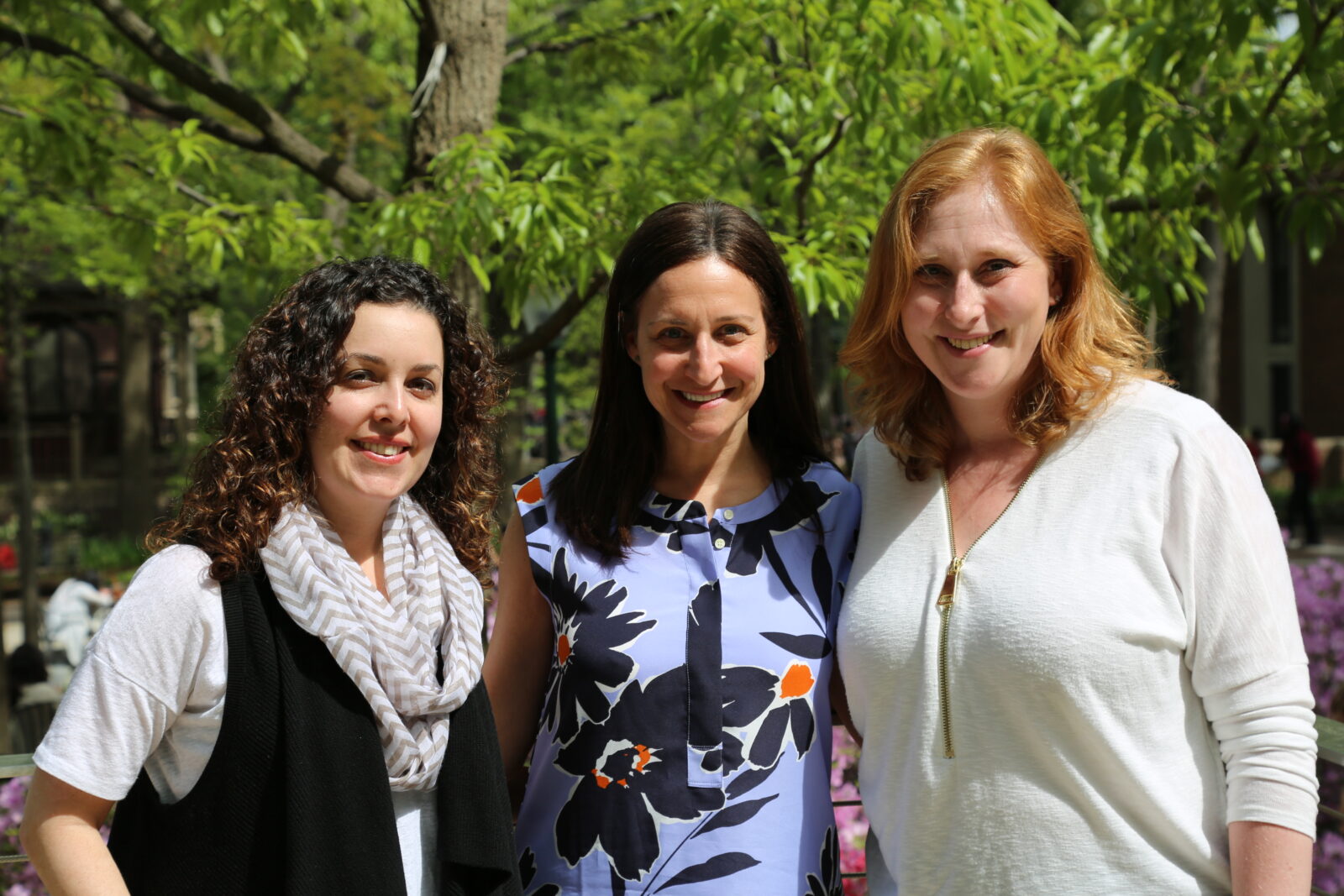 After completing a degree from the School of Social Policy & Practice, SP2 graduates inevitably leave with a greater sense of social innovation and impact. And sometimes, they walk away with lifelong friendships and collaborations – SP2 alumni Lori Zlotoff, MSW '01, Rachel Steinberg, MSW '01, and Lisa David, MSW '01, can tell you firsthand.
More than 15 years after graduating from SP2 with master's degrees in social work, the trio not only still maintain a close bond, but they also have been working side by side at Camp Harlam, a Jewish overnight camp dedicated to enriching children's lives, cultivating relationships, and strengthening the identity and values of Reform Judaism.
Camp Harlam opened in 1958 and has grown to its present size with a 300-acre facility, a population of approximately 550 campers each session, and a staff of over 225 role models.
The Poconos Mountains-based retreat pledges to provide an open, understanding, and accepting environment for all who attend. At the helm of the camp are Lori, Rachel, and Lisa, the camp's inclusion coordinator, development director, and associate director, respectively.
"There is a big emphasis on community building at the camp," Rachel said. "There is so much opportunity to learn from and with each other, to take on new challenges, and to feel empowered at the camp. We put a lot in, but we get a lot in return."
All three alum describe their work and experiences at the camp – where they all reside with their families each summer – as incredibly rewarding, which could also be said about their time at SP2.
"We created our own community when we were here. SP2 was a lifestyle. It prepared us very much for where we are today," Lori said. "I think we also all pursued this career path because it is our personal passion."
Of the many fond memories of their time at the Caster building, the three specifically recall their time with two of their former professors, the late Joseph McBride and Mary Mazzola, now SP2's Associate Dean of Enrollment Management and Global Outreach.
"As students at SP2, we always felt supported and found this to be a place that nurtured our growth and learning," Lisa said. "We're so grateful to continue to work together, and to grow and learn together, professionally and personally."