News Details
SP2 Alum Mamie Todd Talks about the Importance of Social Work Then and Now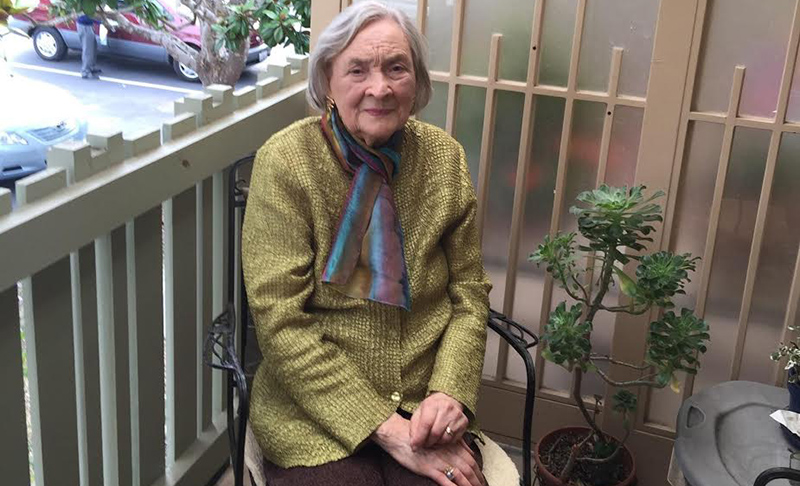 Authored by: Jessica Bautista
Social work is invaluable. It's indispensable. Some might even say it's good for your health. Just ask Penn School of Social Policy & Practice (SP2) alum Mamie Bland Todd, who recently turned 100.
An undeniable trailblazer in the field of social work, Todd recently sat down with fellow SP2 alum and Associate Dean of Enrollment and Global Affairs Mary Mazzola to share stories and words of wisdom. Among other things, Todd recalled the significance of her time at SP2 as well as her inspirational career well-spent on the front lines of social justice for the marginalized and underserved.
She fought for those whose voices were inaudible, which, as Todd knows first-hand, was especially difficult to do during a time when the repression of women was rampant and racism seemed normal. It wasn't easy, Todd would probably tell you, but it was necessary.
For decades, she advocated for child abuse reporting and was instrumental in helping bachelor level social workers aid in child abuse investigations. Even before her time as a social worker, she was a teacher lobbying for a quality education for students in Virginia. She actually had to resign when she got married; according to Todd, only single women were allowed to be teachers.
Over time, key words like "humility," "special," "devoted" have been oft used when people have described Todd – and with just cause.
"I was just so impressed by her," Mazzola said of her recent visit. "It was a different time back then, and yet she has been so incredibly influential. It was absolutely a privilege to hear how much she has been able to do."
To many, Todd, who graduated from SP2 in 1953, has been known for spearheading efforts to pass Maryland's Child Abuse Law after having realized the inadequacy of child protective service policies at the time.
"I wanted every jurisdiction in Maryland to have a special unit for child protection because that was the biggest problem that I could see – child protective services," Todd said, explaining her observations as a casework supervisor in Baltimore. "Parents didn't know how to deal with the children and teachers and other people abused children. And if a teacher knew a child was being abused, they were afraid to do anything about it, because they couldn't prove it. But we had to do something to make sure people would report suspected child abuse."
"We believed a central registry was needed to accept reports of suspected child abuse and that all social service departments needed a structure in place to invest reports of suspected child abuse and that qualified social workers needed to conduct the investigations," she said.
Why? Well, as Todd wrote in an article decades ago, "Today's abusing parents are believed by many child experts to be yesterday's abused children."
Todd has since been recognized several times for being an outstanding citizen and model social worker. She has been a pioneer of social justice and is a known civil rights activist. And, after all these years and countless steps in the direction of progress, Todd would be one of the first to tell you that "social work is one of the most needed professions today." It wasn't easy, but it has been – and still is – necessary.