News Details
SP2 alum Elizabeth Palmer appointed to Alice Paul Institute, strives to empower young girls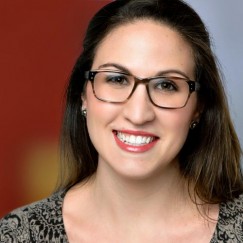 Authored by: Jessica Bautista
SP2 alum Elizabeth Palmer, MSSP'11, was recently appointed to the board of the Alice Paul Institute (API), a nonprofit institute dedicated to teaching girls about leadership and equality.
"I am very excited, especially because it's a very exciting time for API right now as they continue to grow," said Palmer, who will be serving a three-year term on the institute's board.
Palmer, an associate at global executive search firm, True, says her career has gone the corporate route, but she has actively maintained her devotion to volunteerism as well. Before True, Palmer was a senior project manager at Pearson Education. Palmer maintains that her time in the MSSP program has contributed towards her professional and personal growth, no matter where she finds herself.
"The value of my education at SP2 has proven to be immeasurable. I believe that my time in the MSSP program developed my critical thinking and problem solving skills, and fostered my ability to work with stakeholders from a variety of perspectives," Palmer said. "The ability to deconstruct problems and develop solutions has served me in a professional capacity and undoubtedly will be an asset to the API board."
The Mount Laurel resident has been involved with API since 2010, when she began volunteering with API's Girlblazers, a summer camp designed to empower and teach leadership skills to young girls.
"I've developed a lot of relationships with people at the organization over time. It's really a great organization. Then, one day someone suggested I join the board, and the board interviews went well, so here I am."
Among the goals Palmer has set for her time on the board, at the forefront is her intention to advance the organization's mission — to honor the legacy of Alice Paul's work for gender equality through education and leadership development.
"I really wanted to find a way to give back and do something I'm super passionate about," Palmer said, adding, "And I'm so passionate about this mission, personally and professionally. The importance of Alice Paul's legacy is tremendous."