News Details
SP2 Alum Alison Petok: A Commitment to Social Work and Oncology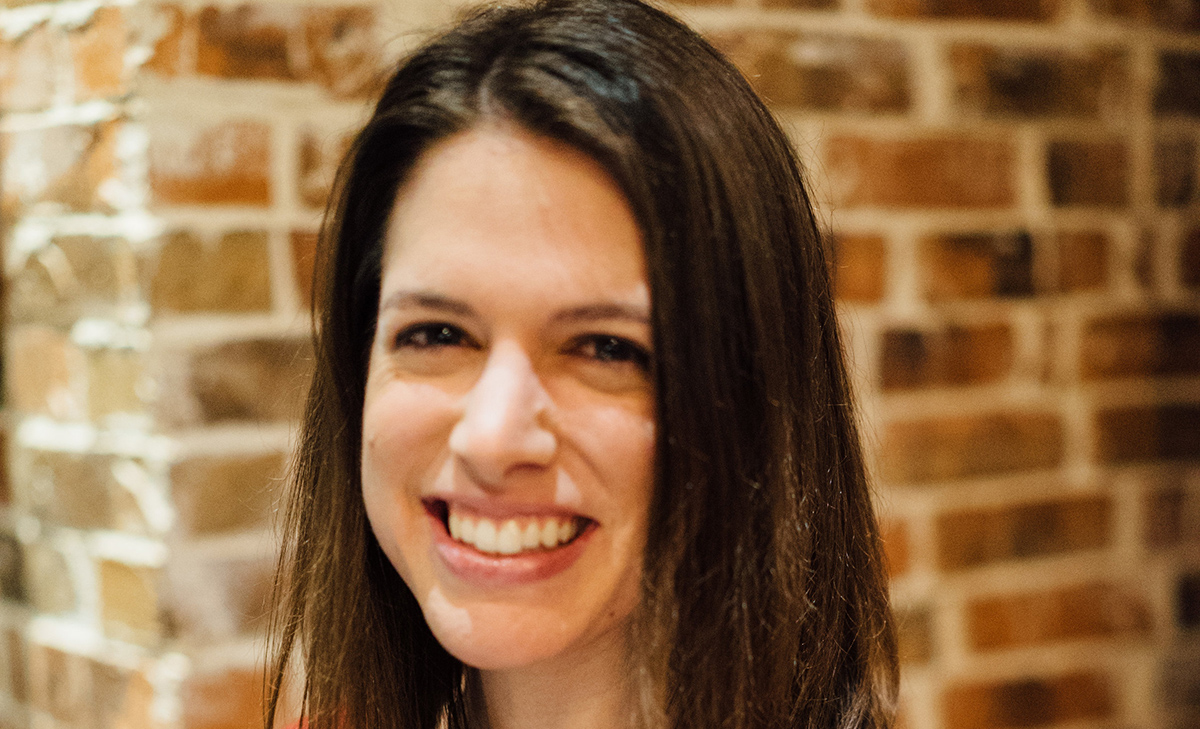 Authored by: Jessica Bautista
Photography by: Provided
Alison Petok, MSW/MPH'12, is up for a Woman of the Year award from the Leukemia and Lymphoma Society (LLS), and it's easy to understand why. Petok, who currently works as an oncology social worker at Thomas Jefferson University Hospital, dedicates her days and nights to providing irreplaceable support for individuals battling cancer.
From grief, pain, and symptom management, to fertility counseling for younger patients who still want to start a family, to researching treatment and policy, Petok has been committed to the needs of cancer patients and prevention for years.
Among a few reasons, Petok attributes her devotion to the field of social work and oncology to the experiences of her own family members.
"My Nana, my dad's mom, died due to leukemia when I was 5 years old. I know that if she had been diagnosed a decade or two later, perhaps she would have survived due to the advances in blood cancer research through organizations like the LLS," Petok said. Many years later, Petok's cousin also fought a battle with pancreas cancer. At the time, Petok recalls, her cousin kept an insightful personal blog of her journey, which furthered Petok's interest to cancer treatment and therapies.
During her studies at Penn's School of Social Policy & Practice (SP2), Petok became involved with LLS through their endurance training program. Petok also worked as an oncology intern at the Abramson Cancer Center at Penn Presbyterian Medical Center and later lent her knowledge and expertise as a project manager at the Fox Chase Cancer Center. Petok landed her "dream job" at Jefferson about three years ago.
Petok says her time at SP2 contributed significantly to her ability to humbly and expertly serve those in need wherever she goes.
"Being able to be engaged where I was trained was really important to me. Learning to acknowledge privilege and having difficult conversations about challenges people face as well as how to be an ally definitely influenced how I practiced as a social worker, but also how I want to live my life."
Petok is currently a nominee for LLS's Man & Woman of the Year, a campaign in which participants compete for the title and raise funds for LLS blood cancer research in honor of local children who are blood cancer survivors, the Boy & Girl of the Year. Her campaign began on April 6, 2017 and she hopes to raise $50,000 by June 17.
"Everybody has been touched by cancer; cancer does not discriminate. And there's so much policy that impacts research and treatment… and there's so much we can do to make the quality of life for cancer patients, those in a very vulnerable population, better on a policy level. It's really important for them to have extra support. Seeing how people's lives are impacted is what makes me do this."