News Details
Dean John Jackson takes SP2's expertise on 11-city U.S. tour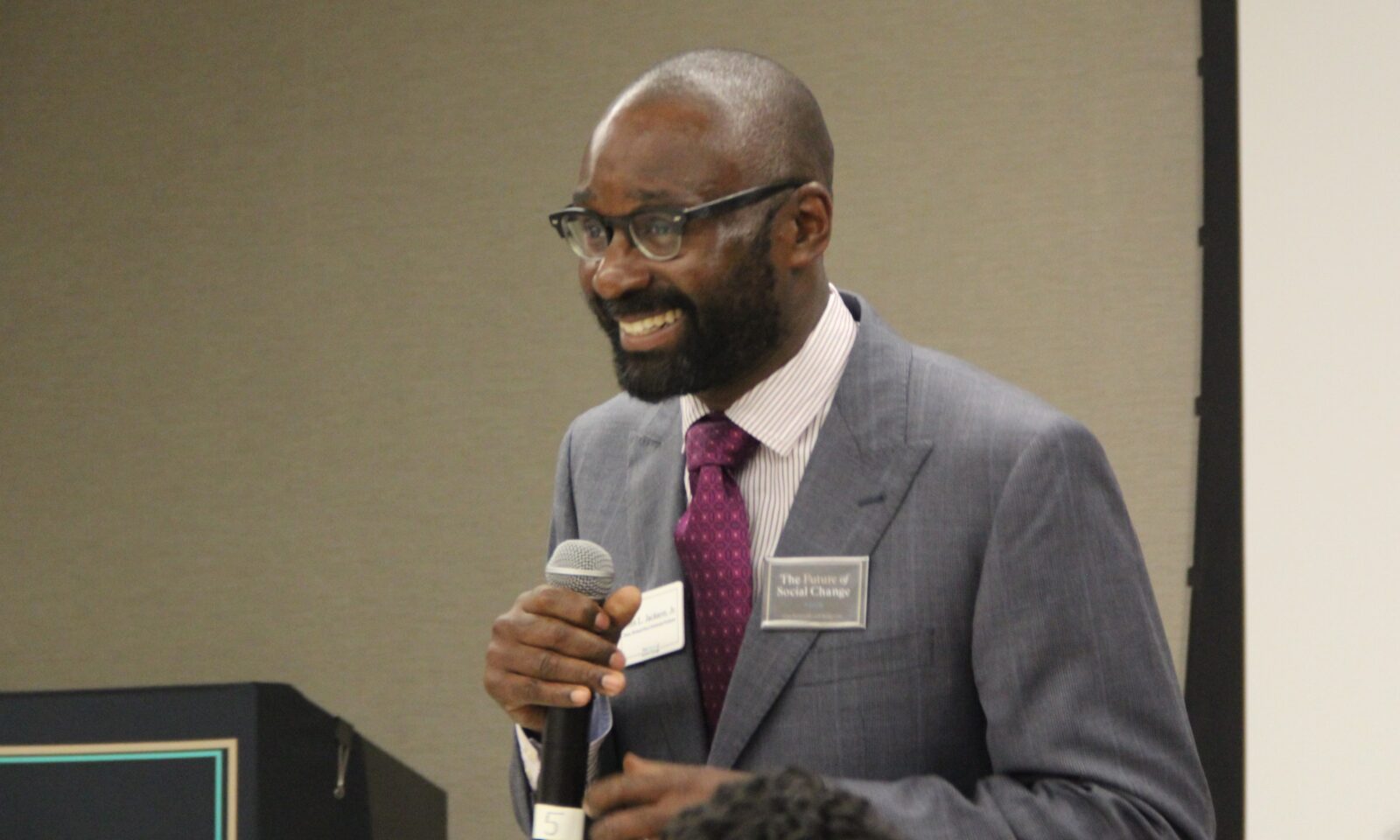 Photography by: Candace diCarlo
"The Future of Social Change Tour attempts to bring alumni, prospective students, and other people together in one room to talk about the future of the School's impact on the University and beyond," says Jackson, a Penn Integrates Knowledge Professor with appointments in the Annenberg School for Communication, the School of Arts & Sciences, and SP2.
"In many ways, we want the tour to embody the three main goals of Penn Compact 2020 by reaching a diverse audience and demonstrating to them how creatively our faculty, students, and alumni are tackling important social concerns."
Dean Jackson spoke with the Penn Current about the Future of Social Change Tour. Read the full article here.
In an Op-Ed for the Philadelphia Inquirer, Dean Jackson shared his thoughts on the value of social work and the difficulties social workers face, both personally and professionally. Read the full article here.