News Details
Social Work from a Global Perspective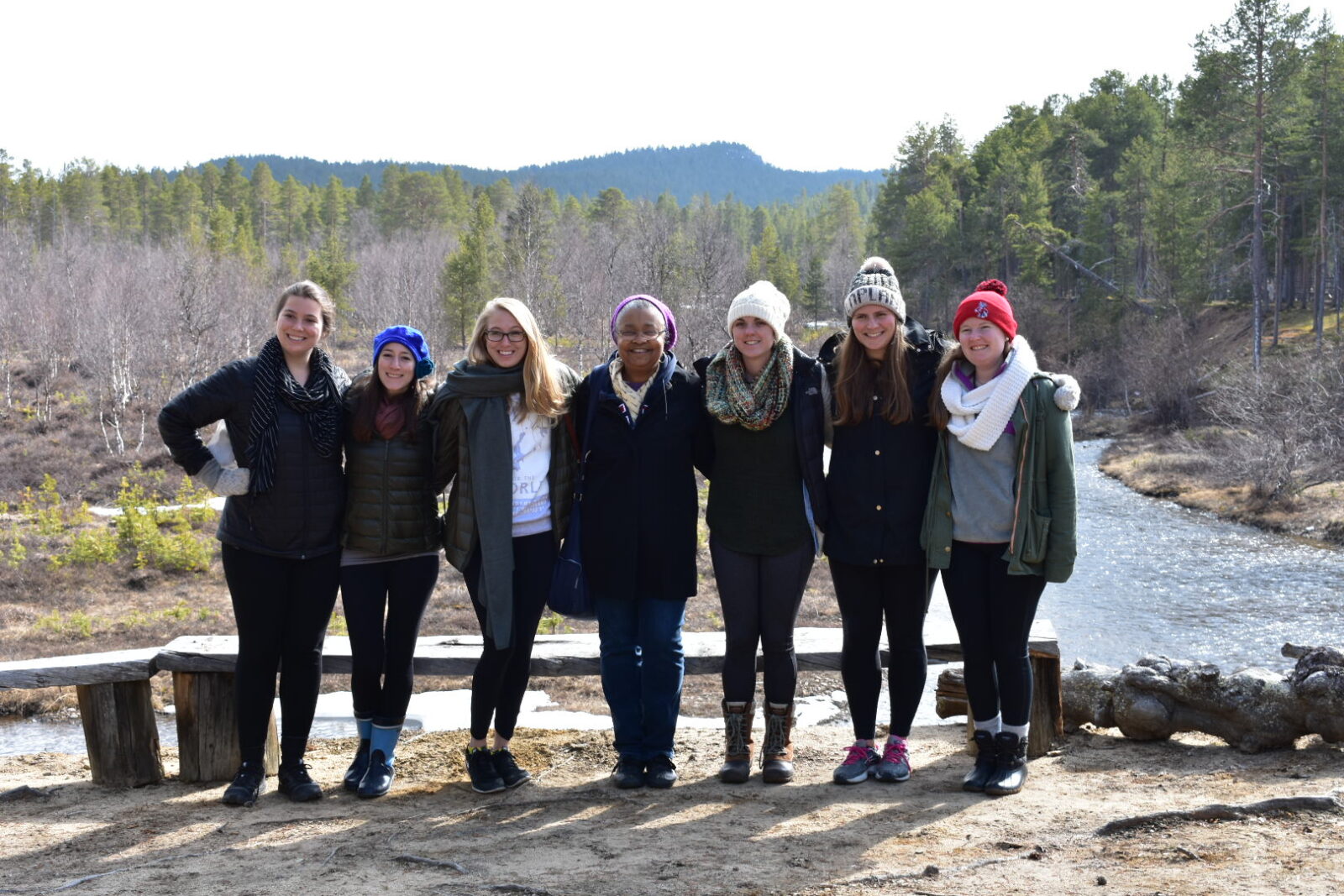 Authored by: Jessica Bautista
Photography by: Provided
"When you work internationally, social work has different meanings and relevance," said Stanley Witkin, President of the Global Partnership for Transformative Social Work and Emeritus Professor of Social Work at the University of Vermont.
It's for this reason that the School of Social Policy & Practice (SP2) offers several opportunities for students to learn about social work through a universal lens, especially in places like Finland.
Since the 1990's, small numbers of SP2 students have been able to participate in an international program – Social Work from a Global Perspective – through a special collaboration with Witkin and the University of Lapland in Finland. Now, for the first time, the course is going to be offered through SP2 with Witkin's instruction.
The program, hosted at the University of Lapland in Rovaniemi, Finland, offers a unique opportunity to study social work with others from various parts of the world. Students learn about social work in different countries, discuss similarities and differences regarding social issues and practices, participate in cultural events, and experience "the magic of the midnight sun."
Part of this course involves travel to social service agencies in northern Finland and a two-day stay near Utsjoki, the northernmost municipality in Finland where the majority population is indigenous Sámi people. Students will find themselves where "there are more reindeer than people," Witkin remarked. "And at one point, they get the chance to [literally] have one foot in Norway and another in Finland." There is also trip to Helsinki, where students visit human services organizations and cultural centers in Finland's largest metropolis.
Through it all – including lectures, agency visits, excursions, cultural touring and sightseeing – a multinational cohort of students and faculty create an enriching environment for expanding and deepening understanding of global issues and how we can solve them.
"More than 50 countries have been represented," said Witkin. "And discussions vary each year. We've had people talk about housing in Hong Kong, elderly issues, refugee issues in Europe, sex trafficking, poverty… often from a framework of human rights, social justice, and neoliberalism."
English is the language of the program, however, an appreciation for participants for whom it is not a first language and having an open mind is strongly encouraged.
"It's a very unique experience and participants are learning during all waking hours. Students often tell me that it's the interactions with other international students that are really enriching. We've even had two marriages between students come out of the program," Witkin laughed.
"Often, when our students return home their view of the world has changed – and these changes are lifelong. The program puts human faces on places that they never knew about and provides a perspective that they could not attain through traditional study."