News Details
Social Issues Through a Global Lens: SP2 Students Reflect on Their Immersion Experience in Cuba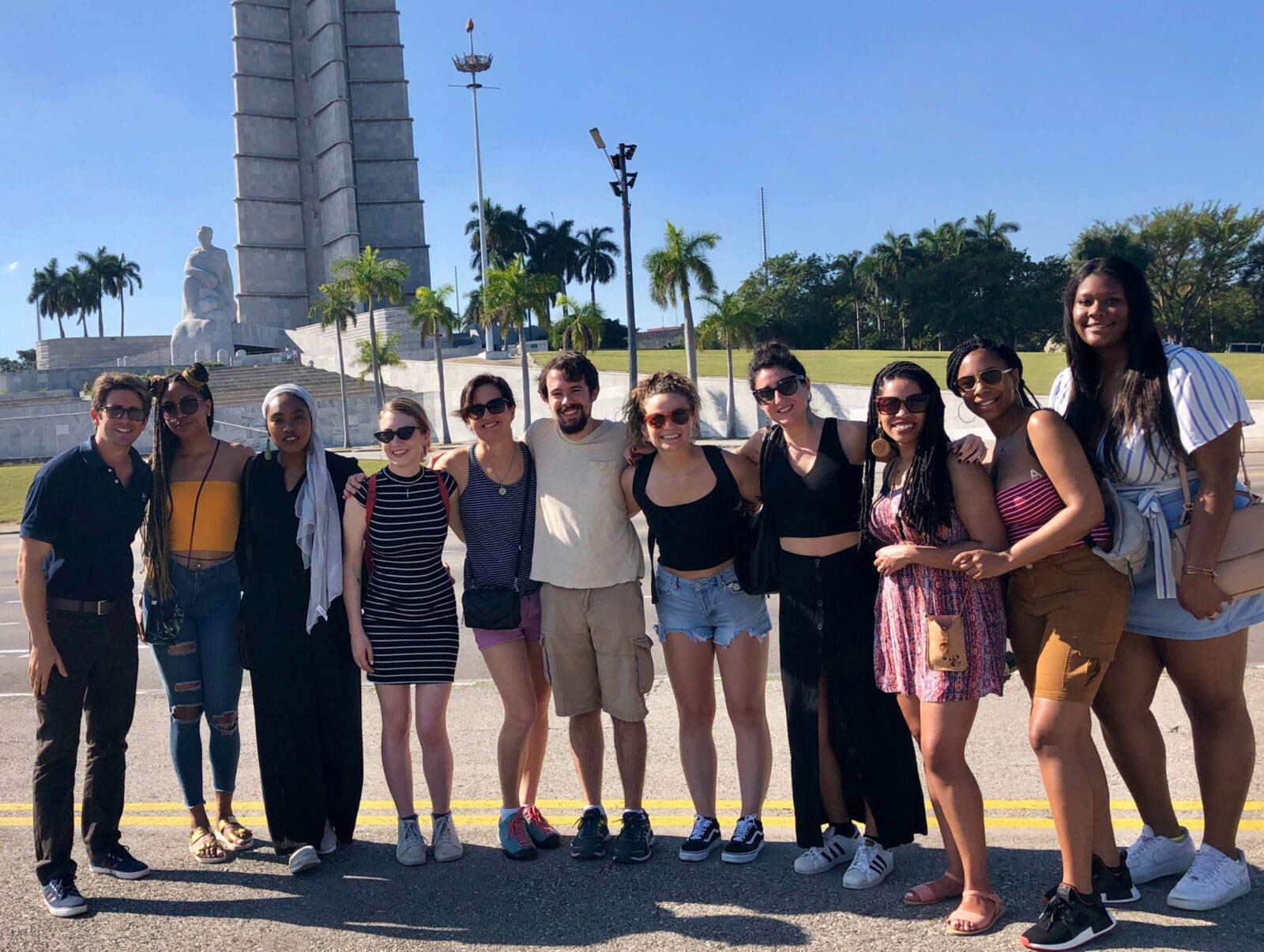 Authored by: Alina Ladyzhensky
Photography by: Carrie O'Shaughnessy
For students in the Master of Science in Social Policy (MSSP) program at Penn's School of Social Policy & Practice (SP2), having both a national and a global perspective is paramount to understanding how social policies are shaped and influenced by differing cultural norms, values, and political structures. To that end, international immersion experiences offer students the chance to engage with complex social issues outside of the United States and consider present-day policies through a multicultural lens.
One such opportunity is Whose Colony? Politics, Identity and Social Policy in Revolutionary Cuba (1959-2017), a course taught by Azahara Palomeque, PhD, associate director of the MSSP program. The course is open to all Penn graduate students, with preference given to SP2 students, and includes seven on-campus classroom sessions followed by nine days of exploration and cultural activities in Havana, Cuba. While in Havana, students have the chance to meet with local scholars and social policy experts, take excursions to prominent historical sites, and conduct their own research or field work.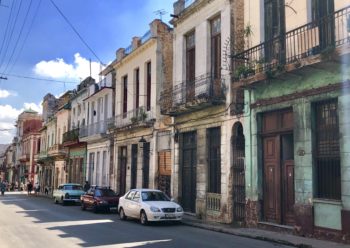 "The purpose of this course is to provide students with the analytical tools to decipher a world that is not theirs [Cuba], to understand—or acknowledge their lack of understanding of— a different culture which, in turn, is going to help them question their own, and to interact with key concepts such as race, nationality, and civilization, not as universals but as provincialized constructs that, because of their local origin, can be historicized, interrogated and deconstructed," Palomeque explained. "Ultimately, I want the students to analyze and embrace 'difference' in a broad sense, defying assumptions about 'the other' by making it part of their own self."
Understanding Historical Impact on Present-Day Policy
For student Patrick Bennett Ammerman, MSW '20, closely examining how a country vastly different from the United States approaches social problems was a particularly valuable takeaway. Ammerman and his classmates recently returned from the group's trip to Havana, where their prior critical readings and class discussions became situated in a real-life context.
"I wanted to expand my perspective on the challenges we were discussing in my social work classes by getting a chance to study how a country with a very different governing structure addresses social issues," Ammerman said. "I also was drawn to the focus on colonization and post-colonial theory. In the Cuba course, the history of the island's colonization by Spain and the U.S. were essential to understand its contemporary social policy."
"The class's syllabus was designed to first teach us how to understand the impacts of colonization, and later we discussed specific social policies," he continued. "I believe understanding how colonial legacies impact social policy will make me a better social worker and advocate."
Arianna Battista, MSW '19, shared this appreciation of situating Cuba's historical context prior to the trip in order to better understand the country's present-day sociopolitical reality.
"The course provided me with the space to think more critically about the lasting effects of colonization and to begin to make a more conscious effort to 'de-colonize' the ways in which I think about Cuba as a country, and my impressions of the sociopolitical atmosphere in Cuba today," Battista said.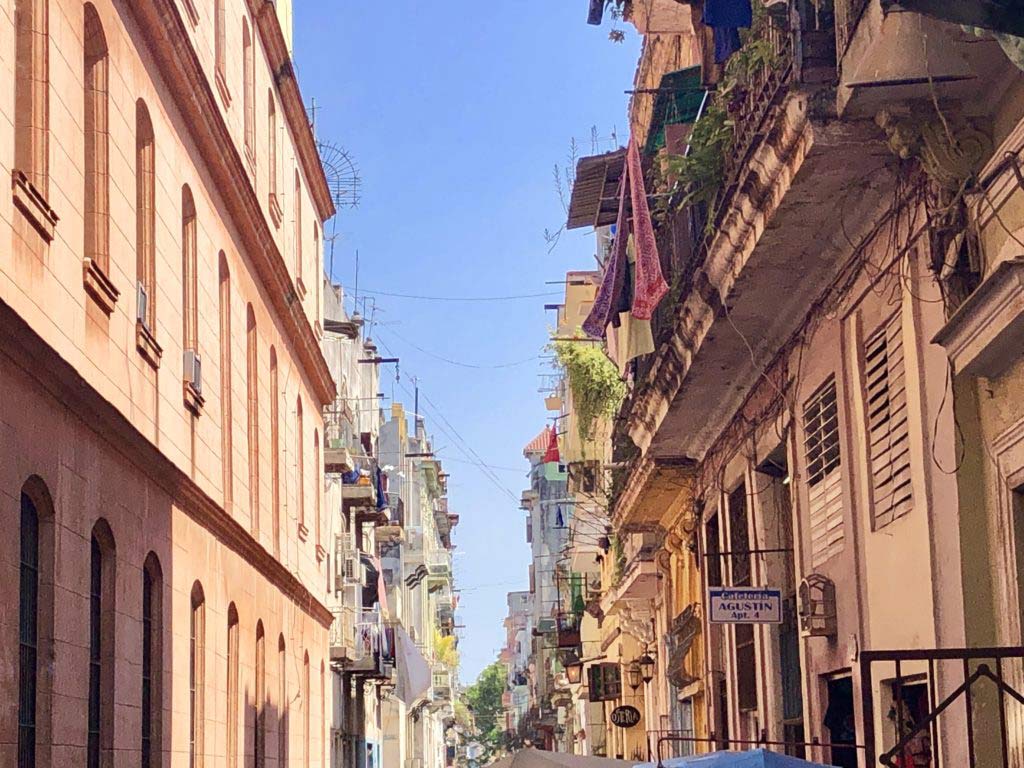 Ty'Desha Barley, MSW '20, was drawn to the opportunity to experience Cuba's culture and demystify preconceptions of the island through learning about the culture and traditions firsthand from those who live there.
"In the States, we have this never-ending curiosity about Cuba. We hear so many stories in the media, history, and from elders who left due to Fidel's reign," Barley said. "To other students interested in this course, I'd say leave all of your perceptions about Cuba behind before entering the class; nothing will be what you thought. It's a very unique and special place!"
A Transformative Educational and Cultural Experience
As the students described, both their coursework and the subsequent trip to Havana have deepened their knowledge of the complicated diplomatic relations between the United States and Cuba, the impact of the Revolution on contemporary Cuban social policy, race relations on the island, the impacts of colonization, and many other key aspects of Cuba's political and national identity.
But, as they were equally enthusiastic to impart, the trip included a variety of cultural attractions and other memorable moments—including taking in a performance from a local female hip-hop duo right in their home, sampling regional cuisine and exploring the vibrant nightlife, and an intimate discussion with an activist for LGBTQ Cubans and Afro-Cubans.
"The instructor is so knowledgeable and enthusiastic about the course material, and that was evident through her interactions with the class both inside and outside of the classroom," Battista shared. "I learned so much from the course and from the travel experience. Our trip to Cuba was so memorable; it was life-changing in many ways."
Back in Philadelphia, as the thrill of international travel and immersion in a new place begin to fade into memories, it's clear that the course was an eye-opening journey—both literally and intellectually— that left an indelible mark on those who participated.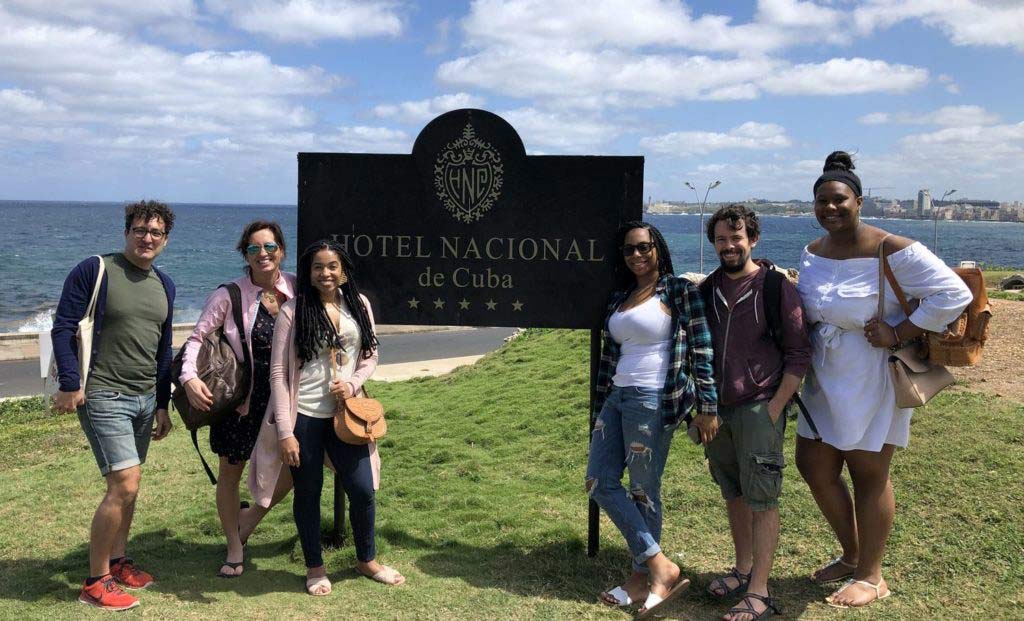 "I thought the Cuba course was a great learning experience, both in the classroom and abroad. It provided readings that challenged us, and the class conversation helped us learn the material from one another," Ammerman said. "It was a demanding course, but once we got to Cuba, I was glad that we had learned what we needed to deeply understand what we were seeing."
"[G]etting an international perspective is an important part of being a good advocate for social change and for social policy solutions," he added, circling back to the course's multicultural emphasis. "If you're only looking through the lens of U.S. social and political issues, you'll be missing a lot of what is out there."