News Details
School of Social Policy & Practice pays "Big Data" attention with new MSSP + Data Analytics Program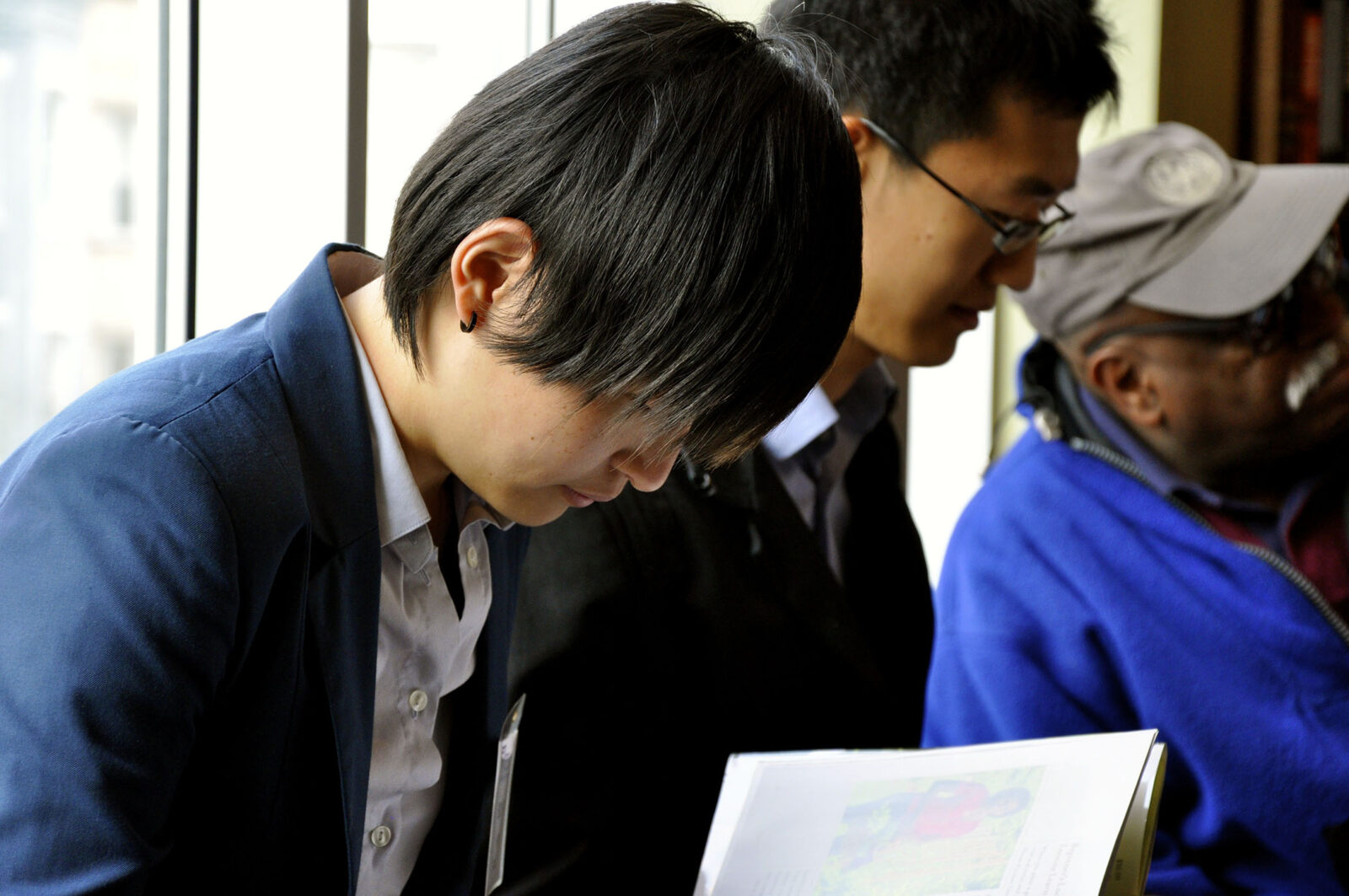 Authored by: Jessica Bautista
Faculty & Research, Student Life
11/10/15
Big data is here to stay. And the need for experts who analyze it to address complex social problems is only growing. That's why the School of Social Policy & Practice is rolling out a new program geared towards data analytics for social policy professionals – the first of its kind in the country.
A 12-course curriculum, MSSP Program + Data Analytics for Social Policy Certificate (MSSP + DA) will train students explicitly in the use of data analytics for social policy analysis, research and evaluation.
"Several forces led to the development of this new program, including the increasing accessibility of massively and rapidly produced digital data, what has been called 'big data,'" said Ezekiel Dixon-Román, PhD, assistant professor at SP2.
"There has also been growing interest by organizations, states, and the Federal government to harness and utilize the insights from the analysis of digital data to address the nation's challenges and social problems," said Dixon-Román, who is chair of the program. "As such, we saw it necessary to develop a program that would train the next generation of social policy professionals with the knowledge and skills of data analytics."
While this is the School's first program to train individuals in data analytics, SP2 is no stranger to this area of work. SP2 Professor Dennis Culhane, PhD, is the co-principal investigator of the Actionable Intelligence for Social Policy. This initiative was established to promote the development of integrated database systems by states and localities for policies and system reform.
SP2's Amy Castro-Baker, PhD, is currently developing a cost-effective mixed methods approach to supervised machine learning and Big Data policy analysis. Dixon-Román is using machine learning algorithms to examine the ways in which race has been historically reconfigured and constituted in policy discourse.
"Many urban centers across the United States are employing increasingly more digital technologies and data analytics for urban planning, policy evaluation, governance, and civic engagement," Dixon-Román said. "Being able to process, analyze, and visualize the rapidly produced and varieties of massive amounts of structured and unstructured data efficiently is and will be essential for the future of social policy."
This will also be the first program in the country to train students in both social policy analysis and data analytics, according to Dixon-Román.
The MSSP + DA program will be accepting its first cohort of 10 students in the fall of 2016.
According Dixon-Román, students will be provided with core training and skills in the conceptual foundations of data analytics, programming of data structures, applications of machine learning and predictive analytics, spatial analytics, and the data processing techniques for web scraping and data visualization.
Students will also have the opportunity to intern at many different organizations related to data analytics.