News Details
Richard Gelles Receives SSWR Social Policy Researcher Award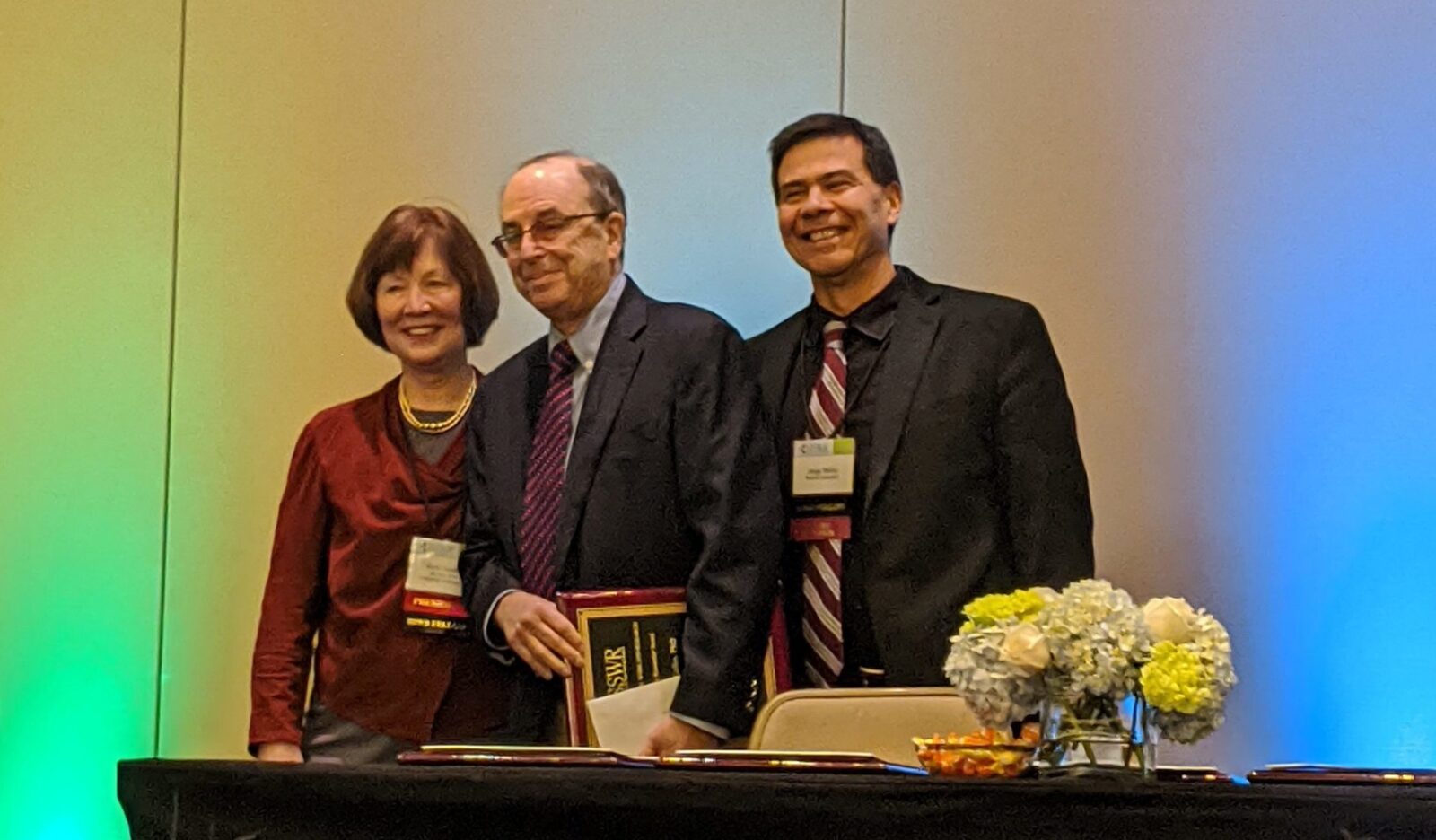 Authored by: Alina Ladyzhensky
Photography by: Donkey Dover
Faculty & Research
01/31/20
Richard J. Gelles, PhD, former dean of Penn's School of Social Policy & Practice (SP2), was honored for his distinguished career achievements at the 2020 Society for Social Work and Research (SSWR) conference, held this year in Washington, DC. At the SSWR Awards Ceremony, Gelles was presented with the prestigious Social Policy Researcher Award, which commemorated his cumulative career accomplishments, prolific scholarship, and exemplary leadership in social work and policy research.
Gelles was nominated for the award by SP2 associate professor Johanna Greeson, PhD, with enthusiastic support from fellow faculty members including associate professor Bobbie Iversen, PhD, professor Ram Cnaan, PhD, and professor Susan Sorenson, PhD; SP2 dean Sally Bachman, PhD; the staff of the Field Center for Children's Policy, Practice & Research; and alumni from the School's PhD and Doctorate in Clinical Social Work programs.
An internationally-acclaimed expert and pioneer in family violence and child welfare, Gelles' decades-long commitment to education, research, and policy reform has been recognized by colleagues, students, and collaborators throughout the Penn community, as well as nationally and globally. He holds The Joanne and Raymond Welsh Chair of Child Welfare and Family Violence at SP2 and has authored or coauthored 26 books, in addition to more than 200 articles and chapters on family violence. After first serving as interim dean in 2001, Gelles was appointed dean of SP2 in 2003, leading to a 13-year tenure that included implementing the School's innovative Master of Science in Nonprofit Leadership (NPL) program, followed by the Master of Science in Social Policy (MSSP) and Doctorate in Clinical Social Work (DSW) programs.