RESEARCH
The Data for Equitable Justice Lab
The Data for Equitable Justice Lab gives students in the Master of Science in Social Policy + Data Anlytics for Social Policy Certificate program (MSSP+DA) an opportunity to analyze some of today's most important social issues through data and, with faculty support, create a product for audiences well beyond our classrooms and campus.
With guidance from the lab faculty, students develop a project – either individually or as part of a team – to examine a contemporary social policy or political issue through or on data or digital technology. Through these projects students produce an op-ed, blog post, podcast, academic article, short film, or other product that creates or contributes to contemporary discourse.
Ezekiel Dixon-Román, PhD
Dr. Ezekiel Dixon-Román is director of the Master of Science in Social Policy Program and chair of the Data Analytics for Social Policy Certificate of the Masters of Science in Social Policy Program. Dr. Dixon-Román's research rethinks and reconceptualizes the technologies of quantification from a critical theoretical lens (broadly conceived). He's particularly interested in how power and inequality are reproduced, especially in human learning and development, and the ways in which sociotechnical systems of quantification are working on, with, and in the body to generatively form and shape the movement and flow of power, difference, and inequality. At the same time, he's deeply interested in philosophically and methodologically developing alternative modes of inquiry and practices of quantification that might enable the potentialities of reconstituting sociopolitical relations and the movement and flow of social life.
Cherése Godwin, MSW, PhD
Dr. Cherése Novelle Godwin obtained her Master of Social Work from The School of Social Policy & Practice at The University of Pennsylvania at 23 years old. Upon graduating, Dr. Godwin began working on a UN short term country wide consultancy project on ending violence against women in the Caribbean for the Federation of St. Kitts and Nevis. After successfully completing the consultancy and establishing a model that has been used throughout the Caribbean and Latin America, she worked in Washington, D.C. providing community support to individuals suffering from mental illness.
Thereafter, the onset to her career as a professor began, lecturing sociology and race and ethnic relations. She went on to obtain her PhD in Social Policy, Planning, Administration and Social Sciences from the Whitney M. Young Jr. School of Social Work at Clark Atlanta University, where she was also a Contributing Professor of the Master's of Social Work Department. Post graduating with her published dissertation on A Study of the Relationship Between Incarceration, Birth Rate, and Racial Disparities Among African Americans Since the Passing of the Violent Crime Control & Law Enforcement Act of 1994, she took on a position as Chair & Associate Professor of a BSW program and also began teaching as a contributing faculty member for Walden University's MSW program. Dr. Godwin later moved to Saint Kitts and Nevis and opened her consultancy firm providing social policy writing and advising to countries and also advising businesses on people, culture, and mental health, while she performed the monitoring and evaluation of UN programs across the entire Caribbean.
Angelina Ruffin, PhD
Dr. Ruffin has over 17 years of public service experience, managing performance improvement projects to improve health outcomes and address health disparities. From 2016 to 2020, Dr. Ruffin was appointed Deputy Managing Director and Director of Performance Management for the City of Philadelphia by Mayor Jim Kenney. Dr. Ruffin has previously served as the Director of Performance Management at the Philadelphia Department of Public Health and policy advisor to former Pennsylvania Governor Edward Rendell and three Health Secretaries at the Pennsylvania Department of Health. In addition, Dr. Ruffin has led multiple program evaluations for government and social service agencies and has championed the use of data to improve public policies and business practices. Dr. Ruffin serves as an academic advisor to MSSP+DA students and routinely teaches the following courses: Data for Equitable Justice Lab, Research & Evaluation Design, and Policy Analysis.
Dr. Ruffin earned her PhD in Social Welfare from SP2 in 2021, along with graduate certificates in University Teaching and Gender, Sexuality, & Women's Studies. Dr. Ruffin attended Cornell University and graduated in 2004 with a BS in Policy Analysis and Management. She was a Dean's Healthcare Scholar at Carnegie Mellon University, earning her master's degree in Health Care Policy and Management and graduating with distinction in 2005. Dr. Ruffin is originally from Philadelphia and is married with three children.
The Data for Equitable Justice Lab offers students the opportunity to develop a project that connects their own interests to their classroom learning to impact public policy and the conversations that surround them. View examples of prior students' projects below.
Quantifying the Unknown: Data Limitations for Youth with Experience in Foster Care Attending Post-Secondary Education
Kathryn Kirkman
The Pennsylvania state legislature is once again considering funding the college educations of youth with experience in foster care but understanding the potential scope and cost of this effort is a hefty challenge. Luckily, it's one that Kathryn Kirkman is eager to take on. Using the limited data available on the topic, she created robust estimates of the potential cost of this legislation and, in doing so, created a guide for others looking to create similar projections in other states and in the future.
Quantifying the Unkown: Data Limitations for Youth with Experience in Foster Care Attending Post-Secondary Education
What's In a Degree? How Graduate Programs Shape Career Decision Making for the Public Sector
Ten Years of Affirmative Action in Ecuador: a failure or success for post-neoliberal policies?
Hannah Watson
Ecuador has moved sharply away from neoliberal economic policies over the last ten years, with particular effort toward ensuring greater opportunities for indigenous groups through affirmative action policies. Hannah traveled to Ecuador to meet with representatives of two indigenous groups to examine the effects of those affirmative action policies and to explore next steps toward increased opportunity toward those groups.
(Un)Civil Education for Civic Engagement: The Case of Florida
Christine Pappas
In November, 2018 Florida voters overwhelmingly approved Amendment 4, which returned voting rights to the state's 1.4 million individuals released from prison after felony convictions. This is a huge leap forward, but state legislators are already trying to undermine it. Christine Pappas walked us through the historic referendum in the context of a history of racially motivated disenfranchisement and offered a guide for how every Floridian can help ensure universal voting rights.
(Un)Civil Education for Civic Engagement: The Case of Florida
The Post-Incarceration Cycle of Poverty
Anna Worrell & Andreana Barefield
It is no secret that incarceration impacts an individual's life long after a sentence has officially ended. Anna and Andreana examined how the criminal justice system perpetuates poverty and, in doing so, increases the probability of re-incarceration. They delved into the excessive fees paid by those on probation and parole, including "supervision fees" paid by anyone who sees a probation and parole officer, and the punitive and life-destroying fines should someone fall behind. Stay tuned for the upcoming podcast devoted to this topic!
News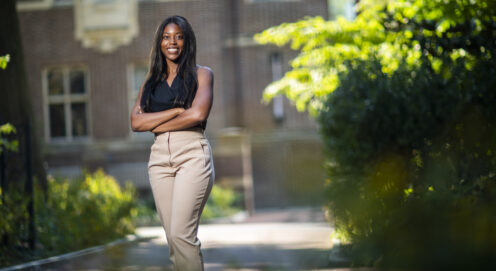 First graduate of SP2's Social Justice Scholars Program lands role on Capitol Hill  
"What's important to me is being in a space where I can help people and I'm constantly in a state of giving back," says Gianni Morsell, NPL'22. The first graduate […]
News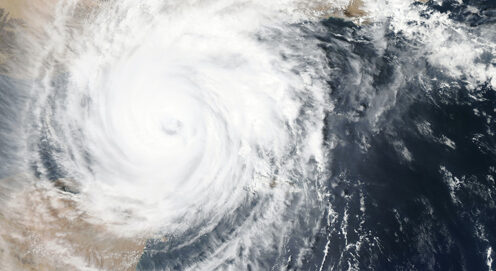 Study: Climate change's cost includes losses of learning and earnings due to natural disasters
In the wake of natural disasters, survivors' losses of education and lifetime earnings may be comparable to the cost of property damage, according to a new study in Nature Human Behaviour by Dr. R. Jisung Park, an assistant professor at Penn's School of Social Policy & Practice (SP2) and coauthors.
News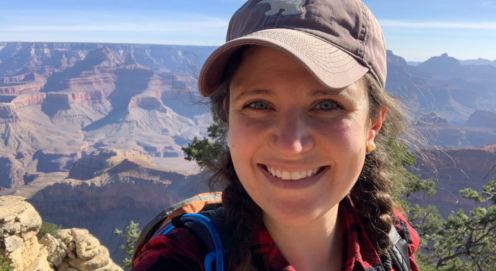 Program improving public health response to intimate partner violence receives second year of funding 
Penn's School of Social Policy & Practice (SP2) is excited to announce a second year of its Survivor Link + Public Health AmeriCorps program, in partnership with the Office of Gender-Based Violence […]