RESEARCH
The Data for Equitable Justice Lab
The Data for Equitable Justice Lab gives students in the Master of Science in Social Policy + Data Anlytics for Social Policy Certificate program (MSSP+DA) an opportunity to analyze some of today's most important social issues through data and, with faculty support, create a product for audiences well beyond our classrooms and campus.
With guidance from the lab faculty, students develop a project – either individually or as part of a team – to examine a contemporary social policy or political issue through or on data or digital technology. Through these projects students produce an op-ed, blog post, podcast, academic article, short film, or other product that creates or contributes to contemporary discourse.
The Data for Equitable Justice Lab offers students the opportunity to develop a project that connects their own interests to their classroom learning to impact public policy and the conversations that surround them. View examples of prior students' projects below.
Quantifying the Unknown: Data Limitations for Youth with Experience in Foster Care Attending Post-Secondary Education
Kathryn Kirkman
The Pennsylvania state legislature is once again considering funding the college educations of youth with experience in foster care but understanding the potential scope and cost of this effort is a hefty challenge. Luckily, it's one that Kathryn Kirkman is eager to take on. Using the limited data available on the topic, she created robust estimates of the potential cost of this legislation and, in doing so, created a guide for others looking to create similar projections in other states and in the future.
Quantifying the Unkown: Data Limitations for Youth with Experience in Foster Care Attending Post-Secondary Education
What's In a Degree? How Graduate Programs Shape Career Decision Making for the Public Sector
Ten Years of Affirmative Action in Ecuador: a failure or success for post-neoliberal policies?
Hannah Watson
Ecuador has moved sharply away from neoliberal economic policies over the last ten years, with particular effort toward ensuring greater opportunities for indigenous groups through affirmative action policies. Hannah traveled to Ecuador to meet with representatives of two indigenous groups to examine the effects of those affirmative action policies and to explore next steps toward increased opportunity toward those groups.
(Un)Civil Education for Civic Engagement: The Case of Florida
Christine Pappas
In November, 2018 Florida voters overwhelmingly approved Amendment 4, which returned voting rights to the state's 1.4 million individuals released from prison after felony convictions. This is a huge leap forward, but state legislators are already trying to undermine it. Christine Pappas walked us through the historic referendum in the context of a history of racially motivated disenfranchisement and offered a guide for how every Floridian can help ensure universal voting rights.
(Un)Civil Education for Civic Engagement: The Case of Florida
The Post-Incarceration Cycle of Poverty
Anna Worrell & Andreana Barefield
It is no secret that incarceration impacts an individual's life long after a sentence has officially ended. Anna and Andreana examined how the criminal justice system perpetuates poverty and, in doing so, increases the probability of re-incarceration. They delved into the excessive fees paid by those on probation and parole, including "supervision fees" paid by anyone who sees a probation and parole officer, and the punitive and life-destroying fines should someone fall behind. Stay tuned for the upcoming podcast devoted to this topic!
News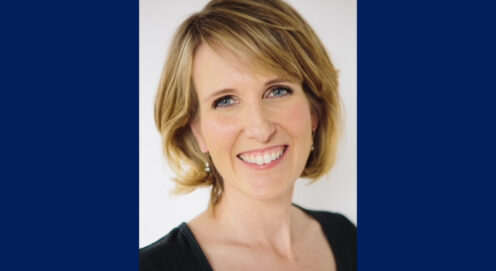 ALUMNI Q&A | Kerry Doyle, DSW '22
SP2 alumna Kerry Doyle, DSW, MSSW, is an associate professor of practicum education at the USC Suzanne Dworak-Peck School of Social Work. She is a licensed independent clinical social worker interested in trauma sensitive mindfulness interventions in the school setting, compassion fatigue among educators, and trauma responsive interventions.
News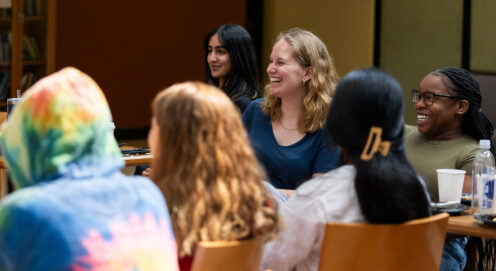 SP2 expands practical experience for MSW students through simulation curriculum
With the support of SP2 Dean Sara S. Bachman, simulations were recently expanded beyond the MSW Program's second-year clinical courses so that they are now also part of the second-year macro practice courses as well as the first-year curriculum. The exercises provide space for students to grow and gain experience outside the parameters of more traditional settings.
News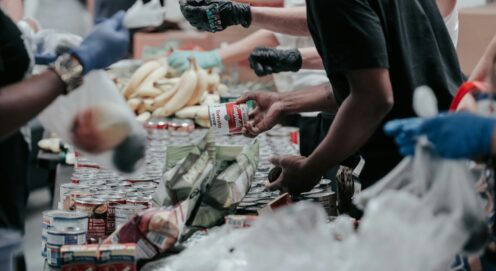 Penn Today features SP2 expertise for Giving Tuesday
Katherina 'Kat' Rosqueta and Iris Leon of the Center for High Impact Philanthropy (CHIP) at Penn's School of Social Policy & Practice (SP2) speak with Penn Today about the history of Giving Tuesday.