PREP
Penn Restorative Entrepreneurship Program
In the spring of 2015, Dr. Charlotte Ren launched and served as founding faculty director of a new program: Penn Restorative Entrepreneurship Program (PREP), which was geared towards helping formerly incarcerated individuals to become entrepreneurs, participate in civic engagement, and advocate for social justice.
Currently led by Dr. Chao Guo, PREP offers a small group of previously incarcerated people 10 weeks of intensive training on how to start and run a small business. This intensive curriculum training is included as part of a Special Topics course (SWRK 7980) entitled "The Social Entrepreneurial Approach to Community Reintegration." Participants are chosen based on survey and interview results and are taught by select students from various schools at Penn who are enrolled in the course. After the curriculum training, PREP provides a support system, including consulting, registration help, possible funding opportunities, and civic engagement and policy advocacy activities, to help budding entrepreneurs turn business ideas into reality.
Valuable as they are, most of the existing reintegration programs have focused on job placement as the main route, but these reintegration efforts have not lived up to our expectations. Through PREP, we hope to develop and demonstrate a sustainable and replicable model to effectively transition formerly incarcerated individuals back to the community.
The launch of PREP is made possible with strong and persistent support from the Penn School of Social Policy and Practice (SP2). It also benefits tremendously from its field partners—Rescue Mission of Trenton and the Supervision to Aid Re-entry (STAR)—and several partners at Penn, including the SP2 Goldring Reentry Initiative (GRI) and the Wharton Social Impact Initiative. The Rescue Mission of Trenton, a 107-year-old public charity located in Trenton, New Jersey, provides a variety of support services to formerly and currently incarcerated individuals. STAR is a program founded in 2007 by Federal Judges Felipe Restrepo and Tim Rice and is supported by the US attorneys' Office which aims to reduce recidivism and aid successful reentry by offering an array of social programs and supports to returning citizens.
For more information about this program, please watch this short video.
THE problem
The Problem
Community reintegration of disadvantaged groups such as formerly incarcerated individuals and welfare recipients has been a central issue in social policy. In the case of formerly incarcerated individuals, for example, the challenge of reintegration is greater than ever: the United States has had the highest prison population rate in the world since 2002, 743 per 100,000 of the national population.[i] According to the United States Bureau of Justice Statistics, over 2.2 million Americans were incarcerated in federal and state prisons, and county jails in 2012; another 4.8 million Americans were on probation or on parole.[ii] Across the nation, this increase in the number of prisoners returning to communities has led to what has been known as a "prisoner reentry crisis".[iii]
In response to this reentry crisis, a variety of correctional programs have been implemented to facilitate prisoner reentry to society. Examples of such efforts include halfway houses, community corrections, intensive supervision, and community reintegration programs. Yet despite corrections expenditures now in excess of $60 billion annually, the likelihood of formerly incarcerated people succeeding in the community has not improved.[iv] More recently, efforts and resources have been focused on providing job training and placement for these disadvantaged groups.[v] However, they have not been successful. The reasons are multi-fold. First off, formerly incarcerated individuals tend to have shaky job skills and low educational attainment even before they end up in prison.[vi] Incarceration not only keeps them from accumulating work experience, but it also limits their important social networks that might assist them in finding employment.[vii] In addition, criminal record and the dishonor and stigma associated with it form another significant barrier to their success in the job market.[viii]
In sum, most of the existing reintegration programs have focused on job placement as the main route, but these reintegration efforts have not lived up to our expectation as a viable strategy for helping disadvantaged groups become economically self-sufficient. People are often forced into low-paying jobs without heath and other benefits, with slim chances of leaving poverty.
[i] Walmsley, R. (2013). World prison population list. London,, England: Home Office.
[ii] Correctional Populations in the United States, 2011. The United States Bureau of Justice Statistics. Available at: http://www.bjs.gov/content/pub/pdf/cpus11.pdf.
[iii] Johnson, B. (2008). Not by government nor faith alone: rethinking prisoner reentry. Innovations in Effective Compassion, 17.
[iv] Ibid.
[v] Solomon, A. L. (2004). From prison to work: The employment dimensions of prisoner reentry. Urban Institute.
[vi] Arum, R., & LaFree, G. (2008). Educational attainment, teacher-student ratios, and the risk of adult incarceration among US birth cohorts since 1910. Sociology of Education, 81(4), 397-421. Hirschfield, P. J. (2008). Preparing for prison? The criminalization of school discipline in the USA. Theoretical Criminology, 12(1), 79-101.
[vii] Stoll, M. A., & Bushway, S. D. (2008). The effect of criminal background checks on hiring ex-offenders. Criminology & Public Policy, 7(3), 371-404.
[viii] Pager, D. (2008). Marked: Race, crime, and finding work in an era of mass incarceration. University of Chicago Press.
our model
Our Model
With PREP, we explore a social entrepreneurial approach to community reintegration, with a focus on micro-enterprise development, civic engagement, and advocacy for social justice. Treating formerly incarcerated individuals as a potential asset rather than a problem in our community, we design and implement an innovative and replicable program that turns them into entrepreneurs and encourages them to give back to the community through civic engagement and policy advocacy. This theory-based and practice-oriented model aims at effectively transitioning formerly incarcerated individuals and welfare recipients back to the community.
More specifically, our model highlights the importance of two program elements that haven't received much attention in prior efforts: entrepreneurship and civic engagement. First, the idea of community reintegration through entrepreneurship is based on the presumption that entrepreneurial spirit is an important potential asset for formerly incarcerated individuals. For example, a nascent body of literature suggests striking similarities between criminals and successful entrepreneurs with regards to risk-taking propensity and motivational factors.[i] Moreover, the risk associated with self-employment and entrepreneurship is lower for this marginalized group than for the general population, as they have a significantly lower opportunity cost.[ii]
Second, civic engagement activities such as volunteer work for charities play a key role in facilitating successful reintegration. Not only does civic engagement enhance the public image of these individuals and demonstrate their responsibility and willingness to give back to the community, but it also serves to develop human and social capital assets that enhance their long-term economic outcomes.[iii] By helping others, disadvantaged individuals can also develop a new identity as someone who "makes good" by doing good. As such, civic engagement activities will help gain support and acceptance from the community.[iv]
Via a four-element model, this holistic approach to reintegration identifies and delineates a methodology for effectively transitioning people back to society that moves beyond strategies associated with job training and placement. Our program engages scholars and students from multiple disciplines and fields, marginalized groups, government agencies, business and nonprofit organizations, and the community at large into a partnership together—a partnership that paves the way for a more positive role for formerly incarcerated people in our society.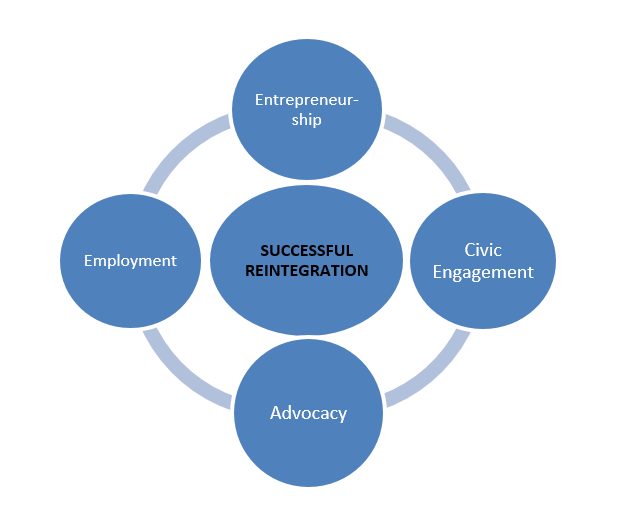 our team
Our Team
Professor Charlotte Ren, PhD
Founding and Former Faculty Director, PREP
show more

Charlotte Ren is Professor of Practice in Strategy and Innovation and Faculty Director of Global Master of Public Administration in the School of Arts and Sciences, University of Pennsylvania. She's also Senior Fellow at Wharton's Mack Institute for Innovation Management. Dr. Ren earned a PhD in management and an MA in economics from UCLA, a bachelor's degree in international politics and a minor degree in law from Peking University (China).
show less
Professor Chao Guo, PhD
Faculty Director, PREP
show more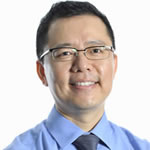 Chao Guo is Professor of Nonprofit Management in the School of Social Policy and Practice, and Associate Faculty Director of Fox Leadership International in the School of Arts and Sciences, both at the University of Pennsylvania. He has served as Editor-in-Chief of Nonprofit & Voluntary Sector Quarterly, the premier journal in the field. He has a Ph.D. in Public Administration from the University of Southern California, and a Bachelor's degree in International Relations from Renmin University of China.
Chao's interests are in nonprofit governance, collaboration within and across sectors, technology and nonprofit advocacy, and social entrepreneurship. His award-winning research includes the 2014 text, Social Entrepreneurship: An Evidence-Based Approach to Creating Social Value (Wiley; co-authored with Wolfgang Bielefeld), and the 2020 book, The Quest for Attention: Nonprofit Advocacy in a Social Media Age (Stanford University Press; co-authored with Gregory D. Saxton).
show less
Tom Duffin, PhD
Executive Director, PREP
show more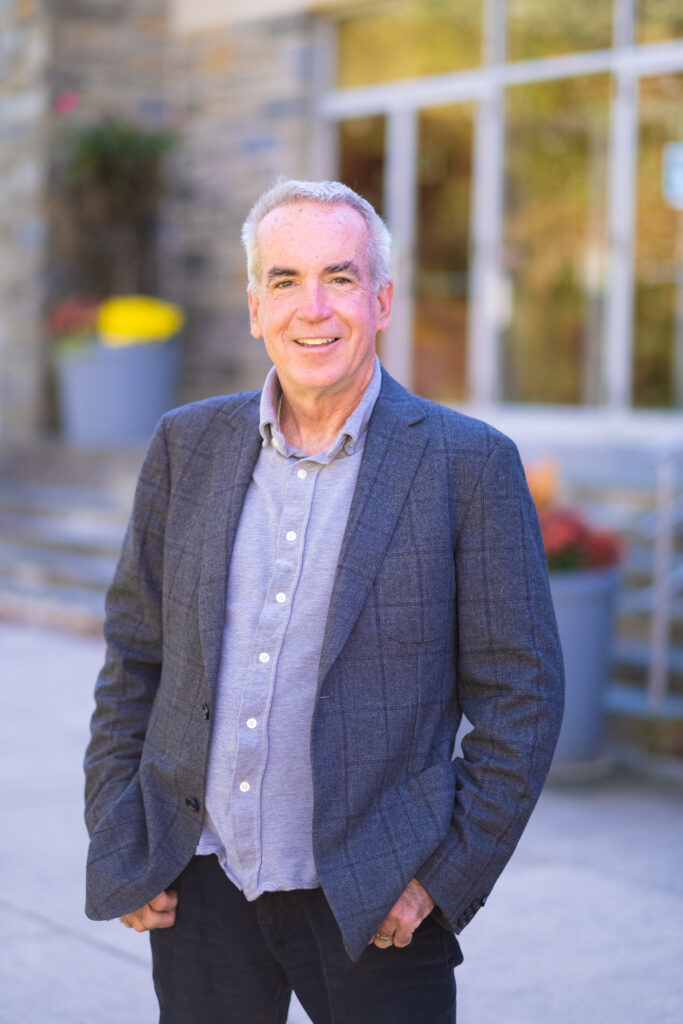 Tom is a social worker (LSW) and most passionate about addressing the problem of mass incarceration. As the Executive Director of the Penn Restorative Entrepreneurship Program (PREP), Tom conducts a class entitled Social Impact Entrepreneurship Meets Mass Incarceration, which provides a group of formerly incarcerated individuals intensive training on how to start a new business. Tom also teaches courses at SP2 on Research Methods and the History and Philosophy of Social Work. In addition, Tom teaches for Villanova University at classes held in SCI Phoenix, a maximum-security men's prison. Tom completed his PhD and Master of Law and Social Policy degrees at Bryn Mawr College where he taught Social Policy and Social Theory. His dissertation topic was on the social construction of sexual identity, entitled, The Lowdown on the Down Low: Why Some Bisexually Active Men Identify as Straight. He also completed Master's and Bachelor's degrees in Psychology at Villanova University.
Tom recently retired from a long career in financial services industry where he served as First Vice President at Wells Fargo Advisors. He has taught courses in the summer university program at the Copenhagen Business School on Social Impact Finance and Investments. Tom also serves on the advisory council of the Social Justice Initiative at Bryn Mawr College wherein they advocate for community-based alternatives to youth incarceration. Tom and his wife, Janice, are the proud parents of two fine young men, Tommy and Sean.
show less
Tessa Mellin
Director of Development, PREP
show more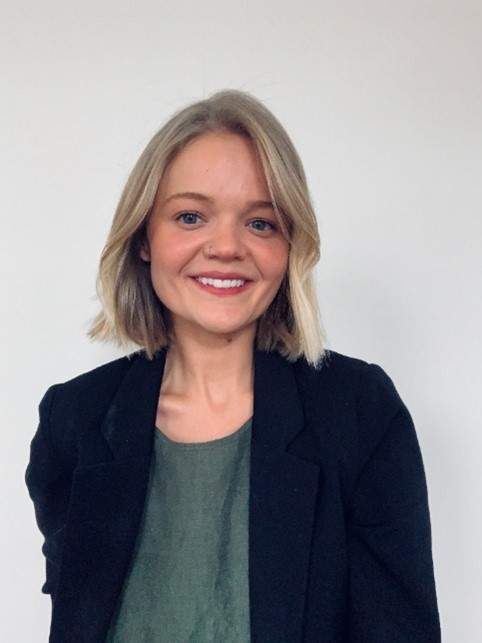 Tessa began working with the Penn Restorative Entrepreneurship Program (PREP) in 2021 as a master's student at the University of Pennsylvania School of Social Policy and Practice. As Director of Development, Tessa oversees PREP's fundraising efforts and fosters meaningful partnerships to advance the program's work.
Her PREP work aside, Tessa currently serves as the Assistant Director of Institutional Philanthropy at Action for the Climate Emergency (ACE), where she supports the development and implementation of ACE's institutional fundraising program to advance the global climate movement. Before joining ACE, Tessa worked as a Director at Elevate, a nonprofit development consulting firm based in Washington, DC. She holds a Master of Science in Nonprofit Leadership from the University of Pennsylvania School of Social Policy and Practice and a Bachelor of Arts in Sustainable Development and Sociology from Columbia University.
show less
Michael Butler
Creative Director, Consultant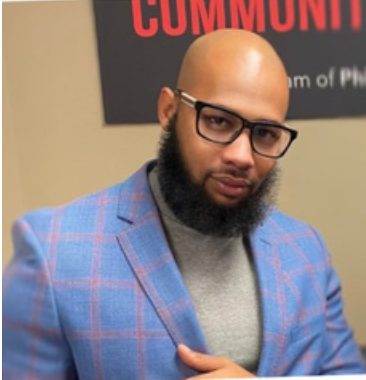 Michael created and facilitated programs for the Institute for Community Justice that serve returning citizens across Philadelphia. Immediately out of the gates of SCI Phoenix, Michael dove in head first to create opportunities for others in his position. He proactively seeks out partnerships to serve every minute need for people including clothing, food, tutoring, animal care, housing, employment. Michael is well-connected and a great support for returning citizens in our city.
Michael is currently serves as the Reentry Manager, where he is currently providing resources for individuals impacted by Mass Incarceration in Camden County. He also sits on the advisory board for The Petey Green program, which supports the academic goals of incarcerated and formerly incarcerated people through high-quality volunteer tutoring programs, while educating volunteers on the injustice manifest in our car real system. Michael is currently seeking a Bachelor's of Sociology.
show less
Contact Us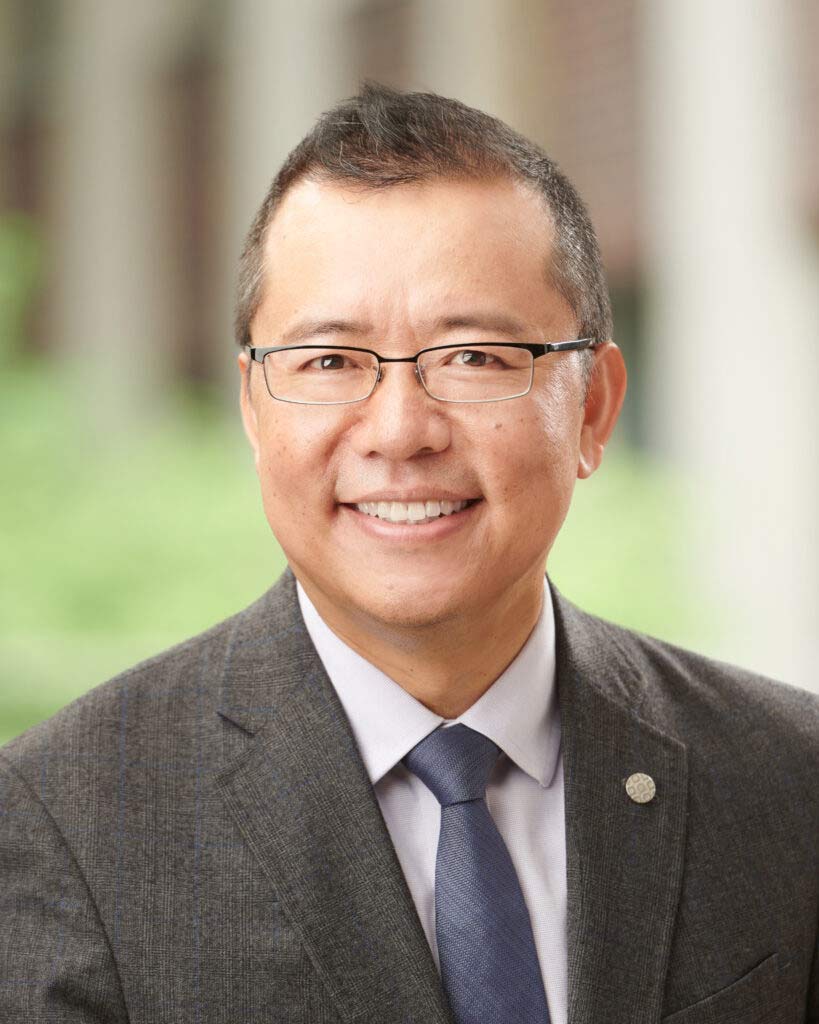 Chao Guo, PhD
Professor of Nonprofit Management, Faculty Director, Master's in Nonprofit Leadership Program, Faculty Director, Penn Restorative Entrepreneurship Program
Professor; PhD, University of Southern California, 2003. Technology and nonprofits; representation and advocacy; collaboration within and across sectors; social entrepreneurship.
Contact
Office Telephone: 215.898.5532
Fax: 215.573.2099
chaoguo@sp2.upenn.edu