News Details
Reports from the Humanitarian Crisis on the Colombian Border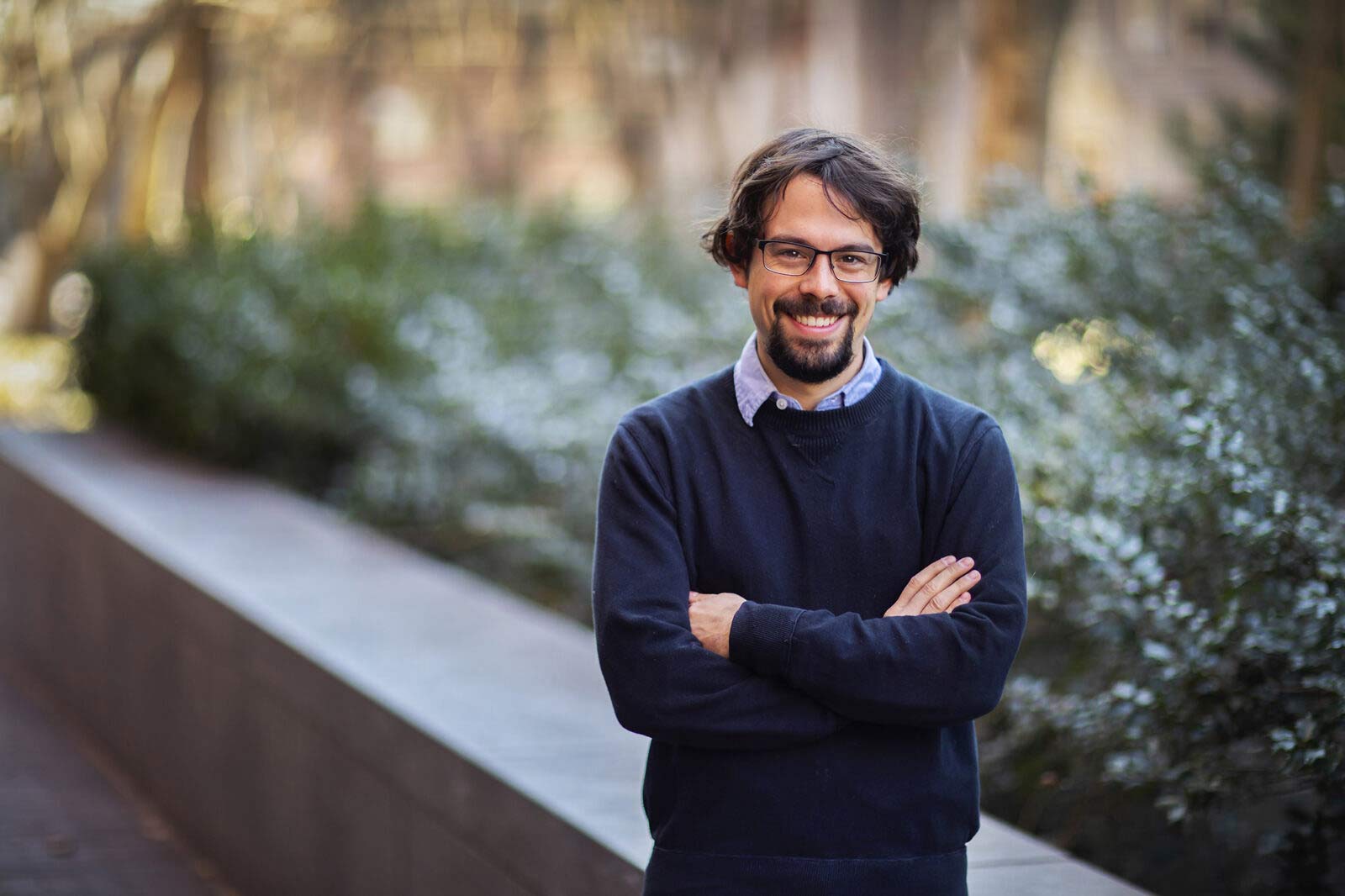 Authored by: Brandon Baker
Photography by: Eric Sucar / Penn Today
No stranger to activism and with a passion for justice, Patrick Ammerman applied for a 2019 Pulitzer Center on Crisis Reporting fellowship in February 2019, hoping to shine a light on human rights—but not at all expecting he'd actually receive the grant.
Months later, he'd find himself reporting from along the Venezuelan-Colombian border, the center of the largest refugee crisis in the Western Hemisphere and where many Venezuelans come to receive lifesaving medication for HIV/AIDS and other health conditions.
Ammerman is a second-year student in the Master of Social Work Program in the School of Social Policy & Practice. From Cincinnati, Ohio, he began his career as a biology student at Swarthmore College, eventually working as an environmental activist and community organizer in Philadelphia and, for several years, as a freelance reporter tackling similar topics.
His time as a community organizer spurred his interest in social work, leading him to Penn, where he's on track to receive his master's degree in May. He was awarded a stipend from the Pulitzer Center in June 2019 to fund international reporting related to systemic problems overlooked by mainstream U.S. media. Professor Azahara Palomeque, part of the Penn in Latin America Caribbean Initiative that administered this particular grant's funding, encouraged him to apply. He was awarded the Pulitzer grant along with one other student at Penn, Samidha Sane of the Huntsman Program in International Studies & Business, who was awarded a grant intended for reporting projects in South Asia and North Africa. The University is one of few schools in a consortium of colleges and universities with multiple students who received funding.
Upon arriving in the region, Ammerman says, he discovered through conversation that people living in Venezuela with HIV/AIDS could not access the treatment they needed to control the virus—the result of decades of an under-resourced medical system that's caused doctors to flee and stripped hospitals of the equipment they need to treat patients, all while the country has dealt with corruption in its government that's only gotten worse since Nicolás Maduro ascended to the presidency in 2013.
As of 2018, according to Human Rights Watch, 15 of the 25 antiretroviral drugs actively used in Venezuela were out of stock.
"I never stopped being shocked," Ammerman says of the stories he'd hear on the border.
Areas just out of reach from the border, he explains, were especially surprising when he witnessed living conditions. Many people lived on the streets or in parks, including children. There was a shortage of jobs, so many Venezuelans were pushed into working informally, such as selling candy on the street or washing cars at traffic lights.
"There were so many Venezuelans living there and very few needs organizations because they're so far from the border, and the conditions I saw there were really appalling," he says, referring to a trip he took to Calí, Colombia. "But some of the people I met were the most impressive advocates to me, because they were doing what they could with so few resources and little attention compared to on the border, where international NGOs had set up their headquarters in Colombia."