News Details
Q&A with Penn Center for Mental Health & Aging Director Zvi Gellis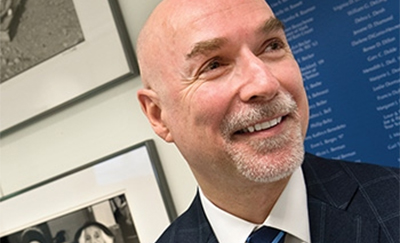 Authored by: Heather A. Davis
Photography by: Peter Tobia
Faculty & Research
12/17/15
Currently in the United States, there are approximately 45 million people who are 65 years of age and older. By 2030, that number is expected to jump to nearly 75 million people.
But people aren't just growing older in ever-increasing numbers—they're also living longer. Today, there are about 54,000 people who are 100-plus years of age. In 2040, there will be approximately 600,000 people who are centenarians.
What's crucial to Zvi Gellis, PhD, a professor in Penn's School of Social Policy & Practice, is that people age well—that they have fulfilling, enriched lives after the age of 65 and continue to engage in the world after retirement.
Gellis is an expert in gerontology and geriatrics, and has long studied anxiety and depression in older populations. He is the director of the Penn Center for Mental Health & Aging, as well as the director of the Ann Nolan Reese Penn Aging Certificate, where students can specialize in geriatric social work.
Read the full interview here.