News Details
PSCSW Awards for Clinical Excellence Recognizes PhD Student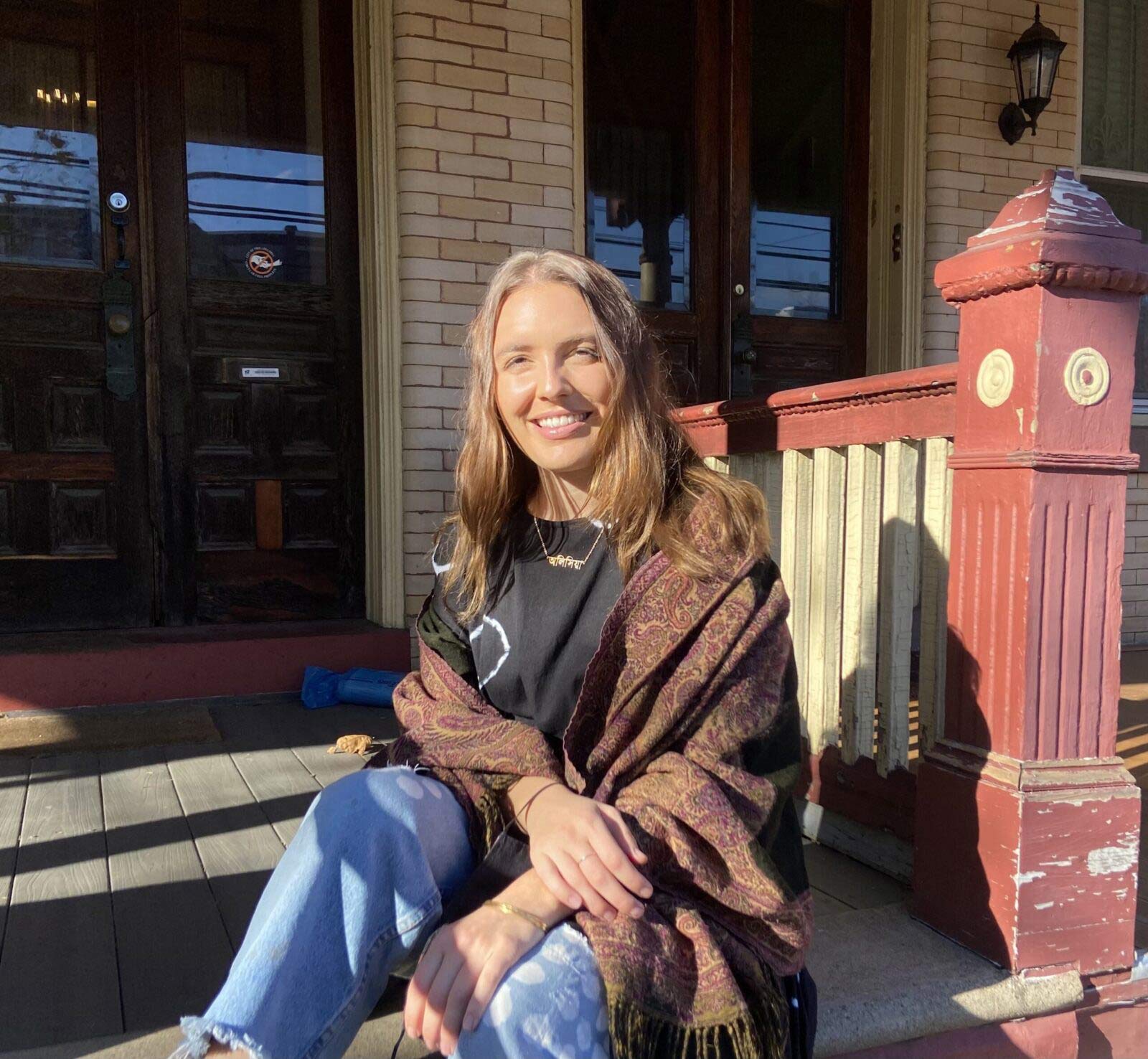 Authored by: Jessica Bautista
Photography by: Provided
Student Life, Alumni
01/19/21
Alicia Chatterjee, PhD candidate and MSW graduate at Penn's School of Social Policy & Practice (SP2), recently won a Pennsylvania Society of Clinical Social Work (PSCSW) award.
The PSCSW Awards for Clinical Excellence were established by the Clinical Society to acknowledge the outstanding clinical work of students. The Awards are presented annually to students who submit a case study paper for review by distinguished judges chosen from the membership of the Clinical Society. The Awards program is open to all graduating Masters of Social Work students in Pennsylvania.
Chatterjee's paper, entitled, "College Counseling Social Work: A Case Study in Social Justice and Person-In-Environment Practice," overwhelmingly impressed the judges and ultimately earned her the prestigious award. The winners of the award receive a cash prize, as well as a one-year membership to the Clinical Society.
"I speak for all the judges when I say that Alicia's paper demonstrated great insight, a firm foundation in social work ethics and education, and solid clinical judgment," said Merin Wexler, coordinator of the PSCSW Awards for Clinical Excellence.
Chatterjee says she was initially encouraged to submit a paper to the PSCSW by both her field instructor and field placement supervisors at Penn CAPS.
"This kind of support from community and mentors is always so critical! My paper was based in a core component of social work theory: person-in-environment practice. Social work maintains a commitment to such theories, while, at the same time, sometimes participating in clinical practices that understand clients through pathologizing frameworks," Chatterjee said.
"To critically reckon with a person-in-environment framework is to understand that any person you are working with is not presenting to you as an island unto themselves, but as a person interconnected with their environment, including the political landscapes of justice and injustice that make up that environment. The clinical social work field participates, for example, in diagnostic thinking (which, at its core, locates a particular presentation within an individual) and in person-in-environment thinking. These contradictions and tensions motivate some of the work of this paper and my efforts to practice thinking that is both clinical and rooted in social justice and critical person-in-environment analysis."
Chatterjee originally came to SP2 to pursue her MSW/PhD in 2018. Prior to joining SP2, Chatterjee worked in community mental health and co-founded an arts, activism, and education project for people affected by sexual and intimate violence, with a focus on supporting survivors of color.
"Alicia kept the concept of intersectionality and social justice at the forefront of her contributions in class and in her field work experience," said SP2 instructor Kate Ledwith, DSW, LCSW, who was Chatterjee's practice instructor during the time in which she penned the paper. "This is the foundation of strong clinical practice in social work. I'm thrilled she was recognized by PSCSW for her work."
Chatterjee's areas of work include trauma-informed care, feminist and anti-racist practice, and embodiement-based healing modalities. Her research interests explore similar areas, including thinking about politicized healing work in queer communities and communities of color who have been impacted by intimate violence
Among many things, Chatterjee says she derives much inspiration from her communities, practices that work toward justice, collaboration, the natural world, and healing efforts that engage critical, anti-racist, and decolonizing practices.
"Moving forward, I hope that my work supports in envisioning practices that are more just, loving, and holding of complexity in clinical social work practice, research, and education," Chatterjee said.
People
Alicia Chatterjee, MSEd, MSW

Student, PhD in Social Welfare

Contact

Email

Kate Ledwith, DSW, LCSW

Full-time Lecturer, MSW Program

Contact

Email