News Details
Promoting Youth Achievement Through Staff Development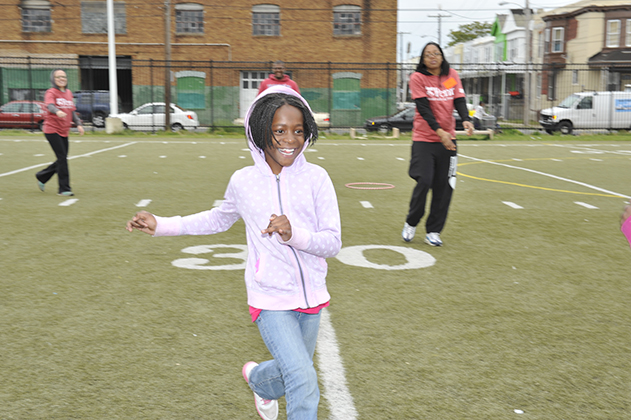 Authored by: Lisa Dugan
Photography by: Candace diCarlo
Faculty & Research
10/01/12
The Out-of-School Time Resource Center (OSTRC) promotes youth achievement through staff support and professional development. With a focus on identifying and coordinating  resources, conducting research and evaluation and recommending changes  in policy and practice, the Center aims to improve outcomes for children and youth who participate in out-of-school time programs.
Recently OSTRC has broadened its focus to include OST programs that utilize sports as a catalyst for youth development. The Philadelphia Youth Sports Collaborative (PYSC) aims to support youth sports organizations through networking, joint programming and advocacy. Comprised of a diverse group of organizations that collectively offer a range of sports programs including cycling, golf, ice hockey, lacrosse, martial arts, riding, running, soccer, squash, swimming and tennis, the collaborative facilitates information sharing and provides access to best practice research through a resource library and web site.
PYSC also hosts bi-monthly seminars targeting staff who combine sports programming with out-of-school time and youth development activities. Each session includes a panel presentation, group discussion, and ample networking opportunities. Seminars address subjects such as "Modeling Fitness and Nutrition," "Involving Families," and "Managing Youth Competition." Coming together to share ideas, explore synergies and economies of scale, combine resources and leverage support enables member organizations to enhance their programming and better serve children and youth.