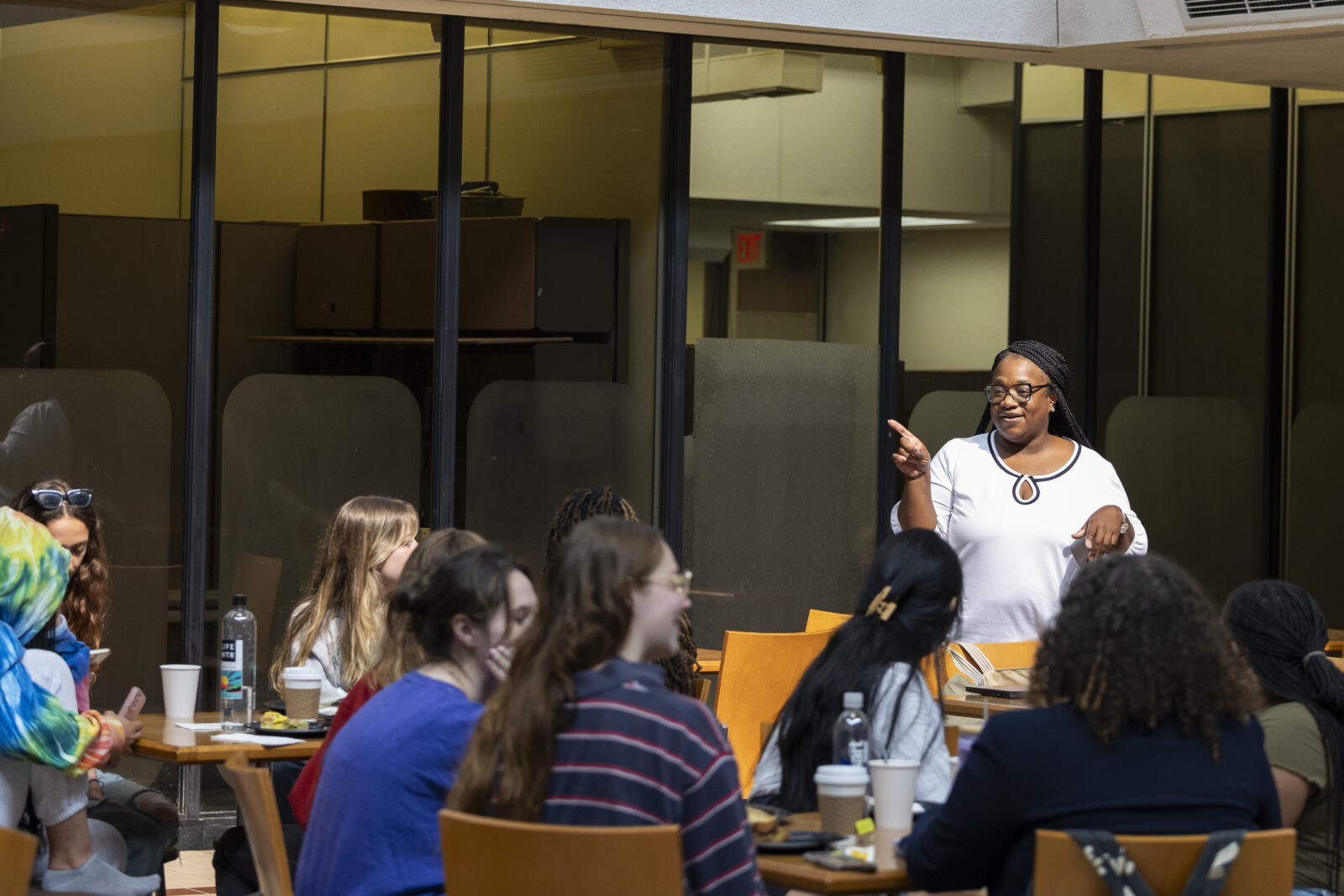 SOCIAL Work
Social workers committed to impact and the pursuit of justice.
The current context of the world makes it clear that the need to pursue social change and social justice has never been greater—and effective social change requires exceptionally well-trained social workers. The University of Pennsylvania School of Social Policy & Practice (SP2) offers both a Master of Social Work with full-time, part-time, and Advanced Standing options and a Doctorate in Clinical Social Work.
Request Info
Learn more about the social work programs and the SP2 experience.
Apply Now
Ready to experience SP2? Learn more about the application process.
Visit SP2
Join us for an upcoming in-person or virtual event.
Master of Social Work
Fully accredited by the Council on Social Work Education, the Master of Social Work (MSW) Program empowers you to become the type of committed and compassionate social work leader that today's complex world needs more than ever. Learn more about our renowned faculty, curriculum, diverse field placements, and commitment to social justice and meaningful change.
Doctorate in Clinical Social Work
The Doctorate in Clinical Social Work (DSW) Program allows ambitious, MSW-prepared social workers to advance their education in just three years—without putting their careers on hold. Become a clinical expert, inspired educator, and real-world scholar through a convenient blend of online evening classes and on-campus immersion experiences.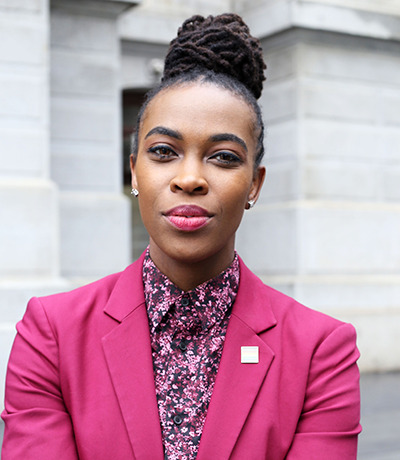 FEATURED ALUMNI
Amber Hikes, MSW'08
"This world, this country, needs SP2 graduates more than ever. I have not had a traditional career — I've been an organizer, an educator, a nonprofit leader, an executive director, and a policymaker, but I've always been an advocate and I've always been a proud social worker. And at every turn, I've hired social workers, policymakers, and nonprofit leaders to help me lead this work."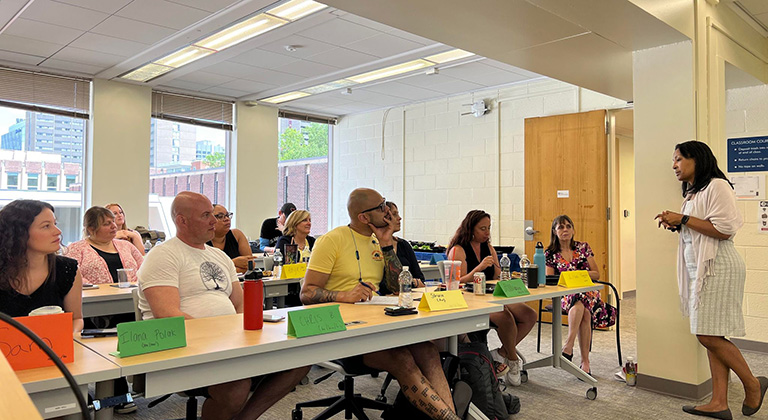 "Each of us – students, faculty, staff, alumni, donors, and others – is truly committed to advancing the pursuit of social innovation, justice, policy, and practice, and fostering a better future for all."

–Sara S. Bachman, PhD, Dean
Ready to join the SP2 community?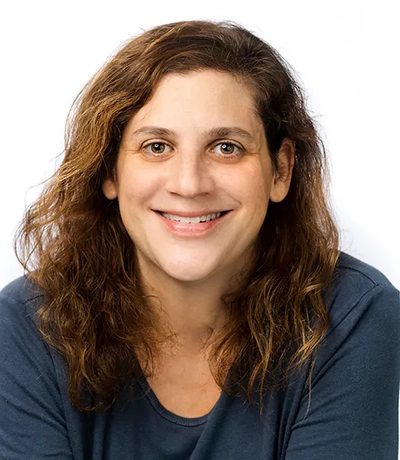 FEATURED ALUMNI
Danna Bodenheimer, DSW'10
"I entered the DSW Program the first year it was offered. The second I got the brochure, I knew it was a fit for me. There was no question that I wanted to sharpen both my clinical skills and my understanding of theory overall, and to feel equipped for leadership in the field. Penn gave me all of that, I was surrounded by mentors and leaders who were diverse in their styles and thought patterns."
News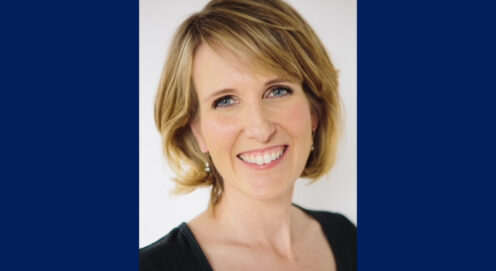 ALUMNI Q&A | Kerry Doyle, DSW '22
SP2 alumna Kerry Doyle, DSW, MSSW, is an associate professor of practicum education at the USC Suzanne Dworak-Peck School of Social Work. She is a licensed independent clinical social worker interested in trauma sensitive mindfulness interventions in the school setting, compassion fatigue among educators, and trauma responsive interventions.
News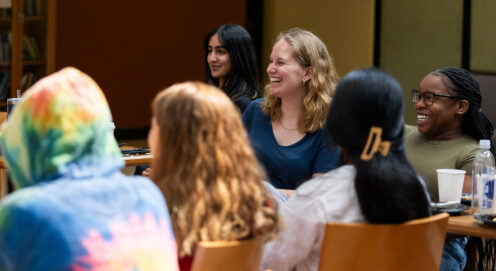 SP2 expands practical experience for MSW students through simulation curriculum
With the support of SP2 Dean Sara S. Bachman, simulations were recently expanded beyond the MSW Program's second-year clinical courses so that they are now also part of the second-year macro practice courses as well as the first-year curriculum. The exercises provide space for students to grow and gain experience outside the parameters of more traditional settings.
News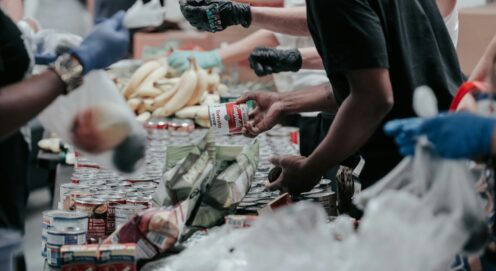 Penn Today features SP2 expertise for Giving Tuesday
Katherina 'Kat' Rosqueta and Iris Leon of the Center for High Impact Philanthropy (CHIP) at Penn's School of Social Policy & Practice (SP2) speak with Penn Today about the history of Giving Tuesday. 
Contact Us
Mai Le, JD, MSW
Administrative Director, MSW Program
215 746 4031
Jeff Johnson-Curry
Administrative Coordinator, DSW Program
215 573 7133