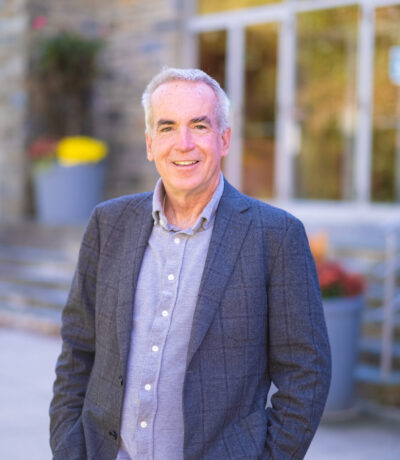 Tom Duffin, PhD, MS, MLSP
Lecturer, MSW Program
Lecturer, MSSP Program
Lecturer, NPL Program
Tom is a social worker (LSW) and most passionate about addressing the problem of mass incarceration. As the Executive Director of the Penn Restorative Entrepreneurship Program (PREP), Tom conducts a class entitled Social Impact Entrepreneurship Meets Mass Incarceration, which provides a group of formerly incarcerated individuals intensive training on how to start a new business.
Tom also teaches courses at SP2 on the History and Philosophy of Social Work, Research Methods, and Economics for Social Policy. In addition, Tom teaches for Villanova University at classes held in SCI Phoenix, a maximum-security men's prison. Tom completed his PhD and Master of Law and Social Policy degrees at Bryn Mawr College where he has taught Social Policy and Social Theory. His dissertation topic was on the social construction of sexual identity, entitled, The Lowdown on the Down Low: Why Some Bisexually Active Men Identify as Straight. He also completed Master's and Bachelor's degrees in Psychology at Villanova University.
Tom recently retired from a long career in financial services industry where he served as First Vice President at Wells Fargo Advisors. He has taught courses in the summer university program at the Copenhagen Business School on Social Impact Finance and Investments. Tom also serves on the advisory council of the Social Justice Initiative at Bryn Mawr College wherein they advocate for community-based alternatives to youth incarceration. Tom and his wife, Janice, are the proud parents of two fine young men, Tommy and Sean.
Contact
Email
About
Pronouns
he/him
Department(s)
Faculty | Lecturers | Part-time Lecturers
Program(s)
MSW | MSSP | NPL