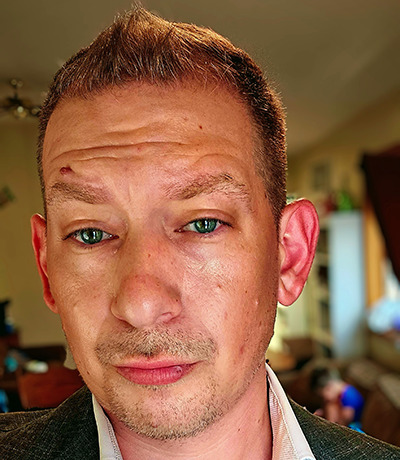 Thomas Noah, PhD
Lecturer, MSSP Program
Dr. Thomas Noah is a philosopher and international expert in moral psychology, ethics, social norm theory, and behavioral decision science. He is a part-time lecturer for the Master of Science in Social Policy's "Democratizing Data" course. He is also adjunct faculty at Widener University for a variety of courses in philosophical ethics. Dr. Noah has previously taught for the Master of Science in Nonprofit Leadership, the Master of Behavioral and Decision Sciences, and the School of Arts and Sciences at the University of Pennsylvania. He has also taught courses at Rutgers University, the University of Delaware, and Texas Tech University.
In addition to academic work, Dr. Noah is an internationally recognized consultant on social norms and social change, and he has provided training and technical assistance on a number of projects for partner governments and NGOs. He served as a facilitator for the Penn-UNICEF Summer Program on Advances in Social Norms and Social Change from 2013-2015. During his tenure as facilitator, Dr. Noah worked with UNICEF officials on various projects, including but not limited to changing laws regarding corporal punishment, developing market-based solutions to water access in failed states, and ending child labor, social exclusion of children with disabilities, and female genital cutting. During the 2015 Penn-UNICEF Summer Program, he delivered the lecture on the relation between social norms and the law. In 2015, Dr. Noah conducted social norms training workshops in Zimbabwe and Vietnam on the topic of violence against children as part of UNICEF Office of Research – Innocenti's Multi-Country Study on the Drivers of Violence, and he was instrumental in developing field manuals based on the social norms training. In 2016, Dr. Noah provided training to UNICEF and partner organizations in Pakistan on social norm approaches for WASH programming and the sustainable elimination of open defecation, traveled to Kenya to conduct a workshop on social norm measurement for the Bill & Melinda Gates Foundation's Grand Challenge: Putting Women and Girls at the Center of Development, and provided training to the Gates Foundation in Seattle on social norm approaches to the empowerment of women agricultural workers. In 2016, Dr. Noah presented on social norm measurement and theories of social change to the United Nations Population Fund and the European Commission at the Expert Group Meeting on ending gender-biased harmful practices within the context of the 2030 Development Agenda. He worked with Chatham House in 2016 and 2018 to deliver trainings in Abuja, Nigeria on anti-corruption and electoral transparency. Dr. Noah provided training for UNICEF in Sierra Leone on a variety of target behaviors in 2017, and he worked with the Northeast Delta Human Services Authority in Monroe, Louisiana in 2019 on incorporating behavioral economic insights into their work on mental disorders, developmental disabilities, and addiction disorders.
Dr. Noah received his PhD from the University of Pennsylvania. He also holds a Graduate Certificate in Social, Cognitive and Affective Neuroscience and a Teaching Certificate from the Center for Teaching and Learning from the University of Pennsylvania. He was selected as a scholar for the National Endowment of the Humanities's Summer Institute on Moral Psychology and Moral Education. He holds a Graduate Certificate in Ethics from Texas Tech University. Dr. Noah has a BA in Ethical, Social & Political Philosophy from the University of Massachusetts Boston and an AA from Cowley County Community College (KS). His students have received numerous awards and distinctions, including selection for elite graduate programs and winners at the Penn Grad Talks. Dr. Noah also oversaw a MA thesis that helped serve as the foundation for the US military's national recruitment strategy.
Dr. Noah lives locally with his wife and young children. He enjoys nature, music, and learning more about the art of being good.
Contact
Email
About
Pronouns
he/him/they/them
Department(s)
Faculty | Lecturers | Part-time Lecturers
Program(s)
MSSP