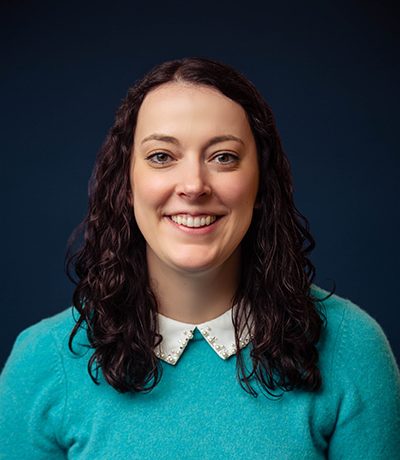 Sue Perls, MS
Coordinator, On-Campus MS in Nonprofit Leadership Program
Sue is the On-Campus Nonprofit Leadership Program Coordinator. She supports a variety of initiatives for current and prospective students, faculty, staff, and community partners. Aside from working at Penn, Sue serves as a Student Success Coordinator at Rowan University where she assists students with navigating critical situations impacting their academic and personal experience, including housing and food insecurity, mental health challenges, and identity development.
Sue previously worked for Service & Civic Engagement at Rider University. She coordinated community-engaged/service-learning programs, supported the Bonner Community Scholars program, and maintained and developed mutually beneficial partnerships with nonprofits in the Greater Trenton Area. Sue has provided a strategic vision for basic-needs initiatives in higher education and currently serves on the Affordability Task Force at Rowan University. Sue possesses a wealth of student life expertise from her time at Haverford College where she provided oversight and development of large-scale events and residential-based programs.
Sue holds her MS in Higher Education Counseling/Student Affairs from West Chester University and her BA in Health & Exercise Science from Rowan University.
Contact
Phone
office: 215.573.2390
Email
Address
3815 Walnut St
Philadelphia, PA 19104-6214
About
Department(s)
School Administration | Degree Programs | NPL Program
Program(s)
NPL