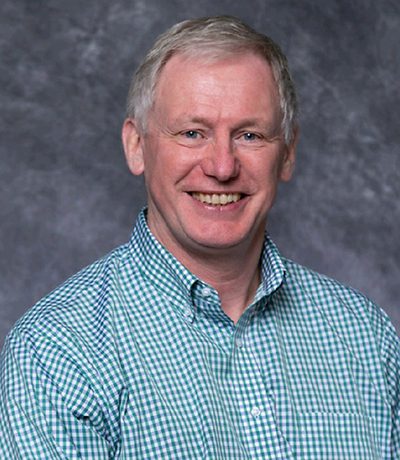 Richard H. Hartwell, EdD
Lecturer, MSSP Program
Dr. Hartwell is the Chief Information Officer & Associate Vice President of Institutional Research and Planning at Neumann University. He also is a Faculty Lecturer for the School of Social Policy and Practice at the University of Pennsylvania. Previously, he was the Associate Vice President of Analytics and Planning at Harford Community College. Appointments include the Chairperson of the Data Governance Committee, Chairperson of the Administrative Systems Advisory Committee, Chairperson of the Technology Advisory Committee, and the Chief Liaison Officer for the Middle States Commission on Higher Education.
He completed his Doctorate in Educational Leadership at Delaware Valley University, where he focused on decision support systems and applied analytics and predictive models. His professional interests include business process improvements, large-scale database development, and analytic data applications. Before enrolling in the Educational Leadership Program at Delaware Valley University, Dr. Hartwell earned a Master of Science in Engineering, Technology Management from The Wharton School and the School of Engineering and Applied Science at the University of Pennsylvania, as well as a Bachelor of Science, Computer Science, from the University of Michigan. He is also a Certified Competitive Intelligence Professional and a Certified Data Privacy Solutions Engineer, and he holds certificates in database management, business intelligence, and project management disciplines.
Before joining Harford Community College, Dr. Hartwell worked as the Director of Enterprise Solutions and Program Management Office at Lehigh Carbon Community College. Before Lehigh Carbon Community College, he was the Chief Technology Architect at Bucks County Community College and taught database and business intelligence systems courses. In addition, he worked at Intel Corporation, where he managed the daily business operations of the Eastern Region for the computer platform and networking infrastructure product lines. Vertical markets included application and internet service providers, financial services, and industrial control. He managed a staff of 15 territory managers and system engineers, including technical pre-sales and engineering support for the wireless, client connectivity, and networking product lines. The team developed new e-business and Internet markets for the data center, computer platforms, server optimization, Secure Socket Layer (SSL) acceleration, caching, multi-site load balancing, and virtual private network product lines. Previous sales and marketing roles supported product definition initiatives and competitive analysis programs.
Contact
Email
About
Department(s)
Faculty | Lecturers | Part-time Lecturers
Program(s)
MSSP