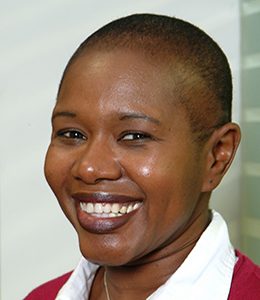 Olatokunbo (Toks) Fashola, PhD
Lecturer, MSSP Program
Olatokunbo (Toks) S. Fashola, PhD is a Research Professor at American University. She has recently served as Principal Investigator for two Career and Technology Education (CTE) grants with DC Public Schools, and currently serves as PI for three STEM Education Research Grants (NSF and IES). Dr. Fashola's research currently revolves around addressing and navigating obstacles preventing students from achieving academic success in STEM, in grades Pre-K through 12 and beyond. Dr. Fashola is currently the Faculty Coordinator for American University's Dual Enrollment program. In this position, she directly oversees students in the DC area, who would not normally have access to higher education. Dr. Fashola also teaches in the Early Childhood Child Development Associate (CDA) program at American University.
Prior to coming to American University, Dr. Fashola has also served as an Adjunct Research Scientist and a Faculty Associate at the Johns Hopkins University. While at the Johns Hopkins University, she has conducted research and published books and article on the effectiveness of comprehensive school reform programs, including programs specifically geared toward middle and high school students. She has written numerous articles on comprehensive school reform, and is co-author of Show Me the Evidence! Proven and Promising Programs for America's Schools. She has also conducted research on effective programs for students in need of additional academic services in grades k-12, and also specifically geared toward middle and high school students. Dr. Fashola was also author of the first ever review of effective extended school day and afterschool programs, and the book "Building Effective Afterschool Programs." She served on the Mott Foundation's 21st Century Community Learning Centers task force on Evaluation while it existed. Dr. Fashola has also served and presented on panels at the National Press Club, and the National Academy for Sciences.
Dr. Fashola has served as Principal Investigator, evaluator, and advisor for several after school programs and program evaluations across the country, and to reputable organizations such as the U.S. Department of Education's IES and the National Academy of Science's Committee on Research in Education. Her report titled "Effective Dropout Prevention and College Attendance Programs for Latino Students at Risk" has also garnered national attention. She has also authored numerous articles on Schoolwide reform, dropout prevention, and literacy.
Dr. Fashola has also taught Culturally Responsive evaluation courses for the Center for Culturally Responsive Evaluation and Assessment (CREA), and the American Evaluation Assessment.
Contact
Email
About
Department(s)
Faculty | Part-time Lecturers
Program(s)
MSSP