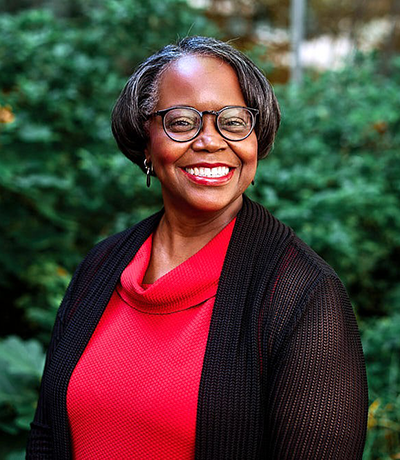 Nadina Deigh, MA
Lecturer, NPL Program
Nadina is an enthusiastic, passionate, and innovative development, alumni engagement, and communications professional, with extensive experience and proven success. She spearheaded SP2's first-ever multimillion campaign – The Campaign for Social Change Leadership – exceeding its $33M goal. In seven years, Nadina and her team raised more dollars than in the School's then 97-year history, and almost quadrupled its endowment (from $3.2M to $12.2 M).
Nadina currently serves as Vice Dean of Institutional Advancement at the School of Nursing, where she also led the completion of its "Innovating for Life and Living" campaign, exceeding the $60M goal by $3M. In addition to leading strategy for Nursing's Development and Alumni Engagement team, Nadina oversees the School's marketing and communications efforts, as well as events planning/execution, and is a member of the Dean's senior leadership advisory group.
One of Nadina's greatest joys is mentoring and encouraging others in their careers. A talented teacher, she is pleased to co-instruct "Fundraising & Philanthropy: The Donor Journey" to graduate students in the Nonprofit Leadership Program.
Nadina earned a Bachelor of Arts from Duke University and a Master of Arts from University of Pennsylvania, with concentrations in communication and urban studies. She previously served as Vice President of the Board and Chair of the Development and Marketing Committee at Lutheran Settlement House and was a Trustee at Hilltop Preparatory School. Nadina is currently on the Board of the Helen Kate Furness Library.
Contact
Email
About
Department(s)
Faculty | Lecturers | Part-time Lecturers
Program(s)
NPL