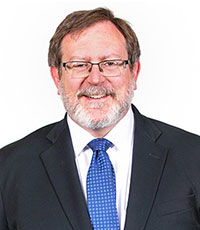 Michael Lehmann, JD, LLM
Lecturer, NPL Program
Mr. Lehmann has practiced primarily in the area of the law of nonprofit organizations since 1987.
He has represented many hundreds of organizations ranging from PTAs, churches, and local sports clubs to some of the country's largest foundations. His practice encompasses incorporation and formation matters (articles of incorporation, application for tax-exempt status, bylaws, conflicts of interest, whistleblower policies, document retention policies, and the like); operational issues (matters of fiduciary duty, taxation of unrelated businesses, employment agreements, executive compensation, lending – including tax-exempt bonds); government relations (audits and controversies involving charities regulators, the Internal Revenue Service and various state tax authorities); and cross-border philanthropy.
He is a regular speaker and writer on nonprofit legal issues.
Contact
Email
About
Department(s)
Faculty | Lecturers | Part-time Lecturers
Program(s)
NPL