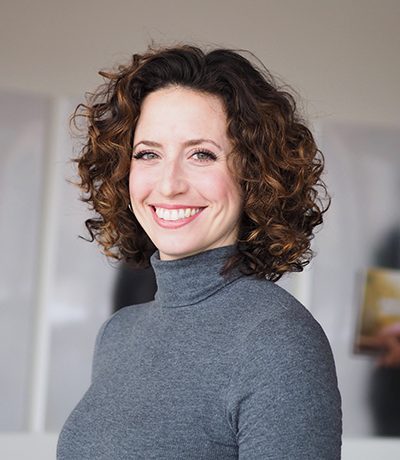 Lexie Walsh, MSW
Lecturer, MSSP Program
Lexie Walsh is the Assistant Director of Research & Evaluation at ImpactED, based at the University of Pennsylvania. She has worked with mission-driven organizations, coalitions, and collective impact initiatives to build and implement evaluations that support learning, growth, and communication. Lexie's evaluation practice is rooted in her experience in direct social work practice, curriculum development, and small- and large-group facilitation, and centers on evaluation as a tool to disrupt inequitable systems, build connection, and facilitate accountability.
Lexie has extensive experience in program and systems-level evaluation, evaluation capacity-building, project management, and effective dissemination and reporting. Prior to joining the ImpactED team, Lexie served in a leadership role at the Brown School Evaluation Center at Washington University in St. Louis, where she led the evaluation of several multi-state public health initiatives, as well as complex organizational and program-level evaluation partnerships local to St. Louis. She also served as co-lead of the evaluation of the Brown School's 10-year strategic plan. Lexie leads training and educational opportunities on evaluation planning, implementation, and qualitative data collection.
Lexie holds a bachelors in sociology and human development from Pennsylvania State University, and a Masters of Social Work (MSW) with a concentration in social and economic development from Washington University in St. Louis.
Contact
Email
About
Pronouns
she/her
Department(s)
Faculty | Lecturers | Part-time Lecturers
Program(s)
MSSP