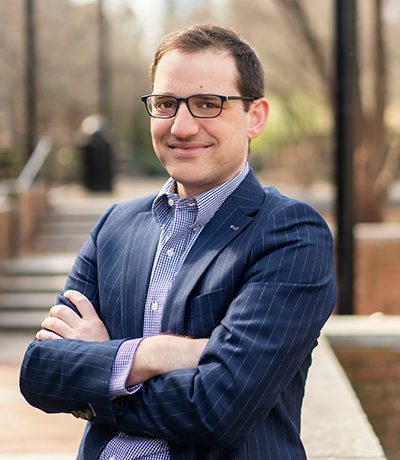 Jim Davy, JD
Lecturer, MSSP Program
Jim Davy is the founder of All Rise Trial & Appellate, where he advises individuals and organizations on trial and appellate strategy across public interest issue areas. In addition to numerous prisoners, pretrial detainees, detained immigrants, and other people caught up in the criminal justice system, Jim has represented organizations like the ACLU, the Giffords Law Center to Prevent Gun Violence, the National Police Accountability Project, the National Women's Law Center, Public Justice, Upturn, and the Philadelphia Bail Fund. He regularly litigates high-leverage impact cases in federal courts, and is a member of the National Police Accountability Project.
Among other victories, Jim won the first federal appellate opinion holding that schools can be liable under Title IX for deliberate indifference to sex-based harassment by non-student campus visitors, see Hall v. Millersville, 22 F.4th 397 (3d Cir. 2022); clarified state liability for dry-celling prisoners, see Thomas v. Tice, 948 F.3d 133 (3d Cir. 2020); and expanded due process rights for detained immigrants, see E.D. v. Sharkey, 928 F.3d 299 (3d Cir. 2019). His amicus briefs have also been cited by the Pennsylvania Supreme Court in opinions declining to implement risk assessment algorithms during bail reform; and in rejecting Uber's argument that its drivers are self-employed small business owners, see Lowman v. Unemployment Compensation Board of Review, 235 A.3d 278 (Pa. 2020).
Previously, Jim has been a law fellow at the nation's largest labor union, and a staff attorney at state and national non-profit civil rights organizations. He clerked for the Hon. L. Felipe Restrepo of the U.S. Court of Appeals for the Third Circuit, and graduated cum laude from Georgetown University Law Center.
Contact
Email
About
Pronouns
he/him
Department(s)
Faculty | Lecturers | Part-time Lecturers
Program(s)
MSSP