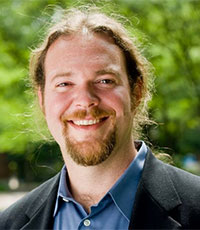 Jeff Klein, MBA
Director, Wharton Leadership Program
Lecturer, The Wharton School
Course Assistant, NPL Program
Jeff is the Executive Director of the Anne and John McNulty Leadership Program at The Wharton School and a Lecturer at Wharton and the School of Social Policy and Practice at the University of Pennsylvania.
As Executive Director, Jeff leads the team that designs and delivers Wharton's portfolio of curricular and co-curricular leadership development initiatives for undergraduate, MBA, and executive audiences. He also directs the School's efforts to create the Penn Wharton Global Leadership Institute. He is the co-host of Leadership in Action on Sirius/XM Business Radio powered by The Wharton School (Channel 111), and chairs the Steering Committee for the Penn Wharton Lipman Family Prize, an annual award of $250,000 celebrating and supporting leadership and impact in social sector organizations.
Jeff is also the Executive Director of the Advanced Management Program, Wharton's flagship 5-week program for senior executives. Jeff's work with managers and executives, in partnership with the Aresty Institute for Executive Education, also includes Creating and Leading High Performing Teams and The Leadership Edge: Strategies for the Emerging Leader. He has worked with a variety of corporate, nonprofit, and governmental clients, including Alcoa, the Aspen Institute, AXA, Breakthrough, the City of Philadelphia, Deloitte, the Fire Department of New York (FDNY), FINRA, Google, iDE, Komaza, Merrill Lynch, the Mt. Rainier Institute, the National Outdoor Leadership School, Novartis, Novo Nordisk, the Opportunity Finance Network, the Philadelphia Eagles, Toyota, the United Nations, Vanguard, Vertical, and the World Economic Forum.
Jeff is an honors graduate from Penn State University (BA, BS) and the Wharton School (MBA), and is currently an advanced doctoral student at Penn's Graduate School of Education. Prior to his career as an educator, he spent 10 years in corporate finance with AT&T and its cable unit, AT&T Broadband, as the Executive Director of Financial Planning and Analysis and the CFO of the cable telephony product line. Jeff serves on the board of Summer Search Philadelphia and as a strategic advisor to the Global Partnerships Forum.
Contact
Email
About
Department(s)
Faculty | Lecturers | Part-time Lecturers
Program(s)
NPL