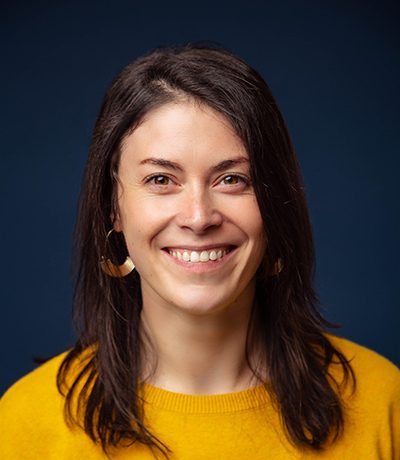 Elizabeth DeYoung, PhD
Research Scientist, Center for Guaranteed Income Research
Dr. Elizabeth DeYoung is a Research Scientist at the University of Pennsylvania's Center for Guaranteed Income Research, where she uses qualitative and mixed-methods to evaluate the effects of guaranteed income (GI) pilots in cities across the US. This includes exploring the impact of GI on paid and unpaid caregivers and the intersection between GI and economic security. A trained ethnographer, her research draws upon place-based, community-level insights in order to inform policy and narrative change.
Prior to her appointment at the Center, Dr. DeYoung was awarded a Mellon/ACLS Public Fellowship, a national postdoctoral program for PhDs working in the applied research sphere. As a Public Fellow at Reinvestment Fund in Philadelphia, her research initiatives straddled multiple social policy domains, including housing security, eviction prevention and the impact of libraries and museums on community wellbeing.
Dr. DeYoung earned a PhD at the Institute of Irish Studies, University of Liverpool, where her doctoral work examined politics, planning and peacebuilding in post-conflict Northern Ireland. There, she engaged with community-based organizations around dismantling segregation and facilitating equitable neighborhood redevelopment. Dr. DeYoung also received an MA in Irish Studies from Queen University Belfast and a BA magna cum laude in International Affairs and Modern Languages from Northeastern University. She has published several policy briefs and peer-reviewed articles, and her first monograph is forthcoming in 2023 from Liverpool University Press.
Contact
Email
Address
3701 Locust Walk, Caster Building
Philadelphia, PA 19104-6214
About
Pronouns
she/her
Department(s)
Faculty | Lecturers | Part-time Lecturers | Research Centers & Special Projects | Center for Guaranteed Income Research
Program(s)
MSSP