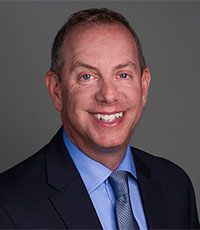 David Rhode, MBA
Lecturer, NPL Program
David studied undergraduate business and graduated Magma Cum Laude from Georgetown University. He furthered his education studying International Marketing at Brasenose College in Oxford and non-profit fundraising at the University of Pennsylvania. He graduated with Honors with an MBA from The Wharton School.
David is an adjunct faculty member at the University of Pennsylvania instructing graduate students in Non Profit Branding. He is married with 3 children and is an avid Philadelphia sports fan. He and his family now live in New York City where he recently completed his first New York City Marathon.
David's professional career began with blue chip Consumer Packaged Goods marketing experience with Procter & Gamble and H.J. Heinz. He then moved into a more entrepreneurial track running a multi-location automotive repair business in Philadelphia for 12 years. In 2005, David founded Pitch In For Baseball and Softball (PIFBS). Pitch In For Baseball & Softball gives the gift of play and contributes to positive youth development by providing equipment to kids here in the US and around the world. After leaving PIFBS late in 2019, David is providing consulting services to both for profit and non-for-profit companies seeking to scale their operations as well as navigate the challenges currently being faced due to the virus and related economic impact.
Contact
Email
About
Department(s)
Faculty | Lecturers | Part-time Lecturers
Program(s)
NPL