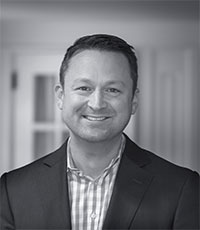 Christian Talbot, MA
Lecturer, NPL Program
Christian Talbot, MA, is the founder of Basecamp, a strategy and design consultancy serving non-profits. He serves on the Board of Trustees at Regis High School (NY) and Fordham Preparatory School (NY).
Previously he was the Head of School at Malvern Prep (PA) and an administrator and teacher at Regis (NY), REACH (NY), Chaminade (NY), and Banneker (DC).
He has shared his experiences in change strategy, strategic planning and design, and social entrepreneurship at national and regional conferences such as NAIS, CASE-NAIS, ADVIS, and others. He leads Basecamp consulting projects and Expeditions, and authors the Basecamp blog, Ed:Future. He is also a past mentor in UPenn's Educational Entrepreneurship Program.
Contact
Email
About
Department(s)
Faculty | Lecturers | Part-time Lecturers
Program(s)
NPL