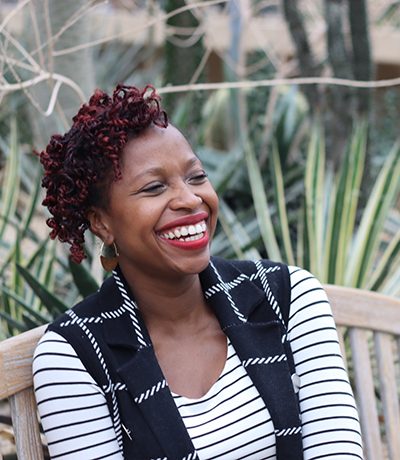 Brittney Autry Cole, MS, MSW, LCSW
Student, Doctorate in Clinical Social Work
Practice & Research Interests
Sexual violence in African American Women
Sexual trauma in African American Women
Holistic healing practices in addressing trauma in African American Women
Brittney Autry, MS, MSW, LCSW is a champion for creating access to equitable, culturally responsive and trauma-informed mental wellness opportunities for people of color. As the Clinical Director at the Bobby E. Wright Comprehensive Behavioral Healthcare Center, Brittney works tirelessly to ensure those suffering from substance use disorders and mental health challenges get the adequate care they need to heal and thrive. Prior to her current role, Brittney served as a Trauma Intervention Specialist at Healing Hurt People-Chicago, a hospital based, violence intervention program that operates out of Stroger Hospital and the University of Chicago Medicine. In her role, Brittney utilized culturally responsive and trauma-informed practices to support youth adversely affected by community violence. Brittney promoted trauma recovery in an effort to prevent clients' re-injury and mortality, reduce retaliation, and lessen involvement in the criminal justice system.
In 2019, Brittney launched the Cent(her)ed Collective. The Cent(her)ed Collective is a mental wellness social enterprise designed to empower Black women and girls to engage in transformative healing practices and gain mastery over their healing processes. Cent(her)ed Collective accomplishes this feat by creating rich cultural experiences for women to learn and grow through retreats, empowerment circles, a supportive online community and socially conscious merchandise to close the mental health gap for the black women and girls.
Currently, Brittney is pursuing her doctoral degree in Social Work at the University of Pennsylvania to further her education and better advocate on behalf of those most vulnerable. Her dissertation project focuses on addressing sexual violence in Black women utilizing intersectional treatment practices.
Brittney also serves as an Associate Board Member for Chicago Scholars, the Board of Lion's Pride, the Interprofessional Women's Council and is a member of the Howard University Alumni Association. In her not so spare time, Brittney enjoys traveling, working out, reading and spending time with her friends and family!
Contact
Email
About
Pronouns
she/her/hers
Cohort
2020-2021
Advisor
Dr. Abigail Ross
Department(s)
Current DSW Students