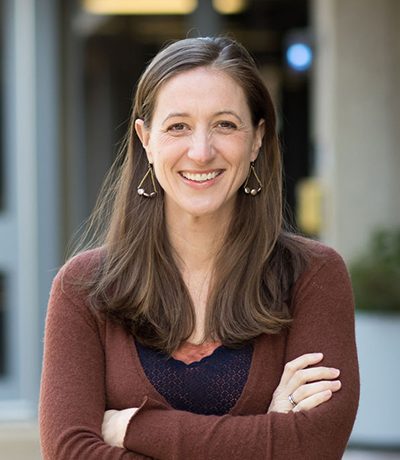 Amy Hawn Nelson, PhD
Research Faculty
Director of Training and Technical Assistance, Actionable Intelligence for Social Policy
Amy Hawn Nelson is Research Faculty and the Director of Training and Technical Assistance for Actionable Intelligence for Social Policy (AISP), an initiative of the University of Pennsylvania that helps state and local governments collaborate and responsibly use data to improve lives.
Her primary role is to support field building for integrated data systems, which includes working with sites across the US to develop shared, purpose-driven data infrastructure that centers strong data governance. She has provided in-depth Technical Assistance in support of cross-sector data integration to 30+ sites across the US, including the development of 100+ data sharing agreements, and serving as an investigator on 25+ studies using integrated data to evaluate program and policy outcomes.
Prior to joining AISP in 2017, Dr. Hawn Nelson was the Director of Social Research for the UNC Charlotte Urban Institute and Director of the Institute for Social Capital [now the Charlotte Regional Data Trust]. She is the lead author of Finding a Way Forward: How to create a strong legal framework for data integration (2022), A Toolkit for Centering Racial Equity Throughout Data Integration (2020), AISP's Introduction to Data Sharing & Integration (2020), and co-editor of Yesterday, Today, and Tomorrow: School Desegregation and Resegregation in Charlotte (Feb. 2015, Harvard Education Press). Prior to entering the world of IDS' in 2012, Hawn Nelson served as a teacher and school leader for 11 years. She is a community engaged researcher and has presented and written extensively on data integration and intersectional topics related to educational equity.
Dr. Hawn Nelson has a PhD in Curriculum and Instruction, Urban Education from UNC Charlotte; a Masters in School Administration from UNC Charlotte; a Masters in Teaching from Johns Hopkins University; a BA in Women's and Gender Studies and Africana Studies and a BA in Sociology from NC State University, and a Certificate of Law from The University of Pennsylvania.