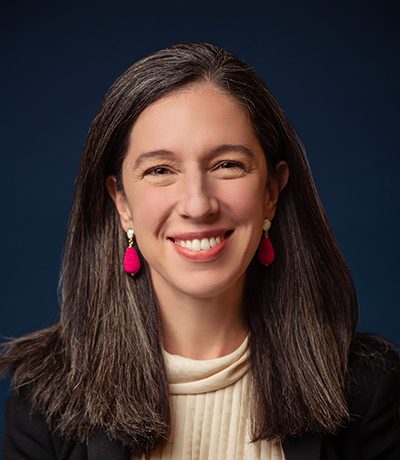 Allison Thompson, MSS, PhD
Executive Director, Center for Guaranteed Income Research
Graduate, PhD in Social Welfare
Dr. Allison Thompson is the Executive Director of Penn's Center for Guaranteed Income Research (CGIR), which is an applied research center specializing in cash-transfer research, evaluation, pilot design, and narrative change. Dr. Thompson has nearly 20 years of experience in applied research, program evaluation, and leadership in operations and management. Prior to her leadership at the CGIR, Dr. Thompson was appointed as the Senior Research Officer for Philadelphia's Office of Children and Families, where she created and led a research team designed to produce actionable data to guide government leaders in decision-making and policy development with a focus on promoting racial equity, mitigating disparities, and utilizing a public health approach to supporting families and communities. She has experience working with city, state, and county level policymakers, securing and managing multi-million dollar grants, budgets, and contracts, and her work has been featured as a model for best practice by major foundations and federal agencies, such as Casey Family Programs and the Department of Health and Human Services' Children's Bureau. Dr. Thompson earned her PhD in Social Welfare from Penn's School of Social Policy & Practice (SP2) in 2017 and her Master of Social Service from Bryn Mawr College in 2008. She teaches policy, research, and strategic planning courses for the MSW program at SP2.
Cohort: 2013-2014
Advisor: Dr. Johanna K.P. Greeson
Dissertation: Natural and Formal Mentors Among Youth in Foster Care: How Do Mentor Type and Relationship Dynamics Explain Variance in the Quality of the Mentoring Relationship?
Contact
Email
Address
3718 Locust Walk, McNeil Building
Philadelphia, PA 19104-6214
About
Pronouns
she/her/hers
Department(s)
Research Centers & Special Projects | Recent PhD Graduates | Center for Guaranteed Income Research