News Details
Penn's 'Social Justice School' Launches New Learning Division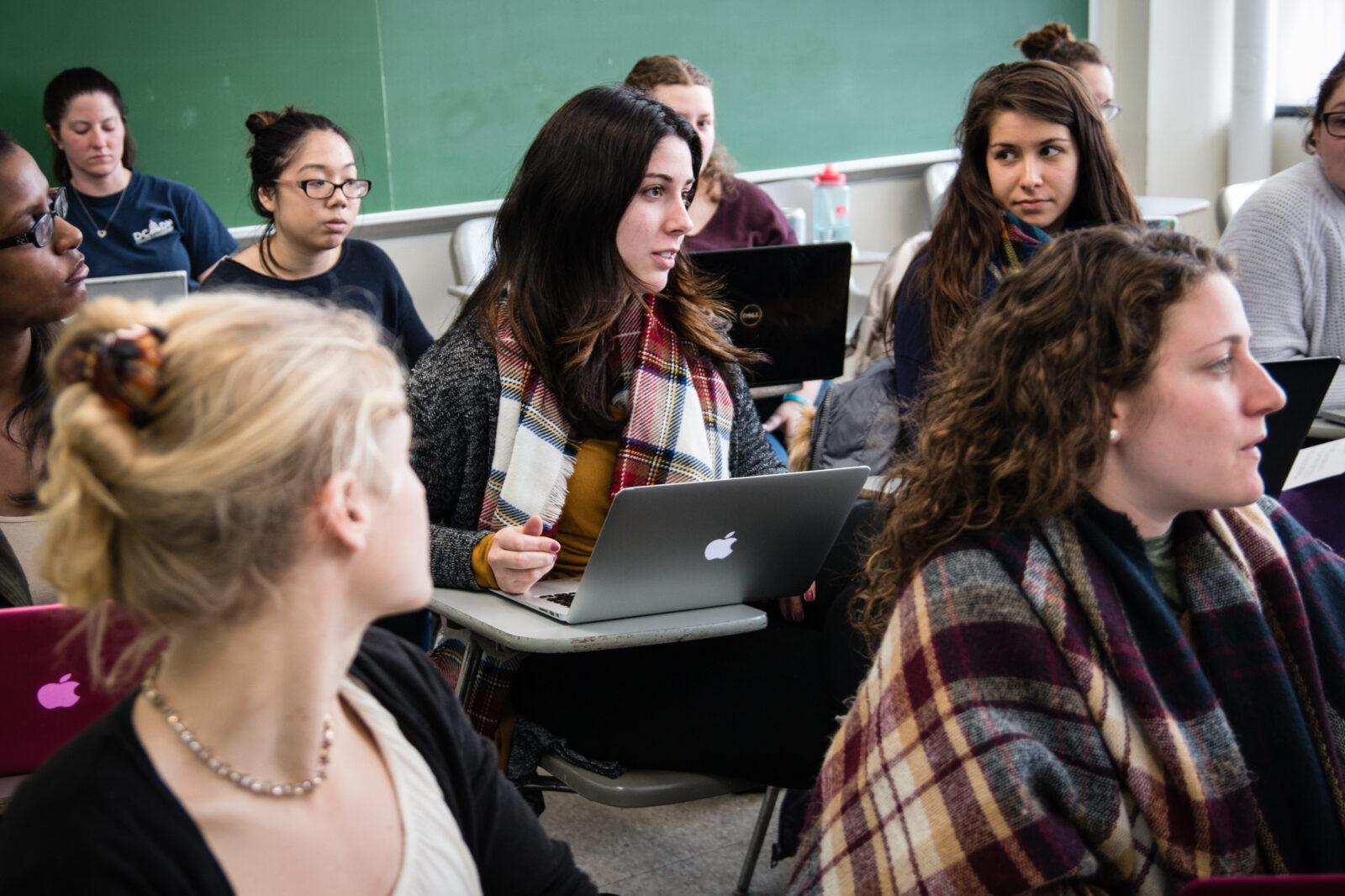 Authored by: Jessica Bautista
Photography by: Kate Zambon
Faculty & Research, Student Life
07/23/18
Knowledge doesn't have a zip code, so why should our classrooms?
In an effort to provide the most accessible, yet unparalleled professional and continuing education opportunities, the University of Pennsylvania's School of Social Policy & Practice (SP2) has officially launched OpenSP2.
OpenSP2 gives individuals and organizations access to some of SP2's most brilliant minds and research in social work, policy, and nonprofit leadership, either on-campus or wherever they are. Current course topics being piloted focus on child welfare, animal assisted social work, kinship care, and more.
Introduced this summer, OpenSP2 is a new academic program designed to complement the School's existing masters and doctoral programs. This new learning division encourages learners from around the world to choose Penn and OpenSP2 for ongoing training and professional instruction.
Now accepting applications, OpenSP2 includes non-credit and certificate programs offered on Penn's campus and fully online.
This includes an Advanced Certificate in Oncology Social Work – the first of its kind in the world – which welcomes its first cohort in September 2018. Online programming includes a massive open online course led by Richard Gelles, PhD, an internationally recognized expert in child welfare and domestic violence.
Beginning in January 2019, an Executive Program in Social Impact Strategy: Ending Violence & Abuse in Relationships is designed to enhance the leadership skills of people committed to preventing and reducing violence and abuse in relationships will accept its first cohort. The eight-month hybrid offering is made possible through a unique a collaboration between the Ortner Center on Violence & Abuse in Relationships and the Center for Social Impact Strategy (CSIS).
OpenSP2 is designed for immediate application and features course flexibility that allows professionals to continue working while engaging with the fields' leading scholars.
Instructional consulting and academic oversight for OpenSP2 is provided by renowned SP2 faculty experts and practitioners, including Allison Werner-Lin, PhD, AM, EdM, LCSW; Ram Cnaan MSW, PhD; Ezekiel Dixon-Roman, PhD; Peter Frumkin, PhD; and Chao Guo, PhD.
Programs are offered in multiple formats in areas designed to enable individuals to advance their career and connect to new knowledge. In addition to professional learning courses, OpenSP2 will produce media, digital publications, and events focusing on the research of the SP2 faculty.
New programs will be added throughout the year and most allow for immediate enrollment. Learn more about OpenSP2 at https://sp2.upenn.edu//academics/opensp2.