News Details
Penn Futures Project Partnership Site, Local School Recognized for Strong Growth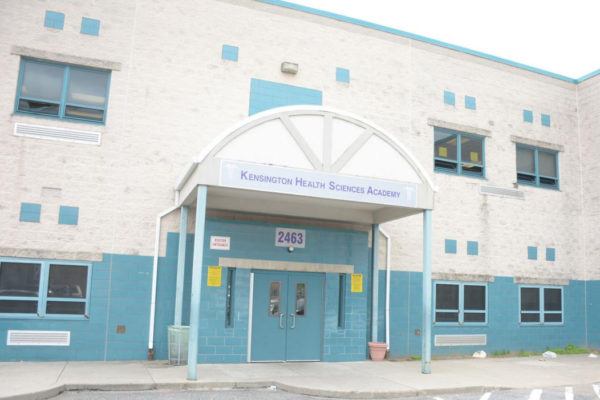 Authored by: Jessica Bautista
Photography by: Image from The Penn Futures Project
Faculty & Research, Student Life
02/06/19
Kensington Health Sciences Academy (KHSA) was recently recognized by the School District of Philadelphia for having shown three years of strong growth and progress.
The School District progress report scores encompass standardized test scores, attendance, growth, and school climate.
KHSA is a Penn Futures Project (PFP) partnership site where students from the School of Nursing, Graduate School of Education, and School of Social Policy & Practice (SP2) serve as interns, providing classroom support, counseling, coaching, and health education.
PFPis a collaboration among the three Penn Schools designed to address challenges facing marginalized children and their families. Together, PFP participants pioneer integrated approaches to issues like poverty, mental health, healthcare access, and educational equity.
Congratulations to the KHSA PFP faculty leaders for helping to create measurable impact: Catherine McDonald, PhD, RN, FAAN (NUR), Kate Kinney Grossman, MA (GSE) and Anne Weiss, MSW, LSW (SP2).