News Details
New Hybrid Model for Nonprofit Leaders and Social Impact Professionals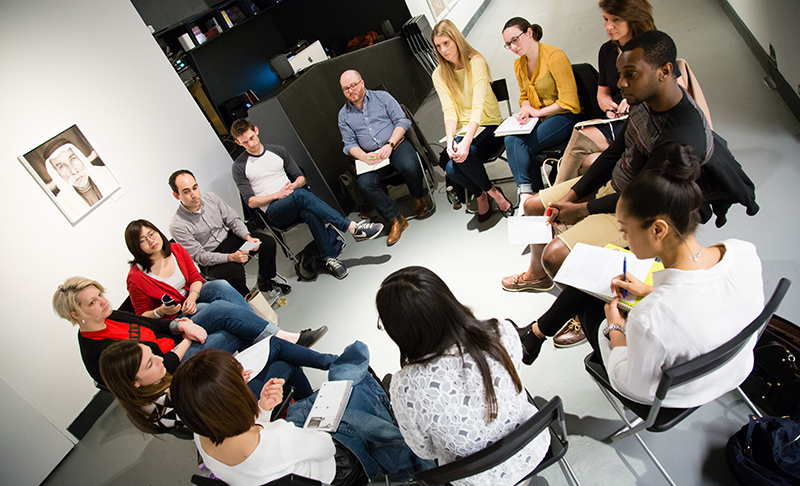 Authored by: Jessica Bautista
Photography by: Kate Zambon
Faculty & Research, Student Life
09/05/17
University of Pennsylvania's School of Social Policy & Practice (SP2) has officially launched a hybrid online version of the School's Nonprofit Leadership (NPL) master's program. Now accepting its first cohort, the NPL's new hybrid model boasts a world-class education and network of social impact leaders that allows for learners and working professionals to simultaneously develop their careers anywhere in the country.
"With this new format, we can allow for greater access, improve program impact, and meet the much needed demand for innovative forms of learning," said NPL Associate Director Adam Roth-Saks. "Our program has always allowed students to build a foundation for their professional and civic journeys as collaborative agents of impact – and now they can do so no matter where they are."
The NPL Hybrid program combines on-campus and online elements in an 11-month masters that enables students to address social impact challenges and the opportunity to acquire expertise from internationally recognized faculty and instructors.
"By making our best faculty and curriculum available in this new format, we think this program will radically increase access and broaden the range of professionals who can complete our master's program," said NPL Director Peter Frumkin. "We look forward to using distance education in partnership with campus learning to build a powerful new learning community committed to making social impact."
The NPL curriculum prepares students and future thought leaders to advance nonprofits and social impact organizations via a series of courses on volunteer management, nonprofit governance and management, social entrepreneurship, finance, as well as ethics, fundraising, branding, evaluation, and more.
"Penn continues to seek innovative approaches to addressing long-term questions related to social impact and inclusion, and this is one more curricular way of answering some of those questions. By enhancing NPL program access, we will cultivate even more bright and passionate individuals across disciplines," said SP2 Dean John L. Jackson, Jr., Penn's first Penn Integrates Knowledge Professor and Richard Perry University Professor. "And it is these individuals who will skillfully take action and transform social enterprises, international NGOs, advocacy organizations, educational systems, social service agencies, art and cultural institutions – and society as a whole – for the better."