News Details
Oncology Social Workers: Navigating Health Care and Supporting Families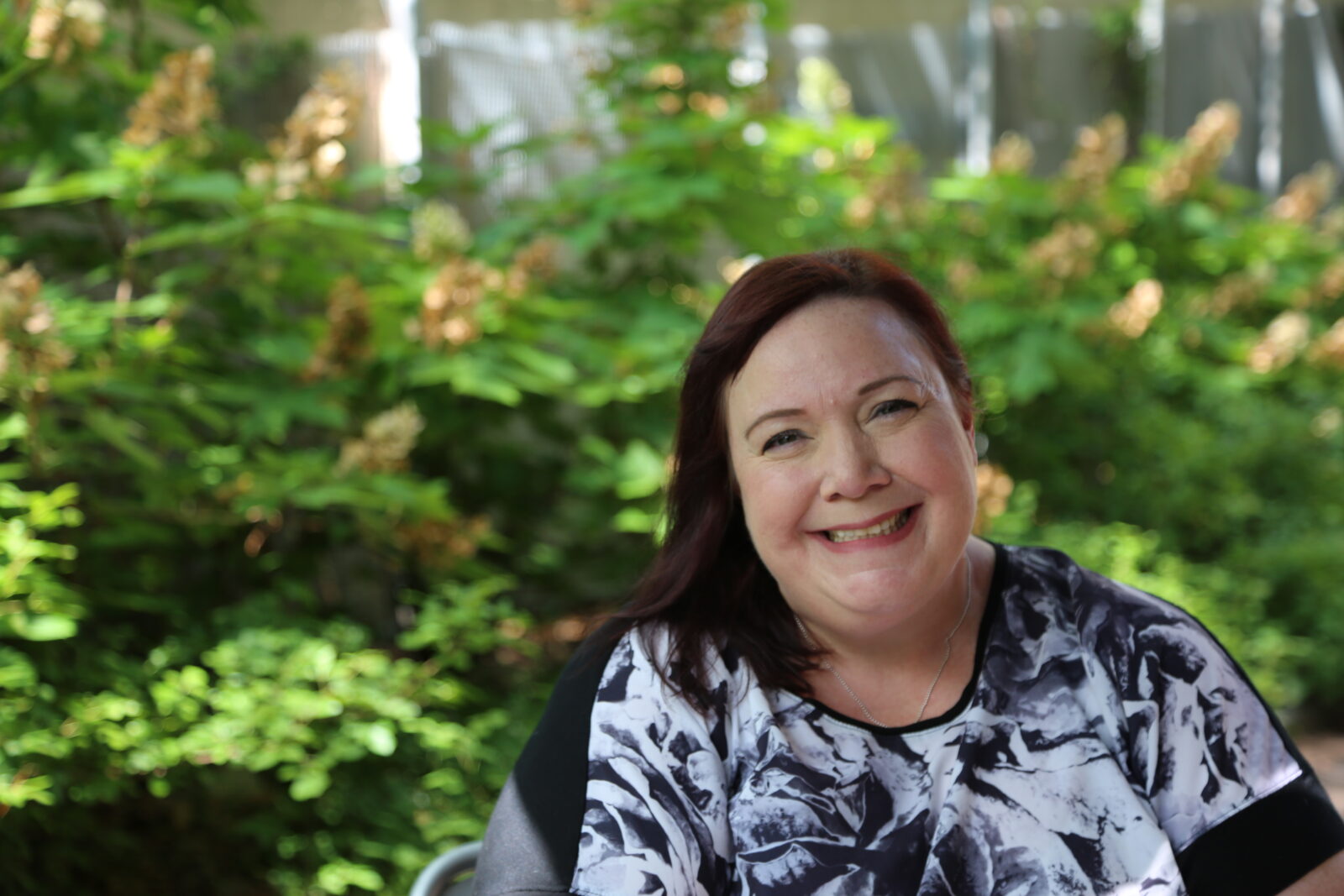 Authored by: Jessica Bautista
Photography by: Jessica Bautista
Faculty & Research, Alumni
07/11/19
When Christina Bach tells people what she does for a living, they usually respond with, "Oh, I could never do that." But for Bach, being an oncology social worker is the only thing she wants to do.
For 18 years, Bach has supported and advocated for individuals impacted by cancer. She helps both patients and their families and caregivers navigate a profoundly challenging time in their lives. When seeking ways to cope with the "new normal" that often follows a diagnosis, Bach is there to discuss decision-making, treatment plans, counseling, interpersonal relationships, and health care costs.
Through education, research, and direct communication, Bach, MSW '96, works in a number of settings to not only help those affected, but to teach other budding oncology social workers how to do the same.
In June, Bach, also a lecturer at Penn's School of Social Policy & Practice (SP2), was inducted into the second cohort of the Association of Oncology Social Work (AOSW) Fellows at the organization's conference in Tuscon, AZ.
The AOSW fellowship recognizes professionals who have made outstanding contributions to the science and practice of psychosocial oncology. Like Bach, many of these individuals envision a society in which oncology social care meets not just the physical needs of people affected by cancer, but the emotional, social, and spiritual needs as well.
"Oncology social work is such a special, humbling field of work. It is quite something to walk this path with cancer patients and their families, to become part of their universe at a time when everything is uncertain, new, scary, and life-changing," Bach said.
Though Bach was only recently elected as a fellow for the organization, she has long been actively advancing AOSW's mission to enhance psychosocial services for people affected by cancer—she previously served on their Board of Directors, co-chaired several of their conferences, and implemented their online learning program.
Her lasting dedication to the organization's goals comes as no surprise, given her keen understanding of oncology social work, as well as those who may rely upon it in their most vulnerable moments.
"I am so honored to be an oncology social worker, to hear the stories of patients about coping with cancer, navigating health care, supporting their families and living with a disease that may end their lives," Bach said. "I work hard to provide patients and families with education, support, and resources while advocating for the needs of cancer patients at local, state, and national levels."
In addition to the Master of Social Work degree she earned at SP2, Bach has a Master of Bioethics degree from the Perelman School of Medicine. Bach is currently the associate director of SP2's Advanced Certificate in Oncology Social Work (ACOSW) program, which will graduate its inaugural group of learners in July 2019.
"We already have one member of our first cohort who has been promoted to a Director at her cancer center," Bach said. "We hope to grow the program for year two and will be shifting to a hybrid model of in-person immersion weekends and online learning."
The program trains learners how to work with diverse patient populations across the life cycle at all stages of the cancer continuum, including anticipating cancer risk, coping with diagnosis, survivorship, recurrence, and bereavement. Learners will acquire advanced knowledge and skills in supervision, teaching, program development and evaluation, and leadership in oncology social work settings.
"It has been wonderful to watch our learners absorb the content and in turn, improve their practice as oncology social workers. We have heard from many of our learners about the skills they have been able to apply to their practice immediately and how helpful this program has been in their professional development."
For more information or to join the next cohort of oncology social work learners at SP2, visit the Advanced Certificate in Oncology Social Work page here.