News Details
NPL Alumni Win Dean's Participation Competition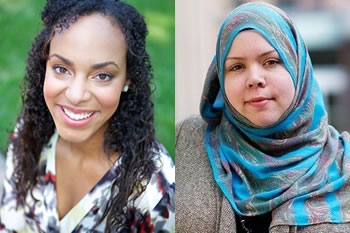 Authored by: Rose Bender
Photography by: Courtesy of Lauren Tuck and Emily Sutcliffe
Congratulations to NPL Alumni, who rose to Dean Gelles' challenge to increase donor participation in 2012!
In Fall 2012, Dean Richard Gelles challenged Masters in Social Policy (MSSP) and Nonprofit Leadership (NPL) alumni populations to see which group could achieve the higher percentage of participation giving to The Campaign for Social Change.
"I am proud of NPL alumni, because we understand the importance of unrestricted funds and 'paying it forward," said Lauran Tuck, Co-Chair of the NPL Alumni Association.
Tuck gave to the SP2 Annual Fund, which benefits students from each of the five degree programs. These unrestricted funds allow flexible support, going primarily to financial aid support.  The Annual Fund also supports building renovations, technology enhancements, and student and faculty recruitment.
Emily Sutcliffe, Co-Chair of the NPL Alumni Association, supports SP2 because it is important to her.  "When I think of SP2, I think of possibility.  I think of all the passionate professors and innovative students who work together to re-envision and reshape the ways we engage in service and address injustice."
Congratulations and thank you to the NPL Alumni who gave!