News Details
New SP2 Initiative Committed to Bringing Research to Life, Activating Bigger Change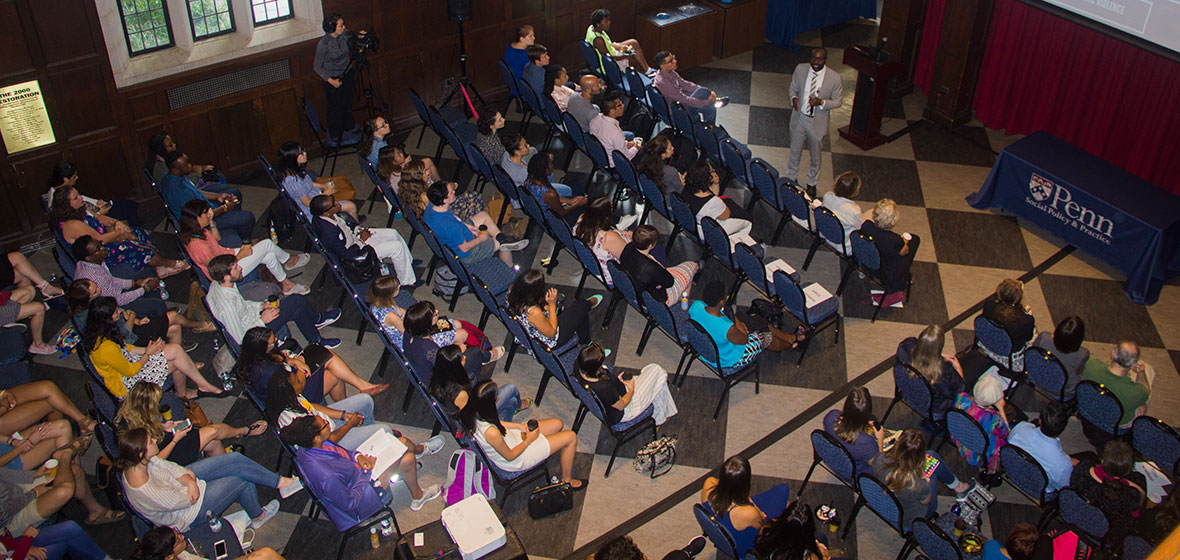 Authored by: Jessica Bautista
Photography by: Laura Baldasarre
Faculty & Research
08/28/17
As Penn's School of Social Policy & Practice (SP2) ushered its next cohort of social impact agents in, SP2 Dean John L. Jackson, Jr., PhD, officially unveiled the "social justice school's" latest, cutting-edge initiative – ActionSP2.
In a concerted effort to harness education to activate social justice across the globe, ActionSP2 will employ residencies with leading practitioners, a weekly podcast, a series of research seminars, a film fellows program, and the SP2 Project – a large-scale film series capturing the stories of people taking actions for social justice.
Through a multimodal approach, ActionSP2 promises to engage its students, faculty, alumni, and other life-long learners by highlighting individuals and organizations that work toward – and epitomize – tangible impact and action.
"Social action isn't one-size-fits-all. Impactful social activity takes different forms depending on context, subject matter, scale of engagement, and ultimate objective," said Dean Jackson, a Richard Perry University Professor and Penn Integrates Knowledge (PIK) Professor. "Action SP2 aims to provide students with tangible examples of how to translate their goals into social interventions that matter."
ActionSP2 is the next significant chapter of the SP2 Penn Top 10 project, a substantial endeavor launched by the School to inform and enlighten the masses on the nation's most pressing social justice and policy issues.
The initiative was introduced at the School's annual convocation ceremony on August 28, which featured nearly 300 of the School's newest matriculants and future social change leaders hailing from 36 states and territories and 11 countries, including Canada, Ethiopia, India, Indonesia, China, Israel, Liberia, Spain, Pakistan, the United Kingdom, and the US. Incoming students from the MSW, MSSP, NPL, PhD, and DSW programs were in attendance. Convocation, which also included renowned faculty and staff, was one of several orientation and campus immersion events hosted by SP2 leading up to the semester's start.
Watch the Facebook live video of the convocation here and learn more about ActionSP2 here.