News Details
New data dashboard finds guaranteed income pilots help Americans afford basic necessities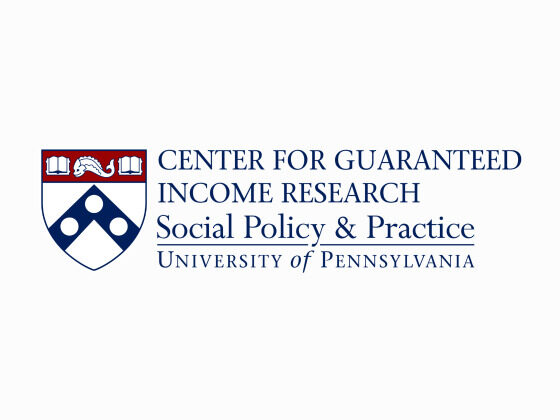 Authored by: CGIR
Faculty & Research
10/03/22
In a major step forward for the guaranteed income movement, new data have been released from 20 guaranteed income pilot programs across the United States. Many are located in member cities of Mayors for a Guaranteed Income (MGI), a coalition of 100 mayors committed to advancing federal guaranteed income policy. The Center for Guaranteed Income Research (CGIR) at Penn's School of Social Policy & Practice (SP2) will consolidate the key learnings from the pilots, which are providing unconditional cash payments to Americans who need it most.
The data, presented on the Guaranteed Income Pilots Dashboard, shows families are using their unconditional cash payments to cover necessities in an uncertain economy, gaining the opportunity, freedom, and resilience they need to build financial security. The Dashboard is a partnership of the Stanford Basic Income Lab, The University of Tennessee Mayors for a Guaranteed Income, the Robert Wood Johnson Foundation, and The Bridge Project, which is led by Penn alumni Holly Fogle, W'96; Jeff Lieberman, ENG'96, W'96; and Megha Agarwal, W'18.
CGIR's work will address knowledge gaps by layering rigorous experimentation and narrative methods. CGIR is headed by two founding directors: Dr. Amy Castro, associate professor at SP2, and Dr. Stacia West, a faculty fellow at Penn and associate professor at the University of Tennessee (UT).
"Because we know that unconditional cash is a powerful tool to alleviate poverty, we are thrilled to release these narratives and spending data to illustrate the human impact of policies that center economic justice," says West.
Initial data shows that the majority of the funds tracked were spent on basic necessities like food, household goods, and transportation. The largest share of expenditures went to retail sales and services, at 40%. Food and groceries were the second highest at around 28%. Transport and housing/utilities were next, at about 9% and 8% respectively, followed by financial transaction fees at 5% and travel/leisure/entertainment at 3%. Healthcare, education, and miscellaneous expenses made up the final 4%.
The Dashboard launched with aggregate spending data, which will be updated quarterly.
Read more in Bloomberg:
For More Than 20 Guaranteed Income Projects, the Data Is In
For additional information and media inquiries, please contact:
Juliana Rosati (SP2), jrosati@upenn.edu
Angela Thomas (UT), athom165@utk.edu
About the Center for Guaranteed Income Research
The Center for Guaranteed Income Research (CGIR) was established in 2020 at the School of Social Policy and Practice (SP2) at the University of Pennsylvania to develop a common body of knowledge on unconditional cash-transfers. CGIR conducts applied cash-transfer studies and pilot designs that add to the empirical scholarship on cash, economic mobility, poverty, and narrative change. Its investigations build on the existing literature of cash-transfers, as well as the evaluation practices and lessons learned from our prior research on guaranteed income and the gender and racial wealth gap.
About SP2
For more than 110 years, the University of Pennsylvania School of Social Policy & Practice (SP2) has been a powerful force for good in the world, working towards social justice and social change through research and practice. SP2 contributes to the advancement of more effective, efficient, and humane human services through education, research, and civic engagement. The School offers five top-ranked, highly respected degree programs along with a range of certificate programs and dual degrees. SP2's transdisciplinary research centers and initiatives — many collaborations with Penn's other professional schools — yield innovative ideas and better ways to shape policy and service delivery. The passionate pursuit of social innovation, impact, and justice is at the heart of the School's knowledge-building activities.
People
Amy Beth Castro, PhD

Associate Professor

Contact