News Details
MSW Students Engage with Penn Memory Center Patients Through Music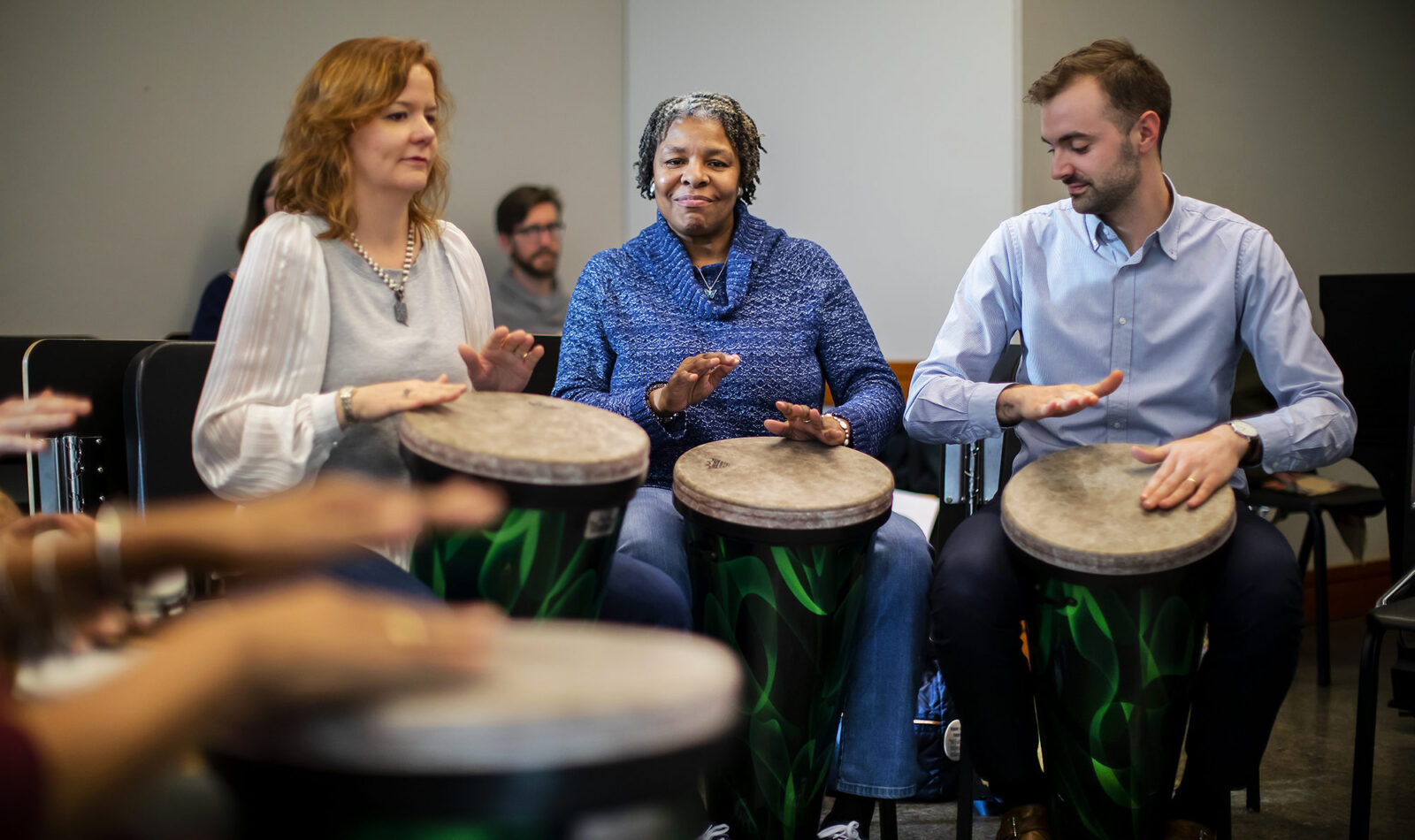 Authored by: Jessica Bautista and Maliyah Lanier
Photography by: Eric Sucar
At Penn's School of Social Policy & Practice (SP2), students are encouraged to think and work across disciplinary lines with a shared objective of social innovation and impact. Upon graduation, the School's budding social change agents are equipped to be leaders and provide humane services to individuals, communities, and organizations around the world.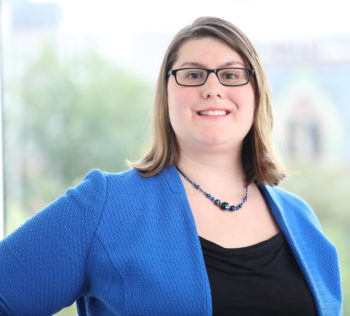 Two students in particular, Sarah Bujno and Matthew Volpe, recently reflected on their experiences and how an SP2 education empowers them to transform lives.
Bujno and Volpe are interns at the Penn Memory Center (PMC), which offers treatment, diagnoses, and research for those 65 and older suffering from age-related memory loss and changes in cognitive skills. There, both students help facilitate the Creative Expression Through Music Program, a new program designed to target anxiety and other mood concerns for PMC patients by interacting through sound and musical performances.
Bujno is currently obtaining her dual master's in public health from the Perelman School of Medicine and social work from SP2.
"I chose SP2 because I want to make a difference in the lives of others. I knew that obtaining an MSW would make that possible and the resources SP2 provides would help me on my journey," Bujno said.
"My favorite part of working at PMC is the interdisciplinary collaboration that goes into nearly every project. I believe that we do our best work as human beings when we open ourselves up to learning from each other."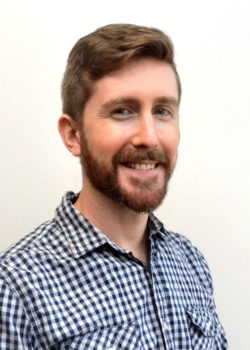 Similarly, Volpe said his time at PMC has allowed him to gain a broad range of clinical experiences – from individual therapy and caregiver groups to diagnostic follow-up visits with patients and their families – while working in a setting that integrates social work and medicine for holistic care.
For Volpe, a clinical MSW student, SP2's geriatric specialization program, social justice-oriented curriculum, and the strong clinical internship opportunities were what drew him to the School.
"My experience as a co-facilitator of the Creative Expression Through Music program has been one of the highlights of my training both at the Penn Memory Center and at SP2," Volpe said.
For information on the MSW program, click here. Learn more about the impact made through PMC's Creative Expression Through Music program in a recent Penn Today story here.