News Details
MSW Student Calls Attention to Refugees, International Social Work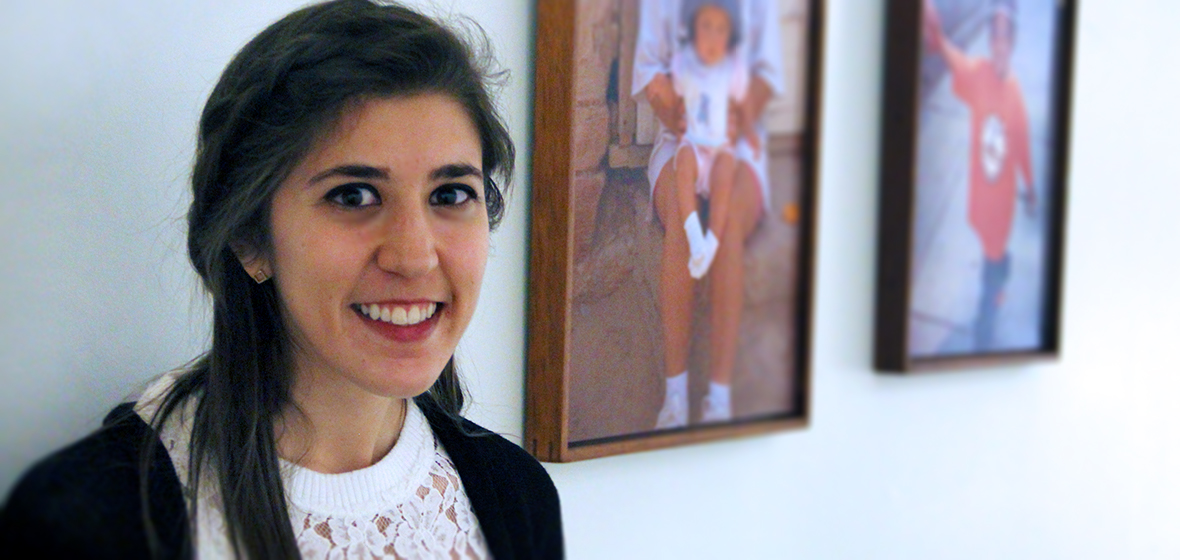 Authored by: Jessica Bautista
Photography by: Jessica Bautista
Once Rachel Townzen was introduced to the idea of social work, there was no turning back. Townzen, a first-year graduate student at the School of Social Policy & Practice (SP2), says she found her calling. She has since been dedicating her time and efforts to helping people – particularly refugees seeking safety and solace.
"Uprootedness has played a pretty central role in my life, my identity, and ultimately, my passions and career goals. I became interested in working with refugees because I wanted to help people rebuild a sense of home and embrace a fresh start, even when their circumstances are the result of painful loss," said Townzen, who is pursuing a master of social work and a certificate in Global Human Rights.
"I often think about how different things were when my grandparents arrived at Ellis Island from [what is now] Turkey a century ago and feel a deep sense of gratitude for all the opportunities and resources I have as a result of their hard work. Unfortunately, it's very different for most people who come to America today."
Townzen has immersed herself in all SP2 and Penn has to offer since beginning her graduate studies in 2015 and wastes no time advocating for, and supporting, refugees through several channels.
"Social workers need to address Islamophobia, anti-Syrian refugee sentiments, and the attitudes and biased policies that adversely affect refugees, immigrants, and other minorities," Townzen said. "Fortunately, SP2 struck me as a place where the student body was incredibly civic-minded and focused on social justice – I see that every day here – and the curriculum stresses these concerns. I felt it would uniquely prepare me to advocate for the fair distribution of social resources and the prevention of the disenfranchisement of newcomers."
In the last two years, Townzen has been a cultural mentor for the Denver Rescue Mission, a refugee case management intern at Lutheran Family Services Rocky Mountains, and a volunteer with both the Red Cross Society and Near East Foundation in Armenia. At SP2, Townzen is the co-president of a student organization known as Social Work Advocates for Immigrant Rights (SWAIR).
Townzen is also a contributor for Armenia's TEDxYerevan, and is doing her field placement as an asylee case manager for HIAS Pennsylvania. HIAS PA provides legal and supportive services to immigrants, refugees and asylum seekers from all backgrounds in order to assure their fair treatment and full integration into American society.
"Despite the horrific and devastating stories I hear from clients, I also participate in some pretty life-changing moments and hear incredible stories of resilience and hope. I get to see people vote for the first time, I've reunited family members after decades of separation, given them keys to their new apartment, and taught an illiterate woman how to write her name. You don't ever forget these kinds of things."
"People often talk about me like I am out to save the world, which is way beyond the scope of my power," Townzen added. "I'm just one person, inspired to help people improve their quality of life and get back on their feet again."