News Details
MSSP Students to Present at National APPAM Conference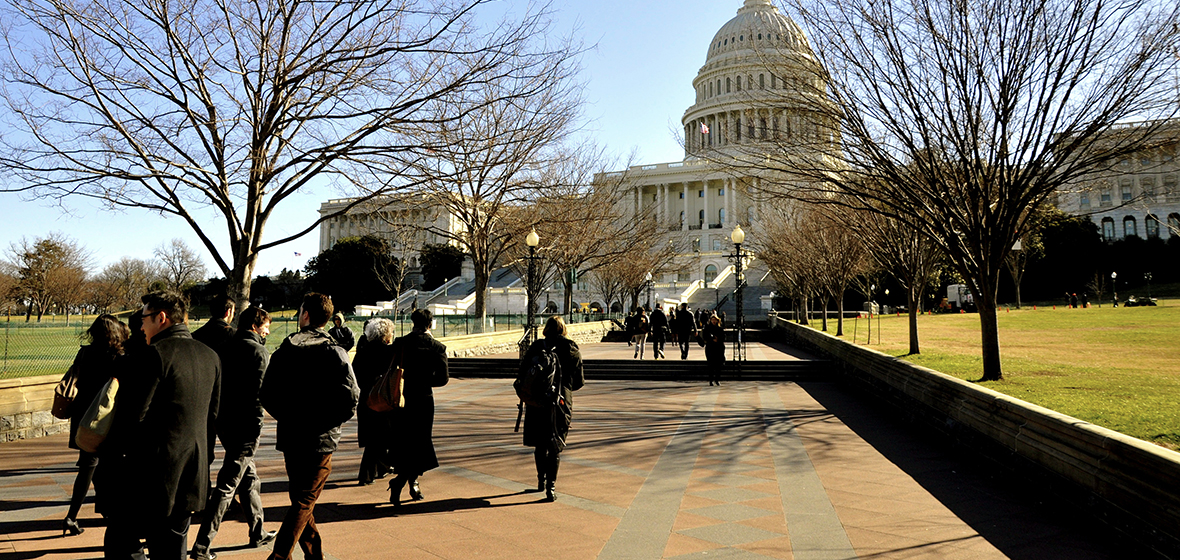 Two School of Social Policy & Practice (SP2) students have been selected to present at this spring's APPAM Regional Student Conference.
The students – Devon Ziminski and Courtney Knight – are both pursuing a degree in SP2's Master of Science in Social Policy (MSSP) program. Ziminski's presentation is entitled Finance First: Financial Literacy Program and Evaluation Design; Knight's is Restorative Justice Reform in Juvenile Justice.­
APPAM's Regional Student Conference is for policy graduate students of all levels and will take place at George Mason University in Arlington, VA this year. Students will present research across a wide variety of policy areas on conference panels with peers.
"My presentation is the culmination of a full semester of guided research and work," Knight said. Knight's research on juvenile justice focuses specifically on the practice of using "meetings and informal decision making within the community rather than court hearings to handle youth delinquency."
Ziminski's work explores the lack of access to adequate financial literary training for low-income high school students. "Financial planning is most effective when students learn about it early enough to make the right choices and plans about high school coursework, family savings, work and earnings, and college options," she said.
Presenters will be able to gain valuable research presentation experience and receive significant feedback from academics, practitioners, and other students. They'll also have opportunities to network and make connections with a diverse group of policy professionals and students from the Washington, DC area.
"I'm looking forward to meeting the other students and hearing about their work in juvenile justice.  I know at least one other presenter on my panel is also advocating for a restorative justice approach so I think it will be really interesting to see where we differ and what ideas she has for implementation," Knight said.
"The APPAM conference will be a great experience; I love learning about others' research interests and seeing how diverse policy issues are framed and contextualized in various ways," Ziminski said. "I am also excited to have the chance to present at the conference; I think it will be a rewarding learning experience."
Both Ziminiski and Knight are expected to graduate from the MSSP program this summer. Ziminski is currently an SP2 Penn Top 10 fellow.