News Details
MSSP Student Advances to National Public Policy Challenge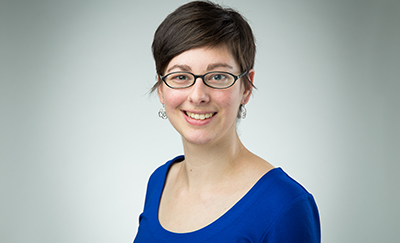 School of Social Policy & Practice (SP2) student Samantha Waxman and her team, Philadelphia Individual Dignity Project, recently competed at the Public Policy Challenge National Invitational after an outstanding victory in the 2016 Penn Public Policy Competition hosted by the Fels Institute of Government.
Waxman, a student in SP2's Master of Science in Social Policy (MSSP) program, and her team proposed a policy initiative to help re-entering citizens access an ID as soon as they're released. Their proposal was also designed to combat Philadelphia's recidivism crisis.
"For me, the importance of winning the Challenge was that it feels like this idea's time has come here in Philadelphia. ID's are a basic requirement of modern life, and if returning citizens can't access them, it makes it infinitely harder to get a job, open a bank account, or access public benefits and support services. If we're serious about addressing recidivism in our city, our proposal is a common-sense solution that helps returning citizens successfully reintegrate," said Waxman, who was also selected to be a fellow in the SP2 Penn Top 10 initiative.
Benjamin Morano, executive director of the Challenge, says the team won because it found an "impactful and realistic solution to a pressing problem, and connected with critical stakeholders who are needed to make changes happen."
They received $5,000 to help develop the pilot plan and advanced to the Public Policy Challenge National Invitational to compete against students from other universities across the country. The national competition took place in March.
For the full story and more information on the project and team, read the recent article in the Penn Current.